ViewSonic Sets Themselves Apart in ESGS 2022
ViewSonic comes in guns blazing in ESGS 2022. Armed with a fantastic display of their new top of the line gaming monitors, they really showed their stuff. You can definitely see the difference with their new high refresh rate, Quantum Dot IPS technology, and ELITE design enhancements. ViewSonic's full line of gaming monitors were a treat to experience.
Their latest line of display solutions also include the new ViewSonic M1 Pro and LS550WHE Short Throw LED Projectors. The projectors are a change of pace from their usual monitors, and provide an all new experience for the user. These new products in letting you change up and "reimagine" your space. 
More than just their great new tech though, ViewSonic also had a Valorant showmatch up on the main stage where they went toe to toe against Nexplay Esports, snagging the win in a 2-1 victory after 3 grueling maps crossing over 3 different game modes. The teams played through one game each of standard Plant/Defuse, Snowball Fight, and Escalation.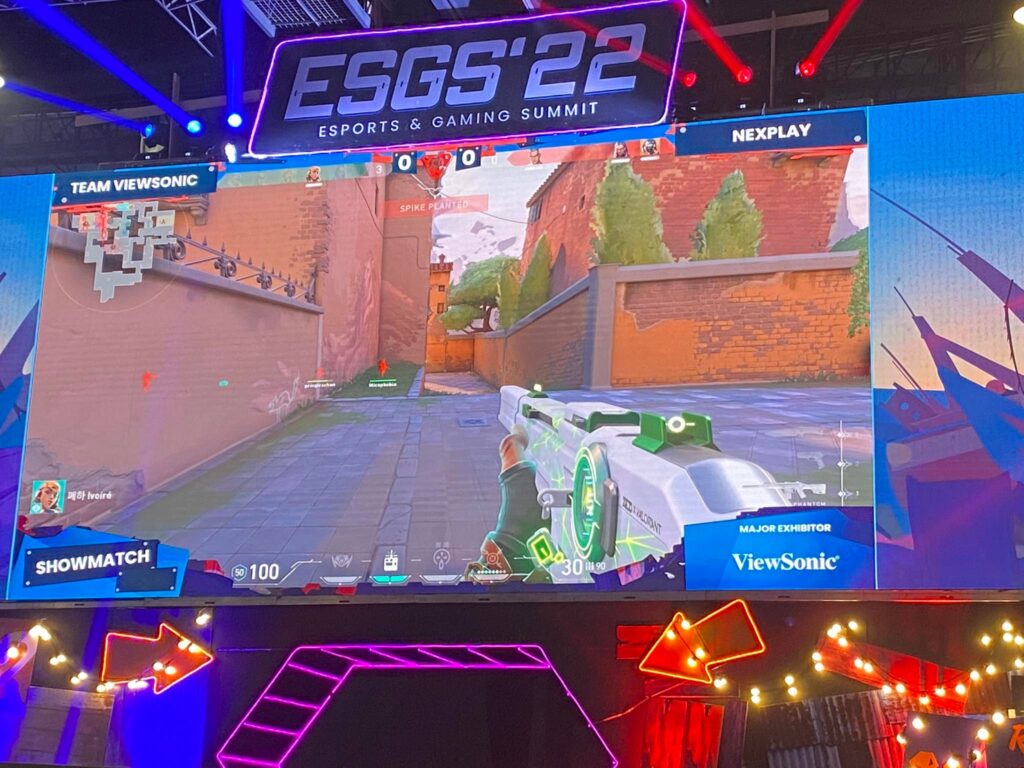 We don't know whether or not it was Team ViewSonic's great new displays that helped them snag the win, but it definitely didn't hurt as they secured the win after a tumultuous battle in the first two games.
Our thanks to our friends from PC Worx who entertained our questions and inquiries during ESGS 2022. Thanks to Sir Jarvis AKA the Beast from the East.
About Author