VCT APAC EVERYTHING YOU NEED TO KNOW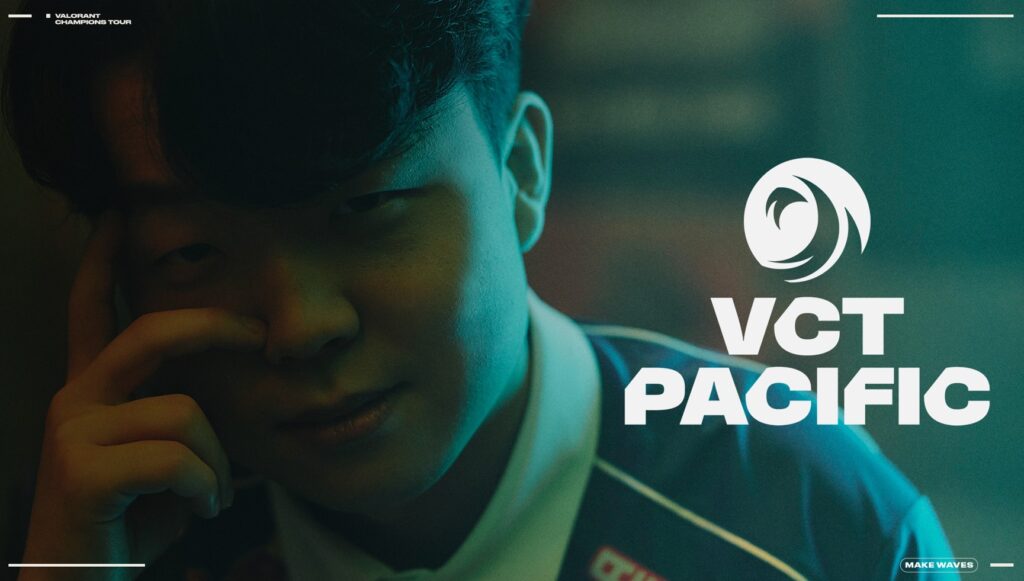 VCT APAC EVERYTHING YOU NEED TO KNOW
VCT Pacific kicks off soon! Get all the details about the upcoming tournament.
You've already met the 10 VCT Pacific teams, so let's take a look at all the details of the tournament ahead!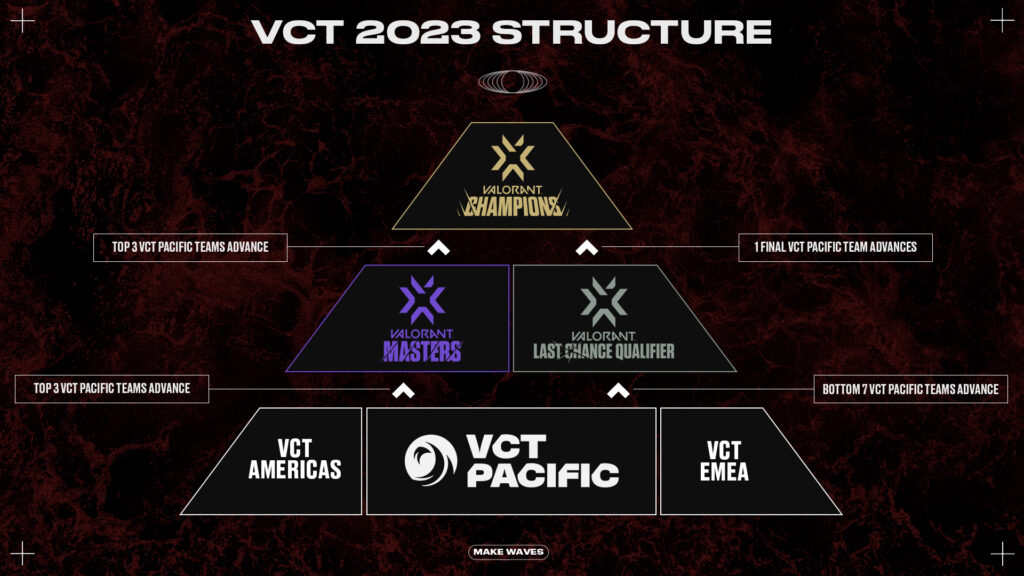 A new form of team qualification for our top-tier international competitions, Masters and Champions, will be made available by VCT Pacific, one of three international leagues in the new VCT framework. 10 of the top teams from Southeast Asia, Korea, Japan, and South Asia will compete against one another over the 10-week VCT Pacific tournament to see which teams will represent the Pacific area internationally. Teams will compete for a USD 250,000 total prize fund as well.
The Sangam Colosseum in Seoul, South Korea, will host VCT Pacific. However, the Jangchung Stadium will host the two-day Championships.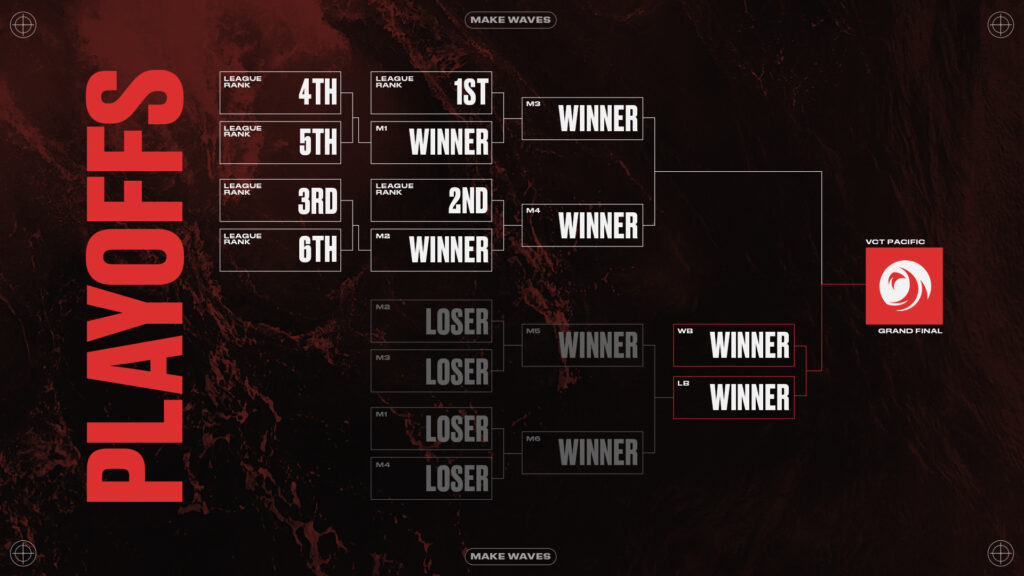 Ten teams will compete in single-round robin League Play to start the event. The format for games will be best-of-three. The duration of this stage is eight weeks. VCT APAC everything you need to watch and root for will be broadcasted.
Six teams will advance from League Play to the Playoffs, where they will compete in best-of-three double-elimination rounds. A best-of-five format will be used for the semi-finals and championship game.
The top three teams from the Pacific League will qualify for the Masters in June, where they will compete against the top groups from the American and European leagues.
These top teams will also be eligible for the August Champions tournament, where they will have the opportunity to compete for the honor of VALORANT world champion. The VCT Pacific Last Chance Qualifiers in July will be another opportunity for other Pacific teams to compete for a spot at Champions.
Watch this space for updates on these forthcoming events!
SCHEDULE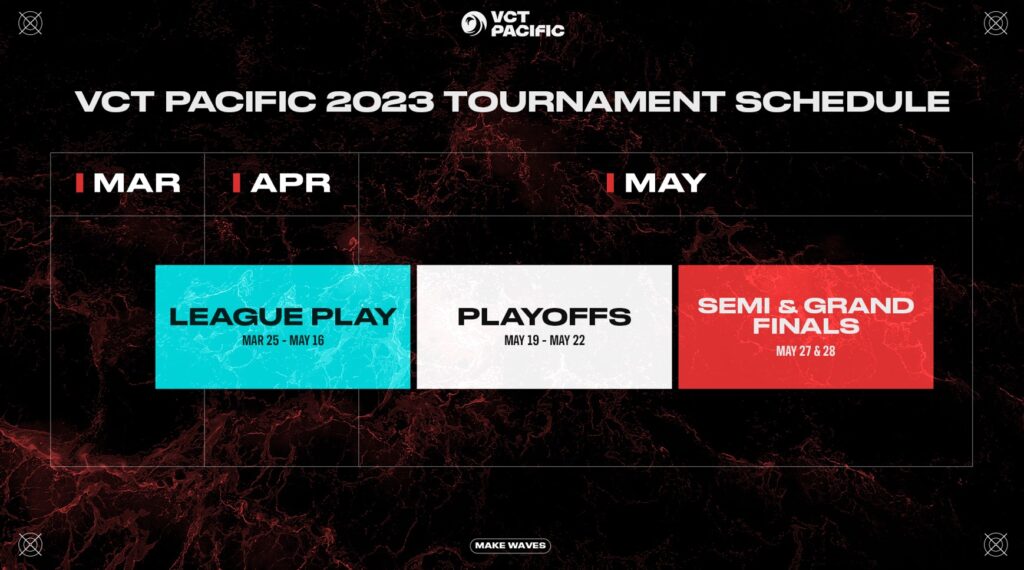 VCT Pacific will kick off on 25 March and will run until 28 May. The tournament is structured in three stages:
League Play: 25 March – 16 May
Playoffs: 19 May – 22 May
Semi & Grand Finals: 27 & 28 May
The up-to-date schedule for VCT Pacific can be found at VALORANTESPORTS.com and will be routinely updated throughout the event.
BROADCAST LINKS
Tournament day matches will begin at 18:00 KST // 17:00 GMT+8. Local language broadcasts are available at the following links:
English
Tagalog
About Author