VCT 2021: SEA Finals – New heights for Filipino Valorant Scene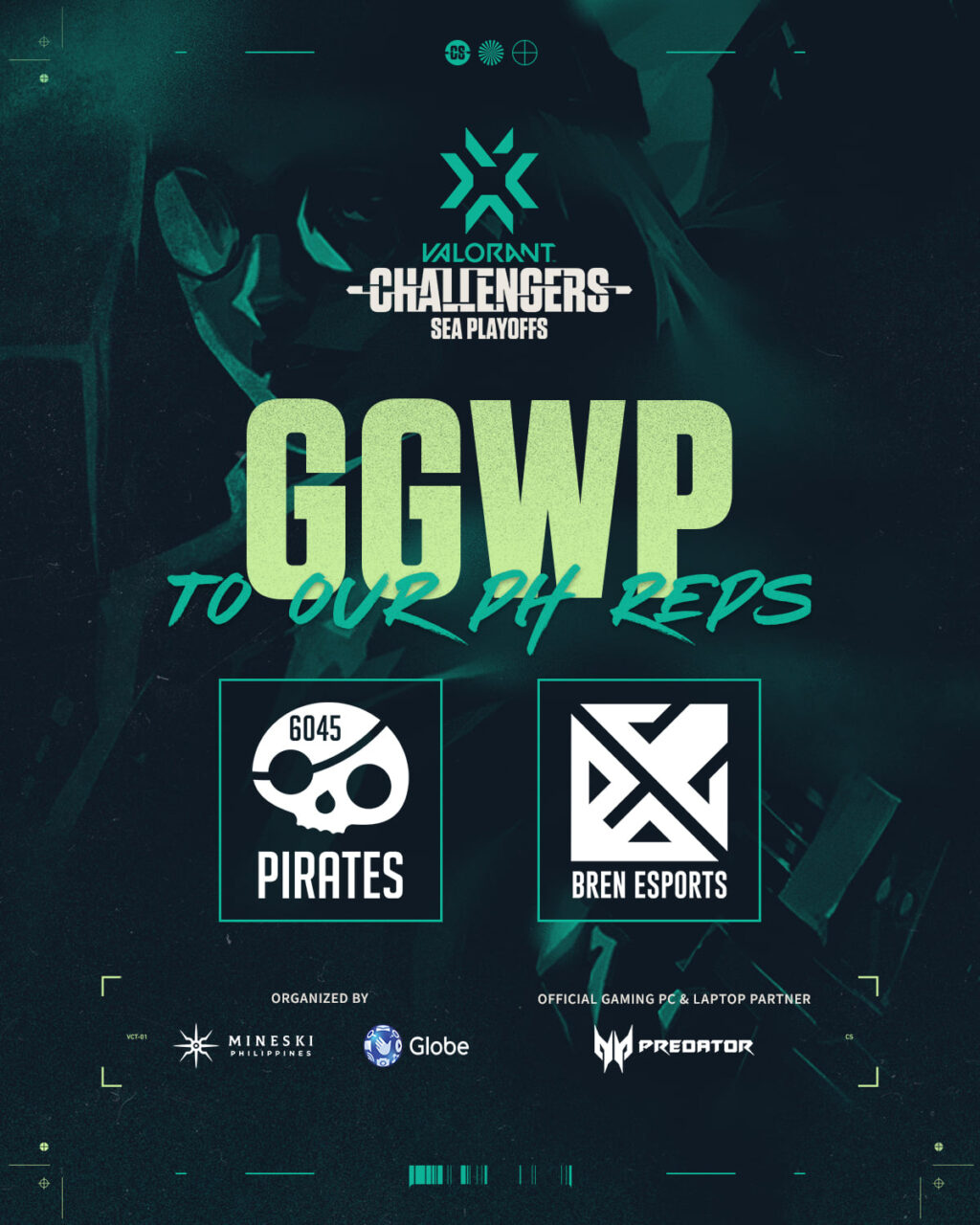 Bren Esports and 6045 Pirates finish 5-6th place on the VCT 2021: Southeast Asia Stage 2 Challengers Finals. 
The two teams represented the Philippines in the Valorant Champions Tour 2021: SEA Challengers Finals after qualifying in their Region finals. Both teams brought home $3,250 each alongside the international competitive experience. 
6045 Pirates Esports match results
April 29 (Thursday)
Upper Bracket Round 1: FEARUS 0 — 

2 6045 Pirates
6045 Pirates wreaks havoc upon one of the best teams in Vietnam, FEARUS winning 2-0. (Bind 14-12, Icebox 13-6).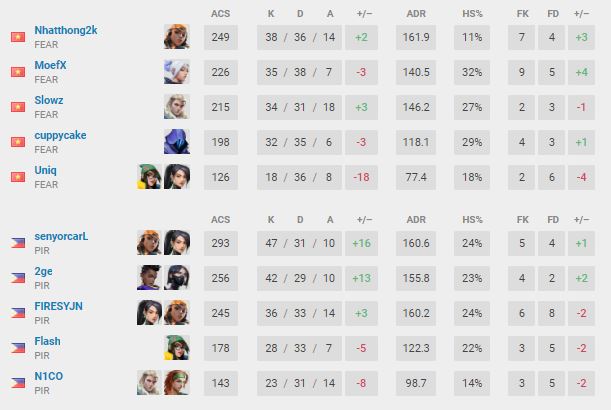 April 30 (Friday)
Upper Bracket Quarterfinals: 

6045 Pirates 2

 — 0 NXL Ligagame
They then took on NXL Ligagame in the same manner on the Upper Bracket Quarterfinals, getting 2-0. (Ascent 13-9, Bind 13-10).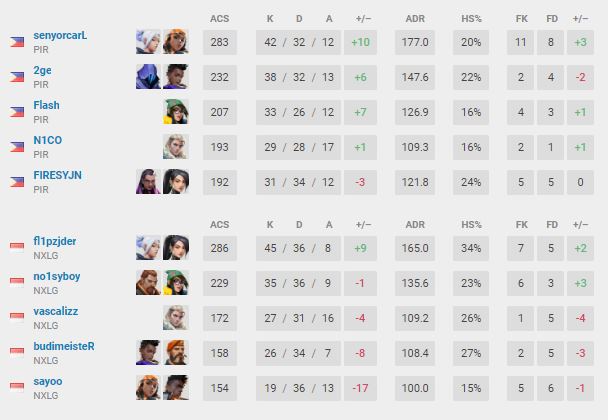 Upper Bracket Semifinals: 

X10 Esports 2

 — 1 6045 Pirates
Advancing through the Semi-Finals, they unexpectedly faced a forceful current. X10 baffled 6045 Pirates' ship, sending them to the Lower Bracket, losing 1-2. (Ascent 7-13, Icebox 13-1, Haven 5-13).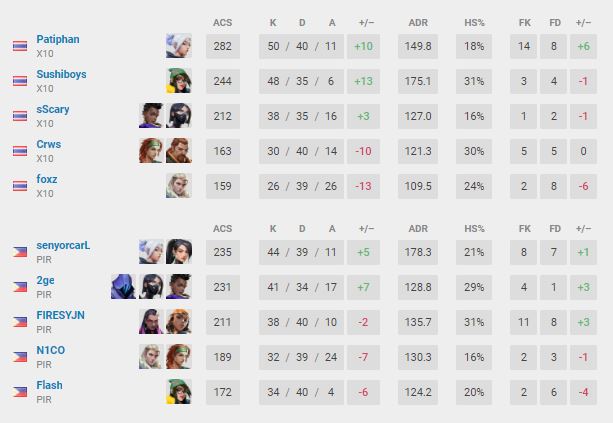 May 1 (Saturday)
Lower Bracket Quarterfinals: 6045 Pirates 0 — 

1 Full Sense
 The pirates' journey ended as they lose to FULL SENSE on the Lower Bracket. (Haven 7-13).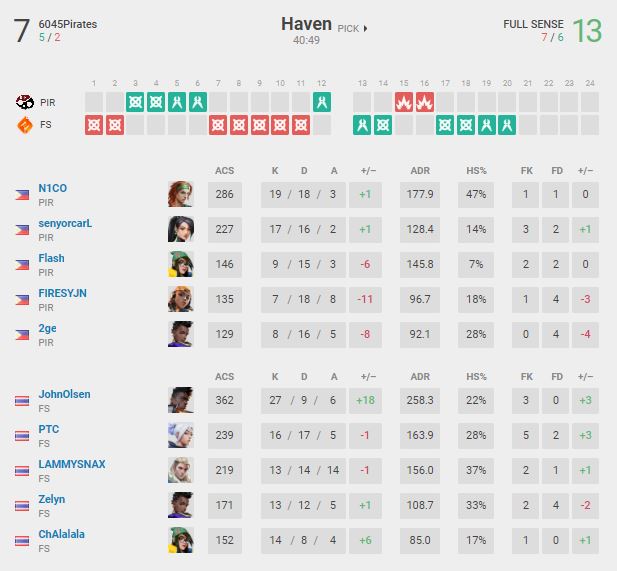 The team effort of 6045 Pirates brought them as to where they stood in the tournament. Their incredible journey leads them to new opportunities, facing remarkable teams across Southeast Asia. In every journey, there are always ups and downs. The pirates' ship may end its sail, but the experience from the journey is priceless than a hefty treasure.
Bren Esports match results
April 30 (Friday)
Upper Bracket Quarterfinals: 

Bren Esports 2

 — 0 BOOM Esports
Bren Esports faces their former foe, BOOM Esports in the Quarterfinals of the Upper Bracket.  demolishes through a quick 2-0 over BOOM Esports. (Haven 13-3, Bind 13-3).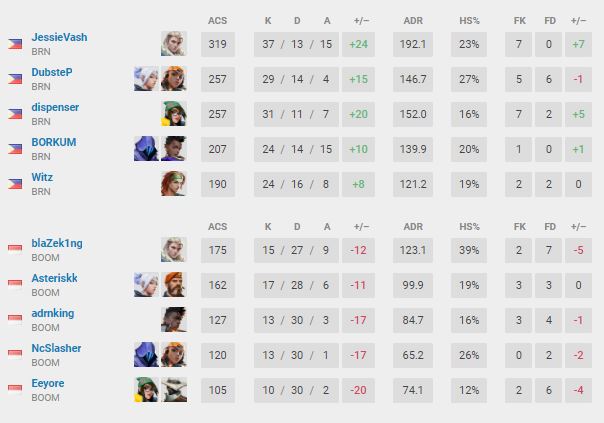 Upper Bracket Semifinals: 

Paper Rex 2

 — 1 Bren Esports
They fell short on the Semi-Finals as they lose 1-2 to Paper Rex (Icebox 13-4, Ascent 5-13, Bind 12-14)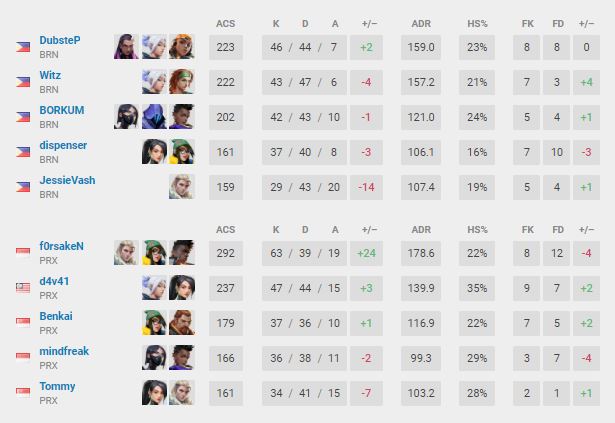 May 1 (Saturday)
Lower Bracket Quarterfinals: Bren Esports 0 — 

1 NXL Ligagame
A tight match against NXL Ligagame. As Bren Esports failed to close out the 11-13 game on Icebox, costing them the tournament run.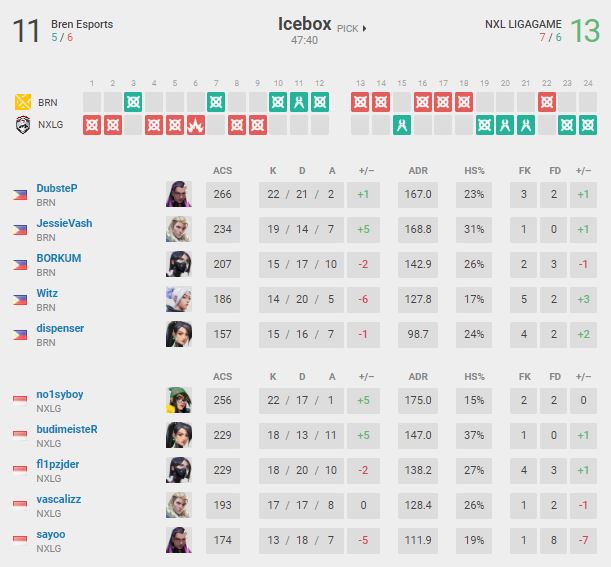 Bren Esports is one of the best teams in the Philippines scene. In each experience they gain, the bar constantly raises for the Filipino Valorant Scene. Competing in the international scene enflames more local teams for desire and hunger to compete. 
Both teams showcased greatness, proving that the Filipino Valorant Scene is not left behind in Southeast Asia. The competitive scene in the Philippines will keep on growing as more teams reach new heights. The Filipinos' supported both teams until the very end. We surely must look forward to what the upcoming teams will show us in the next tournaments.
For more Esports-related content and news, visit our website for more.