6045 Pirates sails to VCT 2021: SEA Challengers Finals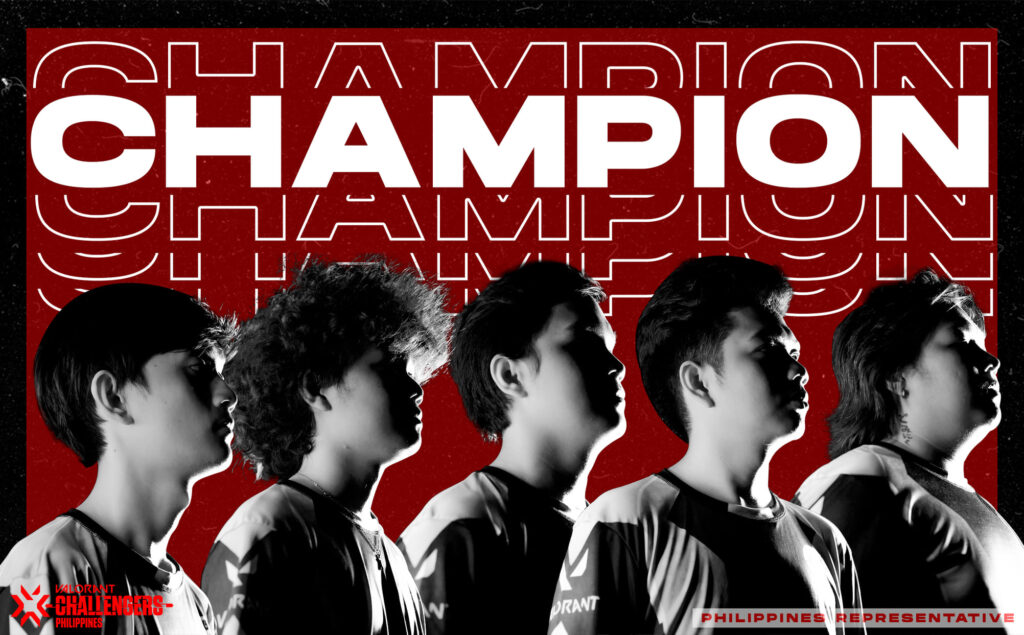 6045 Pirates sailed through the tides as they wave over Hashira in the VCT Stage 2 – Challengers PH – Week 3 Grand Finals.
6045 Pirates ventures their way to their treasure as they win 3-1 against Hashira. (Bind 8-13, Haven 16-14, Ascent 15-13, Split 13-7). The pirates takes the second spot for the Philippines Qualifier with an upset against the favorites.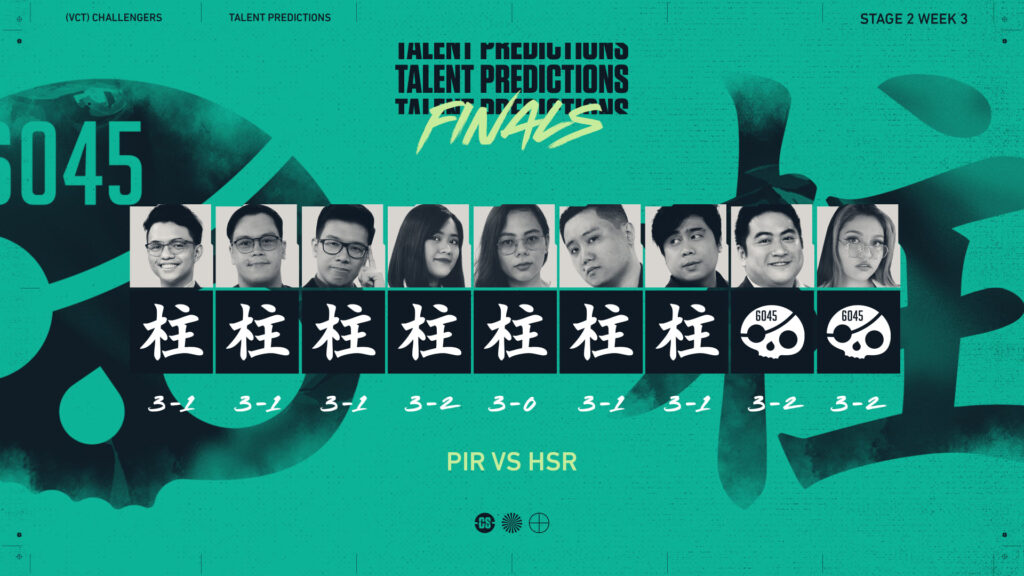 Bind went over to Hashira as they dominated the first half, taking the lead with a score of 10-2. 6045 Pirates then picked momentum in their Attacker side as they take six rounds in a row, bringing the score to 12-8. Hatred was the iceberg as he ended Bind with a nail-biting 3v5 retake, taking the last round.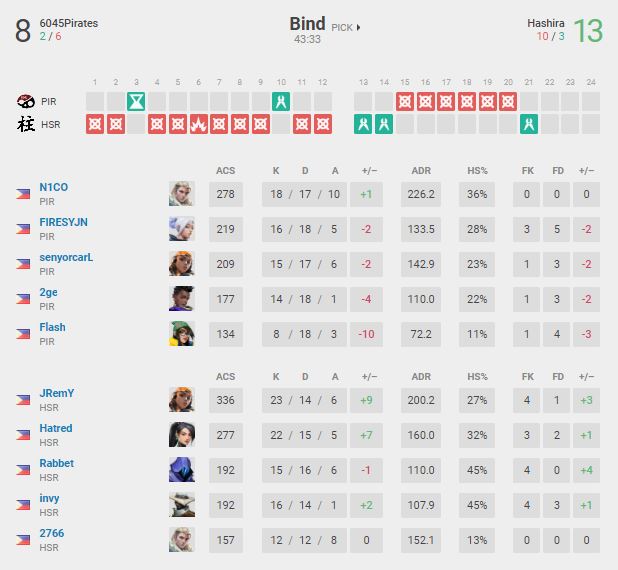 6045 Pirates fought against the current as they steal Haven away from Hashira. The first half of Haven was an exchange of rounds from each team as they ended the half with a close tie of 6-6. The pirates then takes the lead in the second half as they score 12-8. Hashira bounces back as they chase the gap 12-12, resulting in overtime. After an intense back-and-forth of rounds, the pirates then ended the game with a score of 16-14 after a triple-overtime.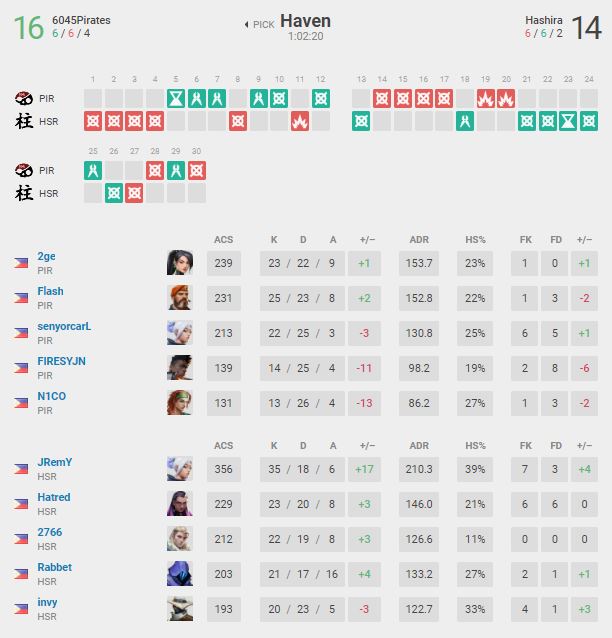 6045 Pirates continued their smooth sail as they win Ascent and Split against Hashira.
The first half of Ascent went in the same manner as Haven, with Hashira taking the lead of 7-5. The 9-6 lead from Hashira did not last long as 6045 Pirates then tied 12-12 to lead another overtime. The pirates then closes Ascent with a score of 15-13.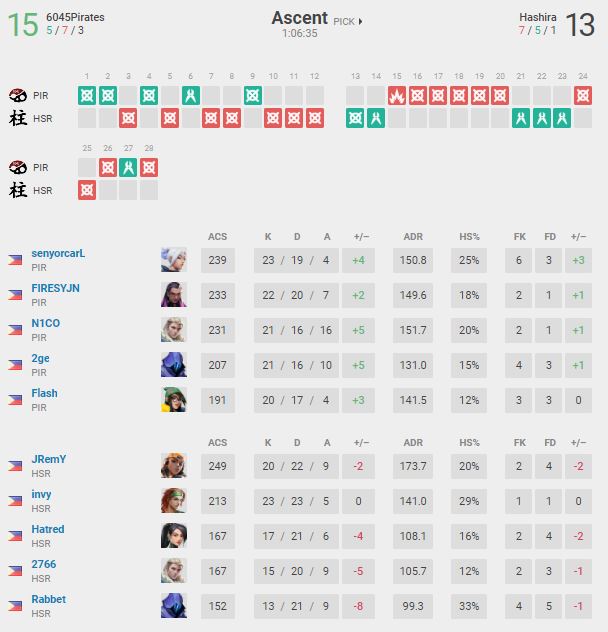 On Split, The pirates then sustained their unstoppable momentum as they take the first half score of 9-3, in their Attacker Side. Hashira struggled to bounce back, even with the efforts of Hatred's Jett of 27/16/4. The pirates took home the treasure as they end Split with a 13-7 score.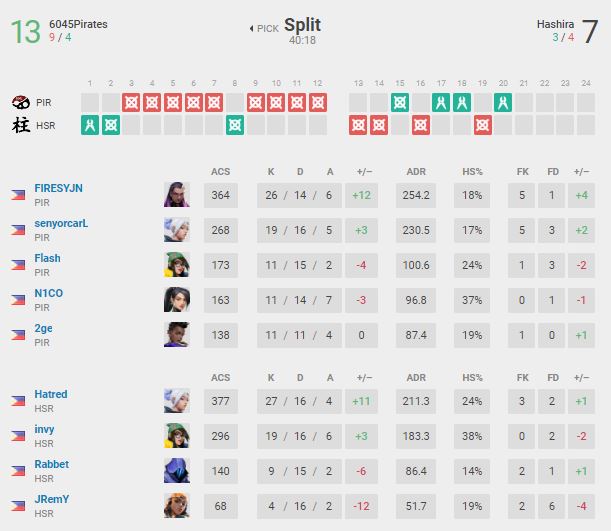 They finally got their revenge after losing 0-2 to Hashira on the Champions Tour Philippines Stage 2: Challengers 1 Semi-Finals.
6045 Pirates and Bren Esports will be representing the Philippines in the VALORANT Champions Tour 2021: Southeast Asia Stage 2 Challengers Finals.