Bren Esports heads to VCT 2021: SEA Challengers Finals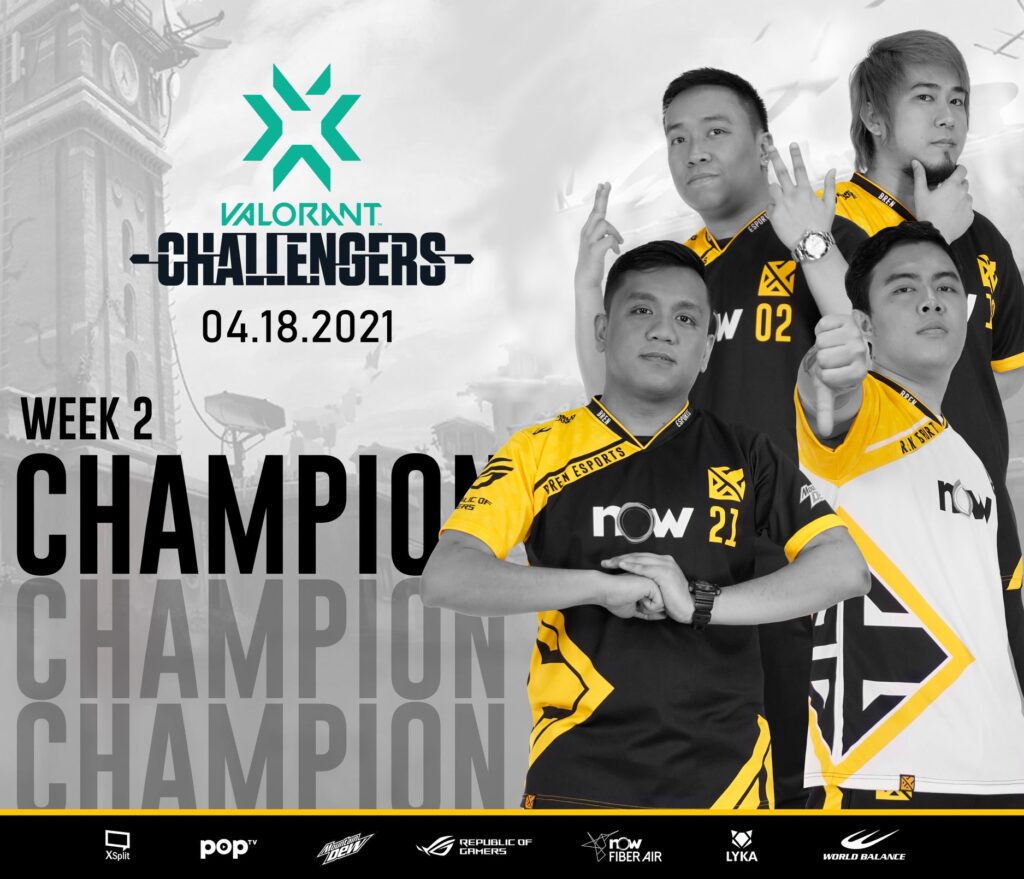 Bren Esports wins 3-0 by default against SV Empire on Valorant Champions Tour Stage 2 Week 2.
Bren Esports takes the first Philippines spot in the VCT 2021: SEA Stage 2 Challengers Finals as they won by default against SV Empire (Ascent 13-6, Icebox 13-3).
The new addition to ex-CSGO professional player Riley 'Witz' Go benefited them to reach the Grand Finals, although with the team's current firepower. They quickly adjusted and fitted the pieces even with the recent addition of Witz, granting them the Championship.
"I think we are motivated because we have a new experienced player like Witz and it helps a lot to the team" According to BORKUM, in an interview.
SV Empire had an amazing run in the playoffs of VCT Stage 2 Week 2.  They managed to push through the Grand Finals after knocking over the favorites, Hashira 2-0 in the Semi-finals series.
An unexpected turned of events came for SV Empire as their Duelist, Eroll 'EJAY' Delfin encountered a power interruption in their area. Their 6th man substitute 'Kitty' replaced 'EJAY' as he misses the whole series.
SV Empire managed to fight an exchange of rounds tieing the half to 6-6 against Bren Esports in Ascent. A dominating second followed from Bren Esports on their Attacker Side as they finish off the map 13-6, not letting SV Empire take another point in the scoreboard.
Icebox then went down for SV Empire as Bren Esports swiftly took the map out of their hands. Bren Esports took in the driver's seat as they quickly took rounds on both sides winning 13-3 on Icebox.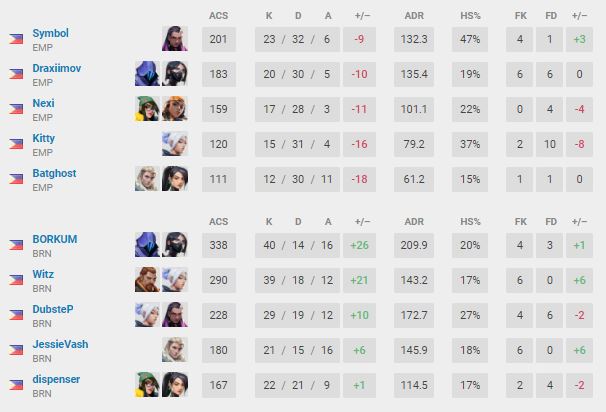 "For us, we keep on continuing to gain experience, lalo na sa Southeast Asia, lalo na dito sa Philippines. Sa buong series namin from Quarters, Semis and Finals, sobrang nasa focus yung lahat, yung team. Prepared yung bawat player, and iisa lang yung mindset namin; We're on the same page." According to BORKUM, in an interview.
An 'unsatisfied Championship win' from Bren Esports' witz as they won 3-0 by default against SV Empire.

An explosive performance showcase from Bren Esports as they dominate the whole tournament. They then manage to come back in the series after the upset against Hashira on VCT Stage 2 Week 1.
On the other hand, SV Empire didn't have the opportunity to display its full potential as the situation was far from ideal. They still have a chance to prove themselves as a strong Empire on VCT of Stage 2 Week 3.