'UNDERDOGS' RUNITE ESPORTS SECURES PLAYOFFS SPOT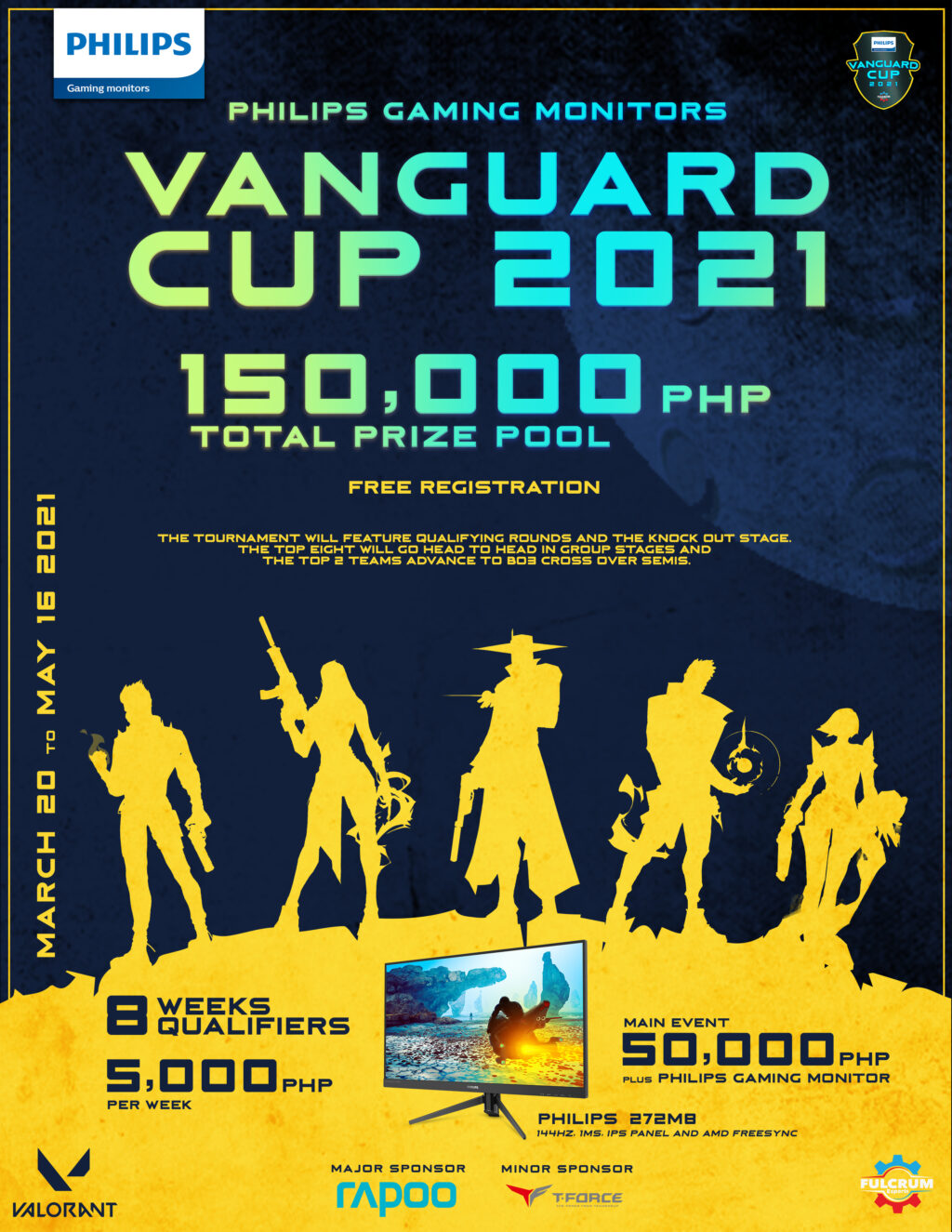 Runite Esports secures playoffs spot against Vanta Black in Philips Gaming Monitors Vanguard Cup 2021.
Runite Esports made their name heard in week 3 of Philips Gaming Monitors Vanguard Cup 2021. Runite's astounding Cinderella run wins 2-0 in the Grand finals facing a well-established team, Vanta Black. They left an impressive note to the audience as well as the casters.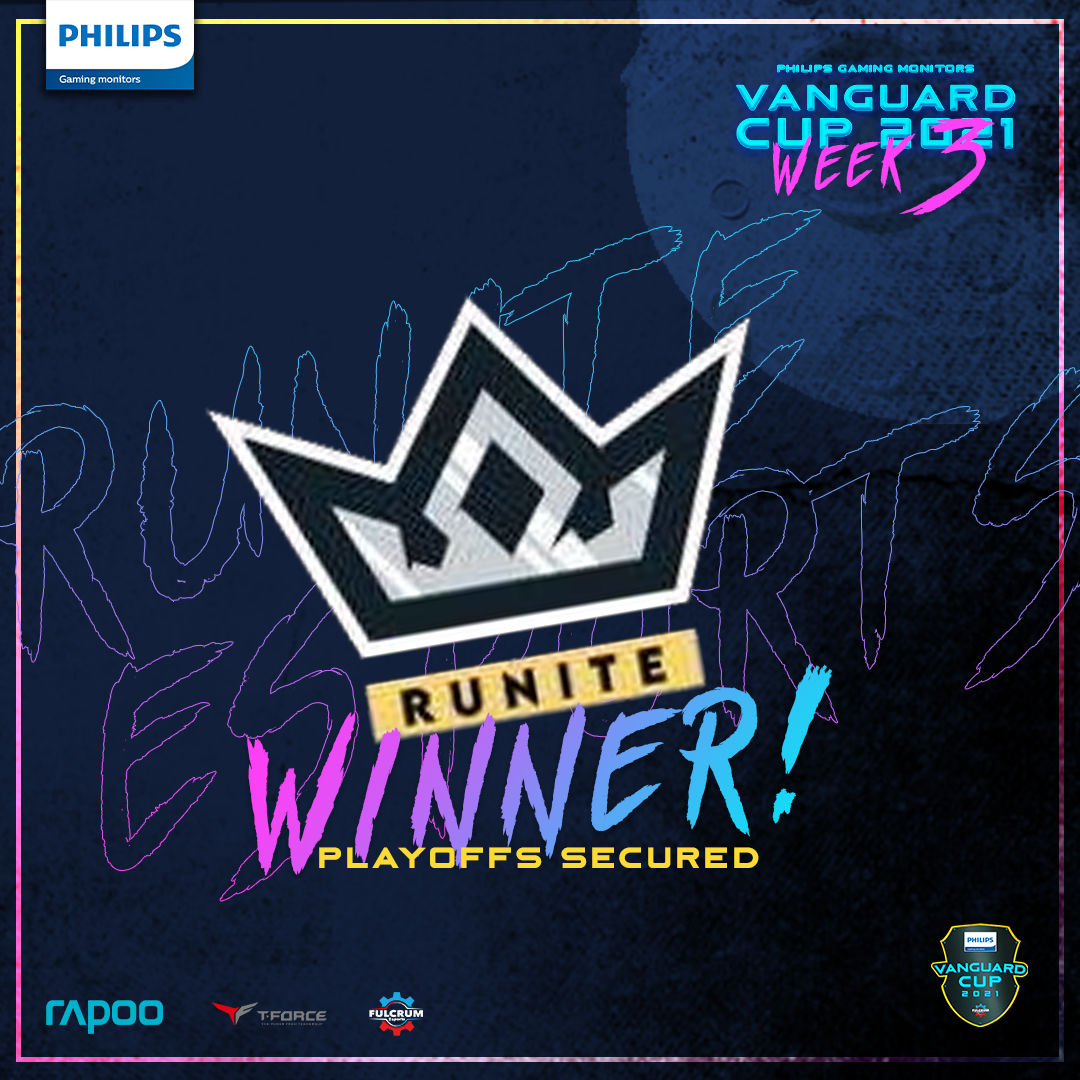 Runite Esports got off to a flying start against 6045 Pirates Esports, a previous opponent of Fulcrum Esports Catalyst in the Grand Finals of Week 2 of Philips Gaming Monitors Vanguard Cup 2021. 

6045 Pirates chose Ascent as their map against Runite Esports. The match started with "Kreacher" getting a double-kill clutch in the pistol round then securing them the second-round win. 6045 Pirates ties up the game to 2-2. "Swaggytree" then picks 6045 Pirates one-by-one and getting a show-stopping Operator ACE. Runite Esports advances then to the Grand finals with ease finishing the game with a final score of 13-7.

Heading into the Grand finals, Runite Esports is facing an experienced and well-established team, Vanta Black. Haven was the first map and picked by Runite Esports. The pistol round started in a slow-paced approach towards the A-Site. "Swaggytree" made a quick double-entry then, "stale cheeto" finishing off the rest of the team with a 3K resulting in a pistol round win.

With Runite's adaptability to playstyle, they remained unstoppable on the first six rounds of the half granting them a secure non-deficit first half. "Swaan" then gets a 3K followed by "Ayap" clutching a 1v1 situation against "Swaggytree" thus bagging their 2nd round win.

After Runite's dominating round wins, "Cebupride" gets a 3K to prevent Runite from claiming the 8th round win. In like fashion, "Bryl" then gets a 3K to clutch the round resulting in their 4th round win. 

Vanta Black retaliates through the half from a 6 round deficit of 1-7 to 5-7 resulting in a close half. Apart from a brief period in which they were able to go toe-to-toe with Runite Esports with a score of 9-9. Despite Vanta Black closing off the gap, Runite Esports managed to close out the map by decimating Vanta Black's offense in C-Site by "stale cheeto" and "Kreacher" finishing the match with a 13-11 Win.

On Ascent, Vanta Black stomped Runite Esports in the beginning rounds of the first half. With "Unknown" bagging a 3K dismantling Vanta Black then "Kreacher" succeeding clutch round thus, resulting in a score to a tie from 2-6. Runite Esports was limited to just two rounds in the first early rounds.

Runite Esports' second half was unstoppable. They didn't let Vanta Black gain map control. This resulted in them respecting Runite and forced them to play passively on the Defender side. Runite Esports triumphs an epic comeback from 2-6 and closing up the Grand finals to 13-9.