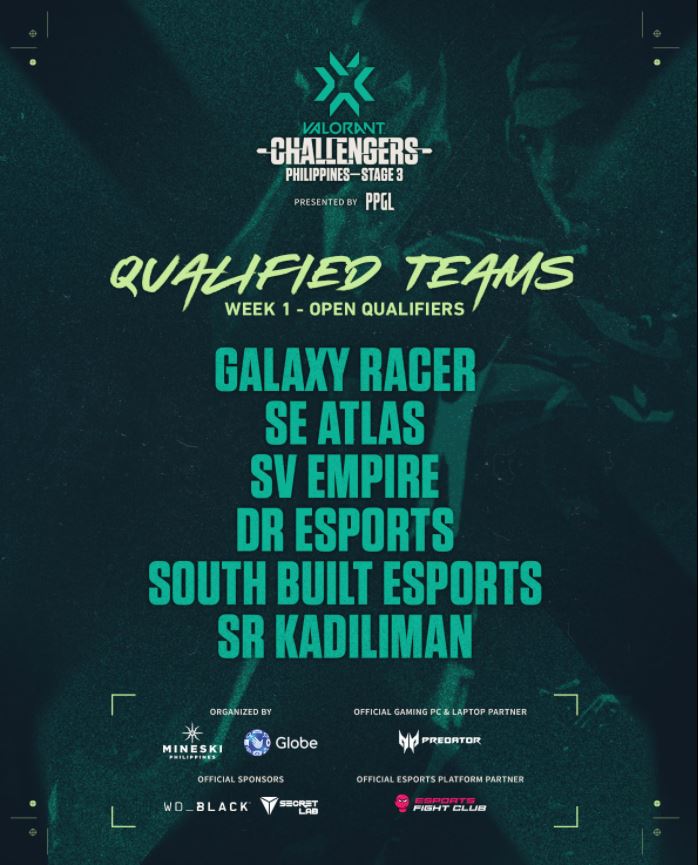 Top Valorant teams advance in the VCT Stage 3.
The first round of the VCT Stage 3 just concluded the top Valorant teams advanced to the next round. This comes as no surprise to avid fans and viewers of the game. The usual suspect have made the game their own. Now will they have what it takes to beat Bren Esports and Zeal Esports.
Galaxy Racer
The team are perennial challengers and most definitely a top 10 team in the country. A top team which has been together for a while. The team has finally jelled and is now becoming a cohesive unit. But will they be able to take down the top two dogs of the country? We just have to wait and see.
SE Atlas
Another team that has been in the scene since last year and have been competing in the top tier. Sierra Atlas did have their share of controversy the last couple of week leading up to the competition. They had their falling out with a player. Qualifying for the play off and that is all that mattered to them everything else is just gravy.
SV Empire
SV Empire has been around since the start of competitive Valorant play. They had the fastest line up rebuild in my opinion. Having re-tooled their roster, they removed some parts and added better ones again this is just my opinion. Making it to VCT Stage 3, makes my argument valid. This is the one team I am looking at to possibly surprise us and upset the status quo.
DR Esports
A name that is on the rise in the local top tier Valorant competition. Showing consistency in the last couple of tournament they have entered. DR Esports has been going bullet for bullet with the other top teams in the country.
South Build Empire
The newest team on the block, err the team yes, but the players no. The team is composed of Veterans from other FPS games. They have represented the country many times is regional competition. This is the first time they will be appearing in the VCT playoffs.
SR Kadiliman
The team is made up of streamers as a result they are one of the most popular teams. But don't let that streamer bias fool you, they are some of the top players in the country. Now playing together in their top form the team is poised to take on the titans of the game.
The top Valorant teams advance to the next round. This will be exciting. Can't wait to see top tier action.