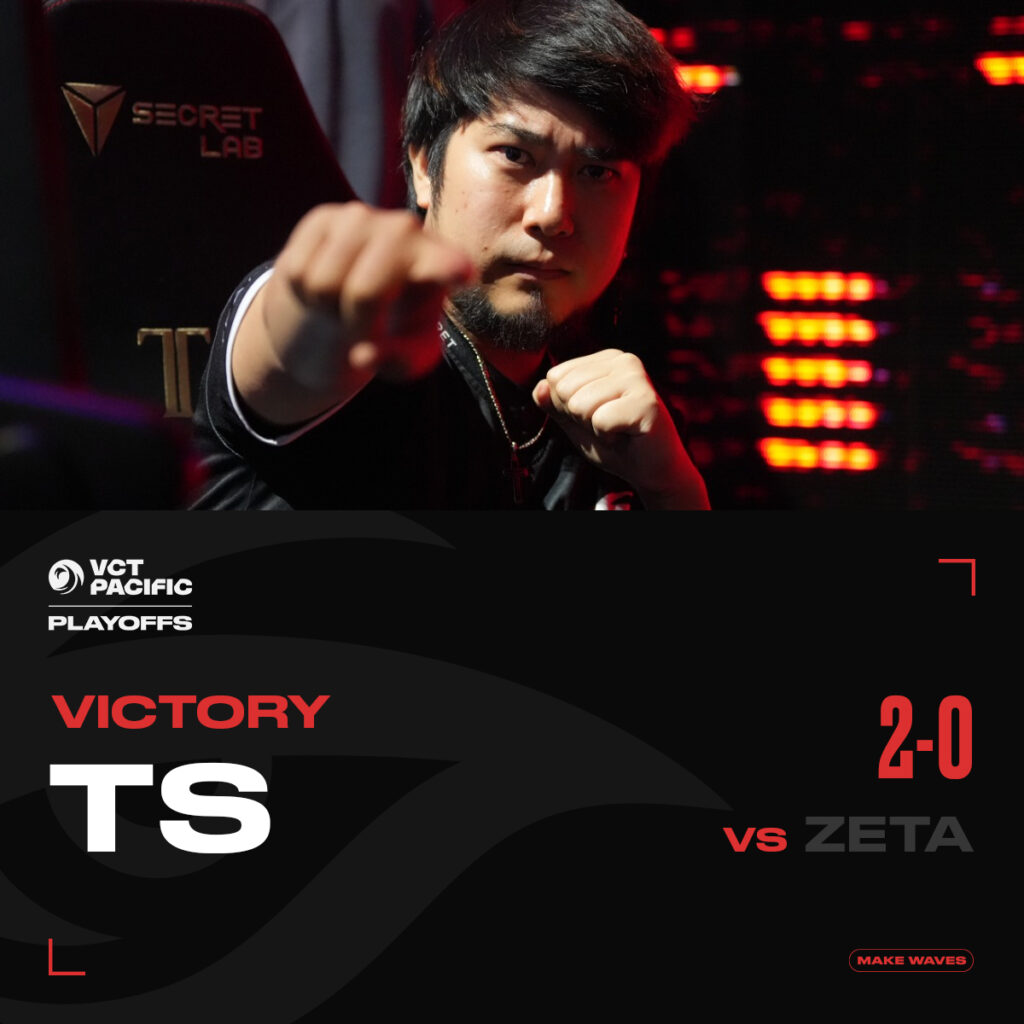 Team Secret Advances to the Upper Bracket Semis.

Team Secret Continues their hot streak thru the Upper Bracket Quarterfinals of VCT APAC 2023. The Adobo Gang beat Japan's Zeta Division 2-0 to advance to the next round.
The boys from the Philippines avenged their regular season loss at the hands of the Japanese team. The match was an exciting one, both of the matches went into overtime.
The First Map was Haven where Team Secret raced to an early 9-3 advantage. The Zeta Division rallied and strung together 5 consecutive games to close the gap. Then it was an exchange of rounds until we got to a 12-12 overtime. It took Team secret 2 overtime periods to take the first match from Zeta Division. Haven by the way is the map first picked by the Adobo gang.
The Second map picked was Ascent, Zeta Division's choice. This map was a lot closer. Both team exchanged early blows trading rounds in the first half with Team Secret edging out the Japanese team. The second half was also a similar affair. Both teams were trading hero play after hero play trying to get the edge from their opponents. But again similar to what happened in the first map, 24 rounds were still not enough to determine a winner and overtime was needed.  In the overtime the adobo gang was able to pull off 2 consecutive rounds to end the match 2-0 to advance to upper bracket semis.
Their opponent, DRX, which has revenge on their mind as Team Secret was the only blemish they had in the regular season. Team Secret denied the Koreans their perfect record. I am sure that. DRX was intently watching their match. Analyzing every move and reading into their strategy. But that is a story for another day.
For Now Team Secret Advance to the Upper Bracket Semis. We can't wait for the rematch.
About Author