Smart lauds Execration for Winning MSC 2021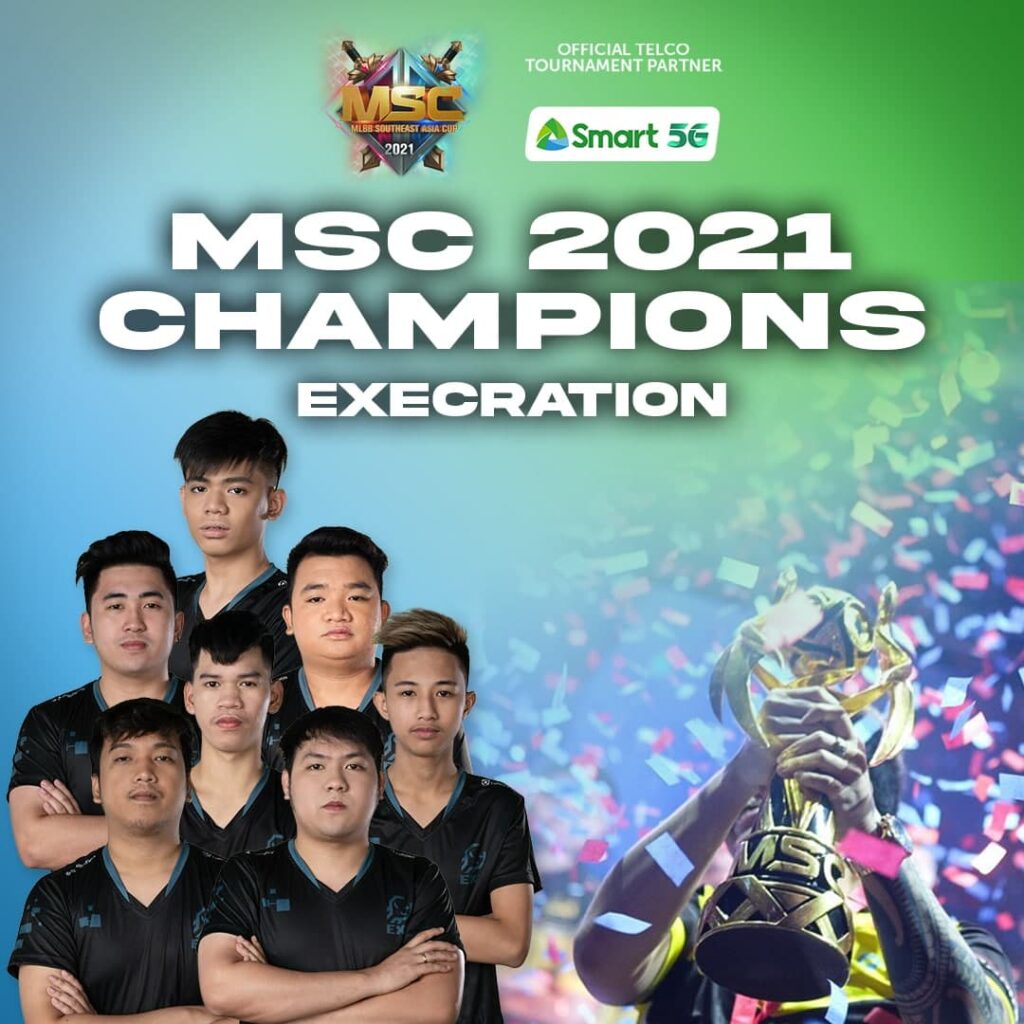 Smart lauds Execration for Winning MSC 2021.
Smart the country's widest network lauds Execration for winning MSC 2021.  The recently concluded MSC 2021 had an all Filipino team finals. The match was between Blacklist International and Execration. This was a rematch of the finals of the latest MPL Season.
It is easy to say that execration had a Cinderella-run in the tournament. But in my opinion the team had better preparation and peaked at the right time.  Beating opponents from SEA Region to bag MSC 2021.
"We congratulate Execration for their sensational performance at this year's MSC, proving yet again that we Filipinos have what it takes to dominate esports in the world stage," said Jane J. Basas, Senior Vice President and Head of Consumer Wireless Business at Smart.
"We also take pride in the fact that both of our Filipino teams made it to the grand finals. More than setting the bar high for esports success, they have surely inspired more gamers and fans to go all out on their passions with a deeper purpose. With passionate and dedicated esports teams and athletes, there's no doubt that the future is bright for Philippine esports," Basas added.
SMART Supports Esports
Smart has always been in the forefront of supporting esports. The past couple of year they have been true to their word. They have partnered with game creators and esports organizers here and abroad. They have delighted subscribers with offers. Actively playing a role in the Philippine Esports Organization (PESO), the official National Sports Association that governs and develops esports.
This looks like this will continue for the foreseeable future.
Fastest Data Network
Smart has also scored a rare sweep in the April 2021. The Philippines Mobile Network Experience Awards* by independent analytics firm Opensignal. They  beat the competition across all metrics in three essential aspects of service. Coverage (4G Coverage Experience, 4G Availability), Speed (Download and Upload Speed) and Experience (Games, Video and Voice app). This is the first time an operator in the Philippines won decisively in all categories.
Smart also enables subscribers to level up their gaming experience with Smart 5G's superfast speeds and ultra-low latency powered by the country's most extensive 5G network with over 3,000 sites.