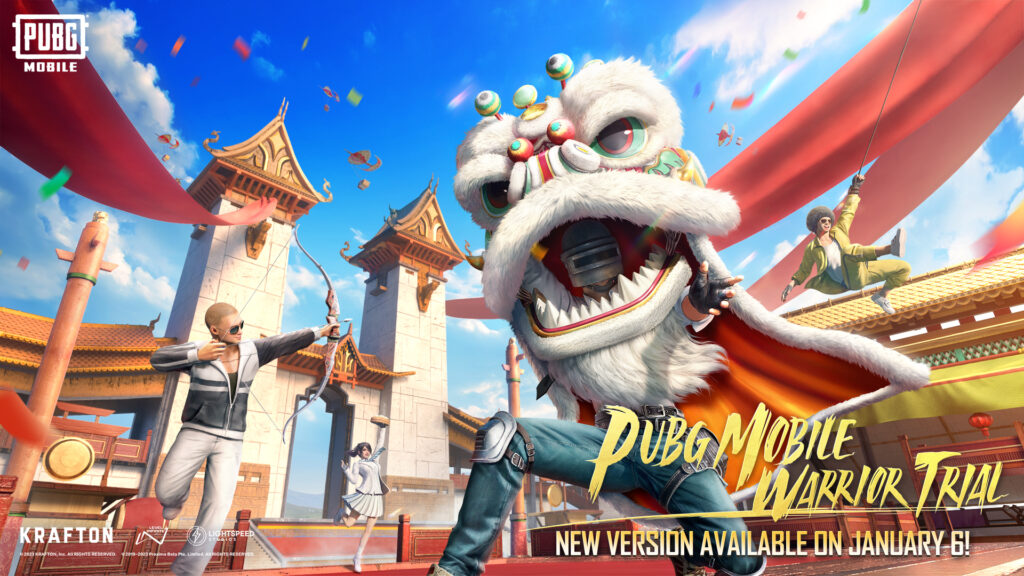 PUBG MOBILE x Bruce Lee: Enter the latest battle royale collab!
January 5, 2022, Metro Manila, Philippines – PUBG MOBILE is releasing its brand-new Version 2.4 Update, which features Martial Showdown, the game's first martial arts competition! Players seeking a challenge deserving of a black belt can partake in a variety of martial arts-related activities and obtain special goods to commemorate their accomplishments. Bruce Lee, a master martial artist, will be featured. New weapons and vehicles are added to the battlegrounds, a new map named Misty Port is added to the revised Metro Royale mode, and Cycle 4 Season 10 and Royale Pass Month 19 each introduce a variety of new cosmetics for players to acquire and enjoy.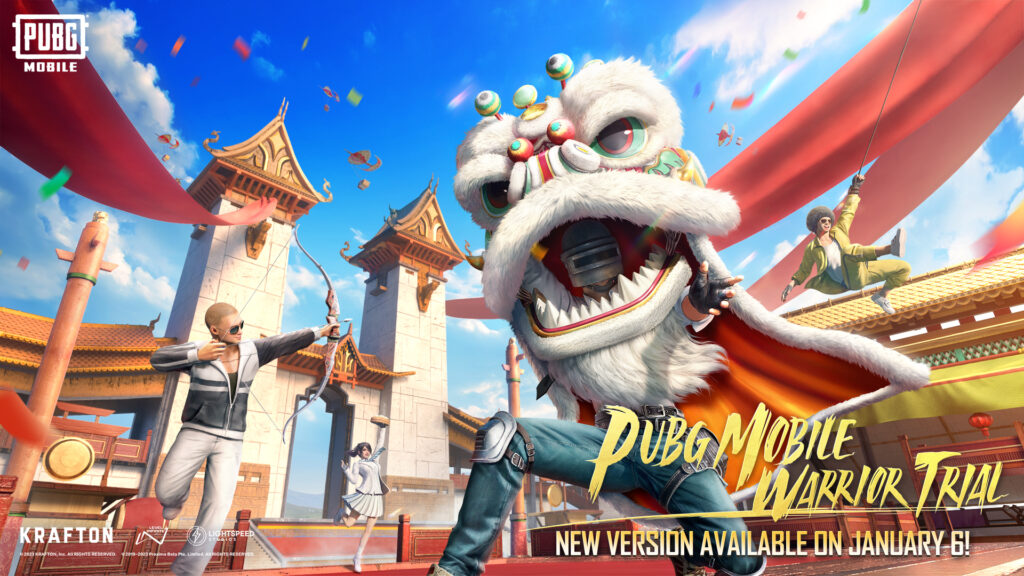 The world's best martial arts star meets the world's biggest mobile shooting game
Bruce Lee, a global icon, will be included in the Version 2.4 Update of PUBG MOBILE, as was previously announced in collaboration with The Bruce Lee Family Company. The Bruce Lee Kung Fu Soul Set, Melee Expert Set, and Mr. Kung Fu Set will be available starting on January 10 to provide players access to many iconic looks of the martial arts expert. There are also other decorative skins for various objects, including trucks, parachutes, and more, as well as emotes with a Bruce Lee motif.
Finally, from January 10 through January 26, gamers can take part in the Dreamrealm Apprentice event to unlock special gifts by following Bruce Lee through a series of testing challenges.
Introducing the Martial Showdown festival
With the introduction of Martial Showdown, a festival honoring martial arts, which brings previously unseen items, events, and areas to explore around Erangel and Livik, PUBG MOBILE goes for the kill in the Version 2.4 Update. The quick-moving Dancing Lion vehicle, which can hop and dash, is kept by the player in their backpack and can be used to quickly move both the player and a companion through the battlefield. However, they will only appear in the brand-new Martial Arts Arenas, which are scattered around the maps and are divided between halves that are open and halves that are sealed until the end of a countdown.
With the new Back For Honor feature, players can now go on brutal vengeance missions. Players can find the enemy who eliminated them within the time restriction after being recalled from elimination by a teammate. Rewards are given to the revenge seeker if they are successful, or to the target if they are able to avoid being eliminated.
There are Blessing Kites and Lanterns all throughout metropolitan areas and above the Martial Arts Arenas, which when destroyed will drop boxes. Additionally, the brand-new Kung Fu Steamed Bun consumable can regenerate Energy and Health!
More new content!
Large changes to vehicles and guns are also included in PUBG MOBILE's Version 2.4 Update. The new AAC Honey Badger gun, which has a high firing rate and 7.62mm rounds, is now available in Erangel, Sanhok, and Livik and is ideal for close-quarters battle! Finally, 2-Seat Bikes are now accessible to ride about with friends from Bicycle Sheds, which are now available in Miramar and Livik as well as Erangel. The FAMAS will also be made available in Erangel, and the QBZ, SMG, and Motorcycle Ride mechanics have been enhanced. Now you can ride a mountain bike in Livik's Desert.
The redesigned Metro Royale mode, with a new map, Misty Port, which comes with additional supplies, transit options, NPC foes, and bosses for an improved PvE experience, will be back in action on January 9 with considerable improvements. In Metro Royale's Black Market, players may now access Draw Packs, like the Premium Firearms Pack and Premium Armor Pack, which can be bought for Metro Cash. Other improvements include new Fabled gear with one to two special qualities, four sellable items exclusive to the new map, improved explosive resistance for armor, and more inventory space.
On January 17, Cycle 4 Season 10 will also be made available with the Version 2.4 Update. Along with a new title archive system for more thorough recording of Season Title history, such as Season completion progress, players may expect a new set of Legendary items. The Conqueror tier of the tier system has also undergone adjustments, including 100-point mini-tiers and stars, as well as four new season titles (Phenom, Almighty, Medic and Summit).
Royale Pass Month 19: Boiling Blood, which also debuts on January 17th, delivers new goodies, updated RP Favourites Crates, and access to your preferred rewards from previous seasons. There will also be a lot of new RP Missions that can be done in Metro Royale, as well as the Server Golden Chicken, Bonus RP Points, and Group Purchase.
PUBG MOBILE's Version 2.4 Update will be available soon! Download the game for free on the App Store and Google Play Store.
You can also visit follow the official PUBG MOBILE social channels: