Philips Gaming Fulcrum Valkyries joins FSL FPS.
Philips Gaming Fulcrum Valkyries has just confirmed together with the announcement of FSL FPS their participation for the FSL Open.  The girls are currently training hard everyday preparing for the tournament. Their recently appointed head-Coach Yousef "Hotsauz" el-Yousef.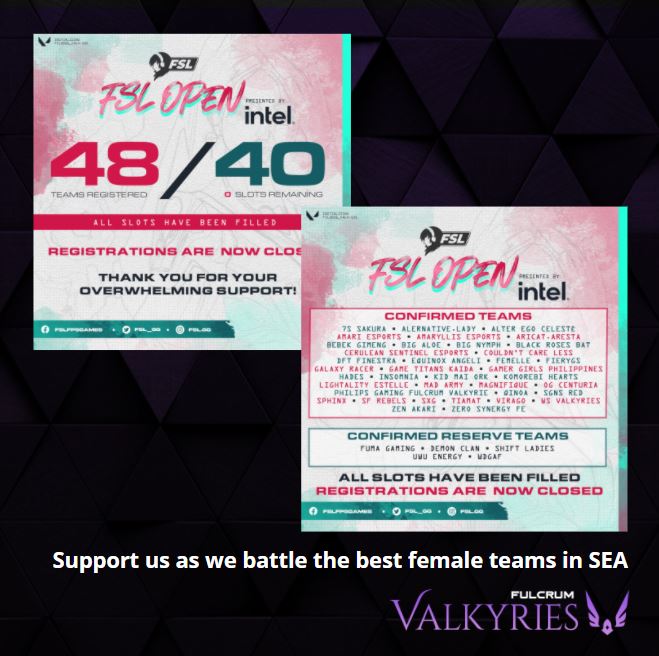 The girls have been grinding the last couple of weeks sharpening their skills with scrim with local teams and regional teams. Things are just heating up as their Philips Gaming Monitors just arrived. The team now has a better set of armor to challenge regional teams.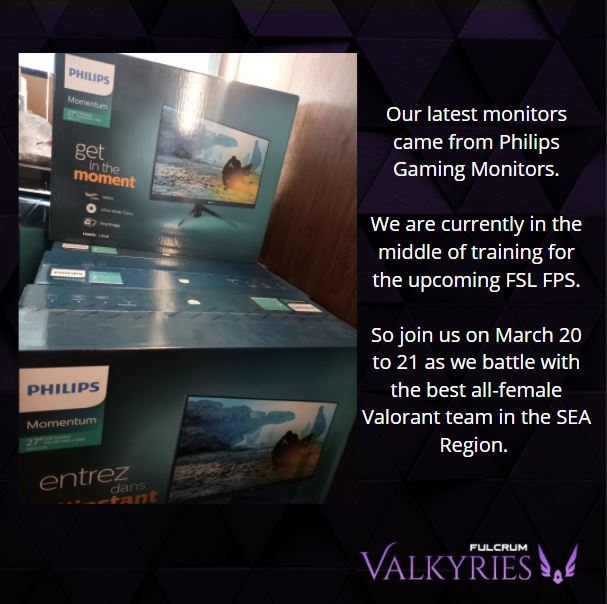 Now the team is all set to tackle the challenge the best of the best in regional and local all female Valorant teams. Let's support the Philips Gaming Fulcrum Valkyries this upcoming Season.
T