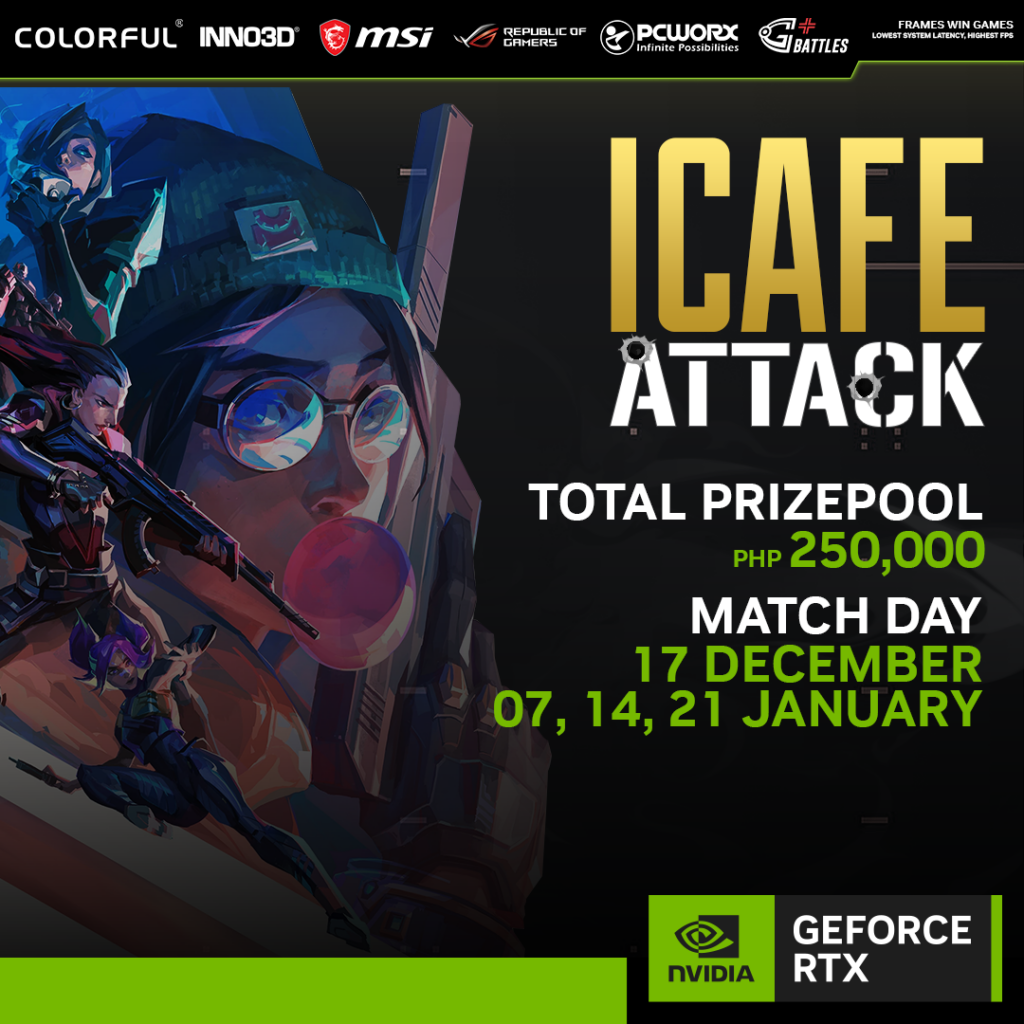 NVIDIA holds GeForce iCafe Attack Season 2
December 2022, Manila, Philippines – NVIDIA has begun the second season of the wildly popular GeForce iCafe attack in their quest to give gamers the competitive edge and performance edge they can only dream of.
After a very successful season, The GeForce iCafe Attack is back. Another nationwide face-to-face iCafe competition to foster the growth of grassroots esports is the second season of the iCafe attack. There will be four legs and two simultaneous competitions taking place in two iCafes across the nation.
The tournament's second season will use a single elimination format with a cap of 16 teams each leg. The best-of-one format will be used for the first four rounds, the semifinals, and the championship game. Since this is a face-to-face tournament, teams are free to participate in as many as they choose.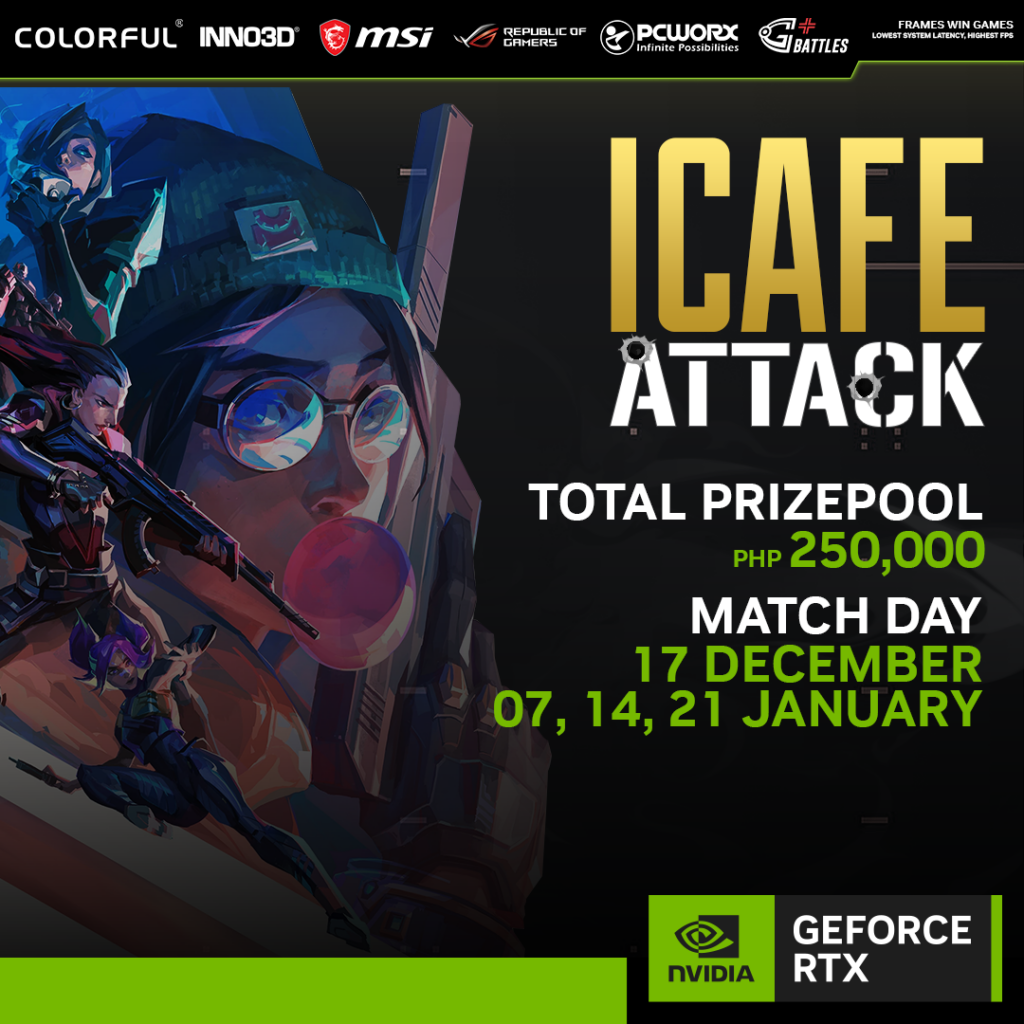 For emerging teams, this is a fantastic chance to stand out on a broader stage and display their skills. Additionally, this is a fantastic chance for NVIDIA Certified iCafes to draw players back in after the epidemic.
"The iCafe attack is our way of focusing on grassroots esports teams and show case them on a bigger stage. We are also focusing on propping up the local iCafe scene locally to hopefully go back to pre-pandemic levels." was the statement made by Arnold Padilla iCafe and Esports Manager of NVIDIA Philippines.
The weekly leg will be sponsored by a different brand every week. For the first time, GosuBattles will take part in the competition as one of the major sponsors.
GosuBattles is an all-encompassing tournament platform created to connect esports businesses and communities through distinctive, entertaining, and engaging gameplay. The seamless player user journey and brand touchpoints were taken into consideration when designing the online experience. The platform will launch in January 2023.
Awesome rewards will also be available for the fortunate individuals who watch and share the stream.
Calendar of Tournaments: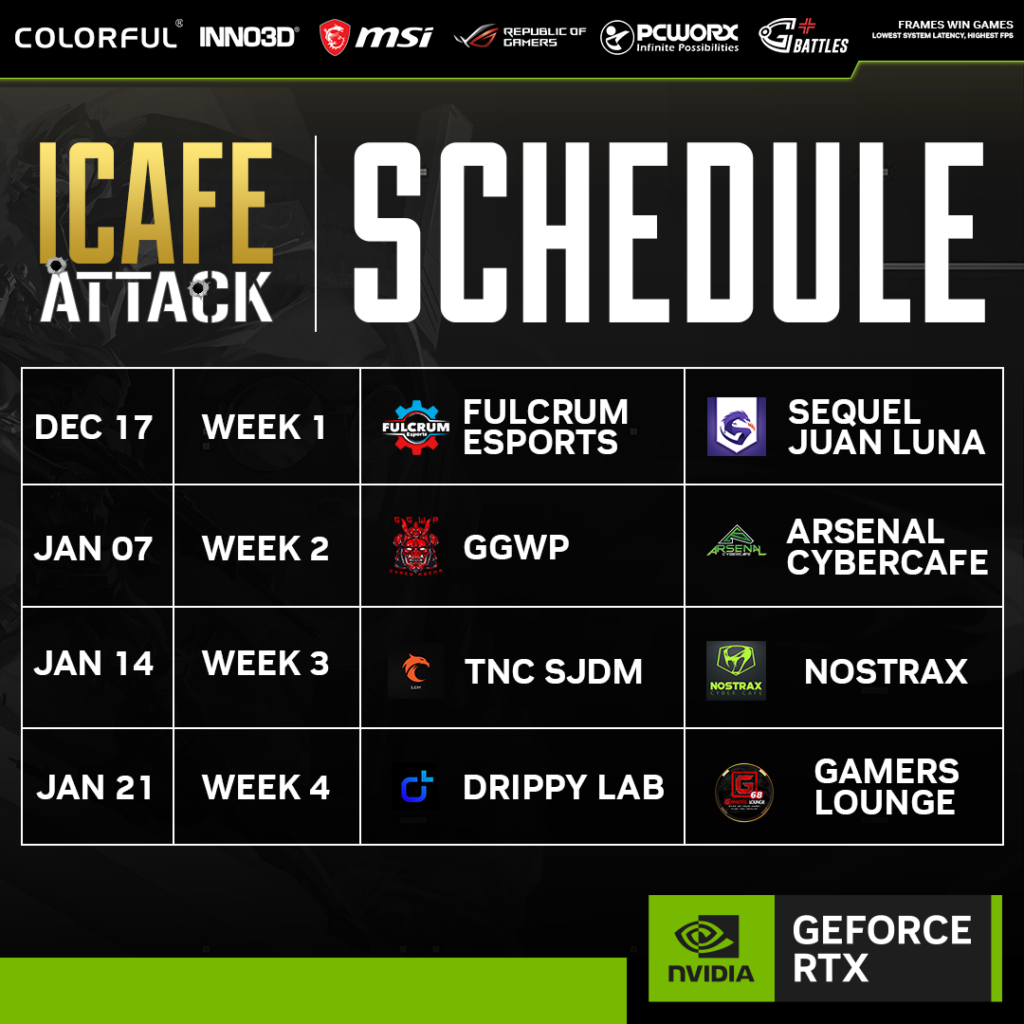 About Author