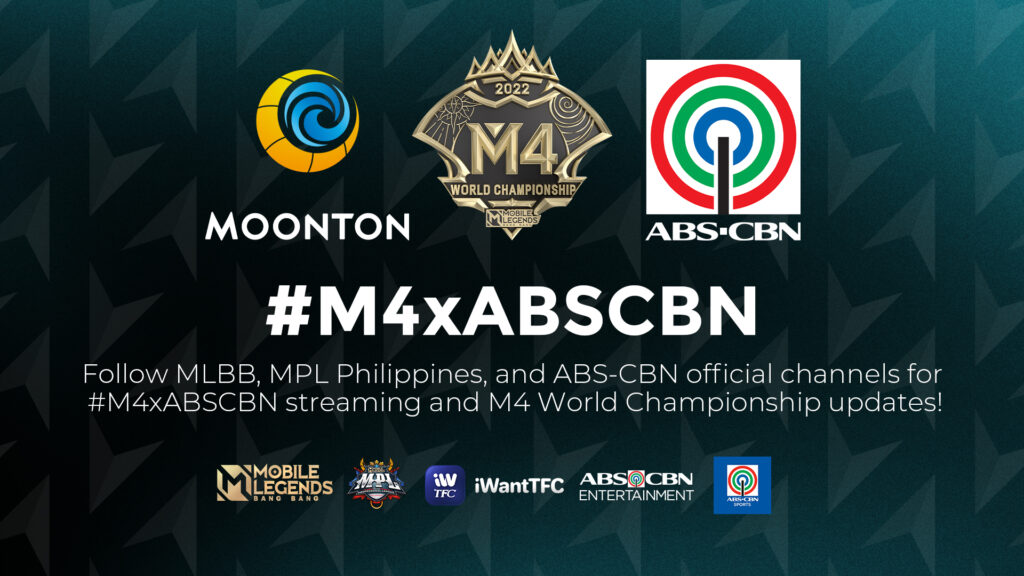 MOONTON taps ABS-CBN as M4 Partner
MANILA, 26 December – The premier media and multimedia organization in the Philippines, ABS-CBN Corporation, and international game developer and publisher MOONTON Games have joined forces to stream the forthcoming M4 World Championship, which will take place in Jakarta, Indonesia, from January 1–15, 2023.
Filipino fans throughout the world who are eagerly awaiting the M4 World Championship will receive a first-rate livestreaming experience, according to ABS-CBN Corporation. This is consistent with MOONTON Games' objective to give its fans the finest esports experience possible.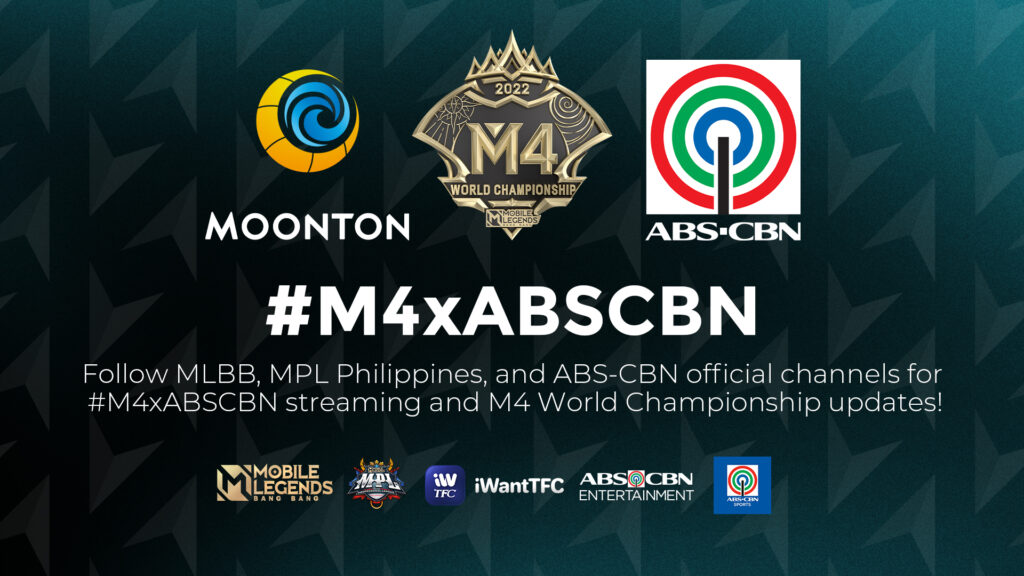 The Group and Knockout Stages of the M4 World Championship will be broadcast live on the network's streaming service iWantTFC, while the Grand Finals will be shown on the YouTube channels of ABS-CBN Entertainment, ABS-CBN Sports, and iWantTFC on January 15, 2023.
"ABS-CBN and iWantTFC continue to find ways to expand its content offerings to cater to more viewers. With our partnership with MOONTON Games, one of the leaders in Esports, it is a great opportunity for us to bring premier esports content to even more audiences in the Philippines, which is already one of the biggest Esports communities in Southeast Asia," said ABS-CBN Corporation Head of Digital Jamie Lopez.
"We are grateful for this partnership with ABS-CBN to level up the streaming experience of our fans. Now, Filipinos can watch the much-awaited M4 World Championship in multiple streaming platforms, and rally behind both ECHO and Blacklist International as both teams strive to bring glory to our country through another world title," said MOONTON Games Senior Esports Marketing Manager Tonyo Silva.
Get to know more about #M4xABSCBN and the upcoming M4 World Championship by visiting the following official social media platforms:
About Author