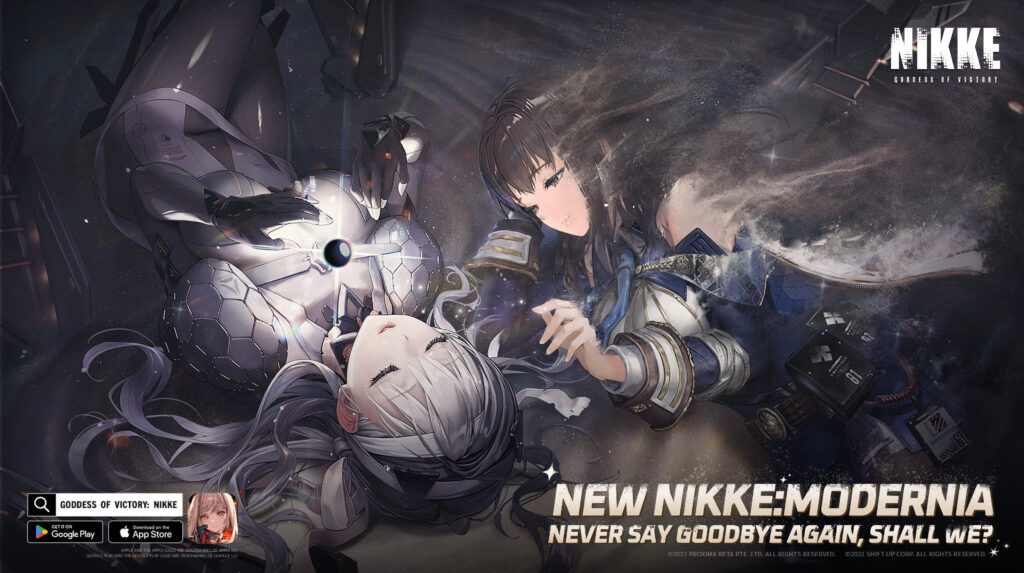 GODDESS OF VICTORY: NIKKE welcomes Modernia in latest update together with new content for New Year's celebration
Metro Manila, December 28, 2022 – GODDESS OF VICTORY: Level Infinite's immersive sci-fi action mobile game NIKKE debuts a new update that welcomes Modernia, the newest SSR NIKKE. To coincide with the New Year's Day celebration, new content and a new partnership are also coming to GODDESS OF VICTORY: NIKKE.
Our first love returns – it's Modernia!
With Modernia's entrance, the NIKKE roster is going to gain more punch. Modernia is a brand-new SSR NIKKE attacker who possesses a machine gun and a fascinating backstory that links her to Marian. In the most recent update, users can experience Modernia's narrative and learn more about the newest PilGrim NIKKE.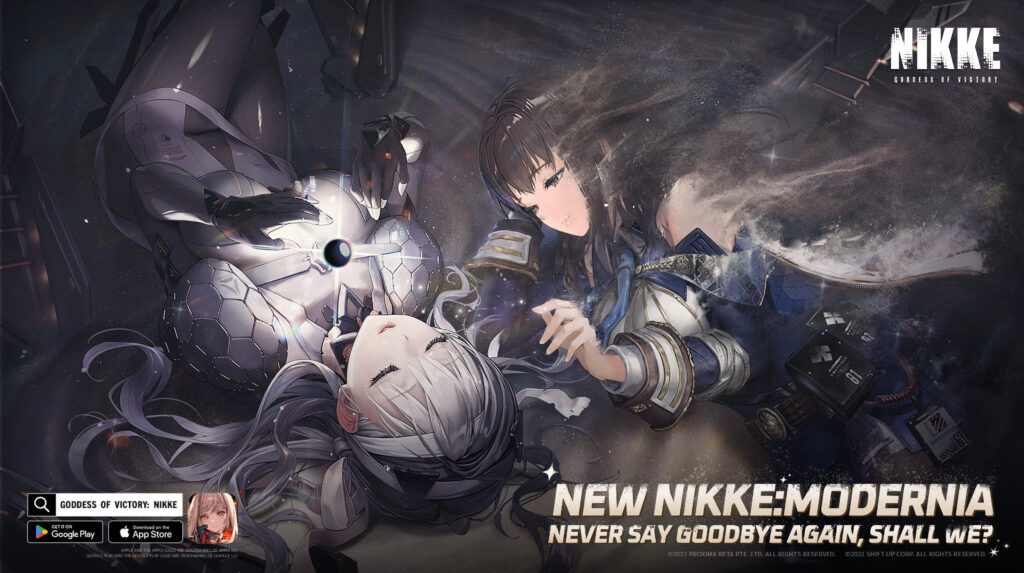 Modernia (SSR)
Class: Attacker
Weapon: New Dawn (MG)
Manufacturer: Formerly Elysion, currently unknown
Availability: Modernia will be available in the Special Recruit Banner from January 1, 2023 to January 19, 2023
New costumes for the New Year!
 In addition to the Modernia, new character costumes are also coming to GODDESS OF VICTORY: NIKKE in the latest update:
Helm – Chandelier
Sugar – Hard Boiled
Julia – Mild Nocturne
Missions in the New Year's event pass must be completed in order to get Helm's new Chandelier costume. On the other hand, Julia's Mild Nocturne outfit is purchasable in the costume shop, while Sugar's Hard Boiled costume is included with the January Mission Pass.
GODDESS OF VICTORY: NIKKE immerses players in a narratively rich journey with playable characters that are gorgeously depicted and an enigmatic world to discover. The game's realistic character performance and superior animation artwork give fluid character movements and a dynamic battle experience. Each character also has a distinct set of skills and weapons that will help to define how the game is played. To defeat the invaders and rescue humanity, the player must assemble the ideal squad, cultivate their characters, and finish each task.
Developed by SHIFT UP (creator of Stellar Blade coming to PlayStation 5) and published by Level Infinite, the game is available globally for iOS and Android mobile devices.
To learn more about GODDESS OF VICTORY: NIKKE, go to: http://nikke-en.com. You can also get updated by following the game on social media at:
Download the game on the iOS App Store and Google Play.
About Author