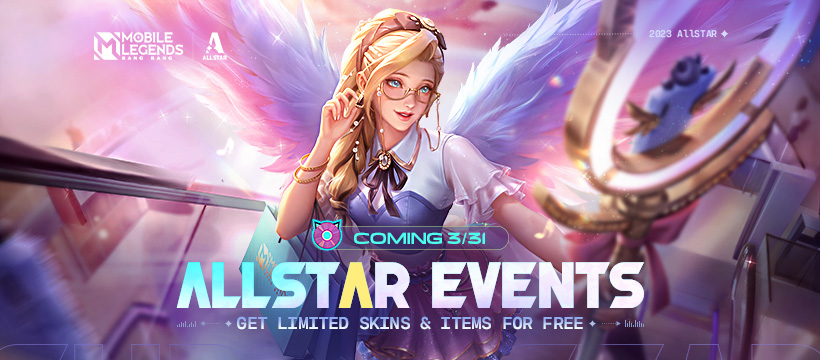 Mobile Legends Bang Bang ALLSTAR event!
Be your own type of celebrity by taking the stage at the forthcoming Mobile Legends: Bang Bang yearly festivities! The annual MLBB festivities this year have received a new and improved makeover, featuring up to four new hero skins; fan favorites Miya, Eudora, Rafaela, and Hanabi will be present on the ALLSTAR music stage!
Levelling up as ALLSTAR
The Mobile Legends: Bang Bang annual party, formerly known as 515 e-party or 515 Unite, adopts the previous music festival model to ramp up festivities with an all-new updated branding – ALLSTAR, which will also deliver global entertainment content for players.
Mobile Legends: Bang Bang is a 5v5 multiplayer online combat arena that allows everyone to be the superstar they want to be since it was made with everyone and anyone in mind. No of your background, status, or age, become a tank, supporter, warrior, assassin, or even a marksman to bring out the star in you! In MLBB, every player has an equal chance to realize their full potential. The launch of the new ALLSTAR campaign will take place on March 31. A new map theme will be unveiled on March 22. You can check the patch preview here:
Unveiling the ALLSTAR skins!
New character skins for the upcoming ALLSTAR campaign will be available starting on March 31 (skins will be released on consecutive days)! Gamers may also anticipate an ALLSTAR map UI and Lord with a solely cyberpunk theme, new in-game events, and a celebration with a music theme.