MDL Philippines Releases Finding on The Blacklist Academy Debacle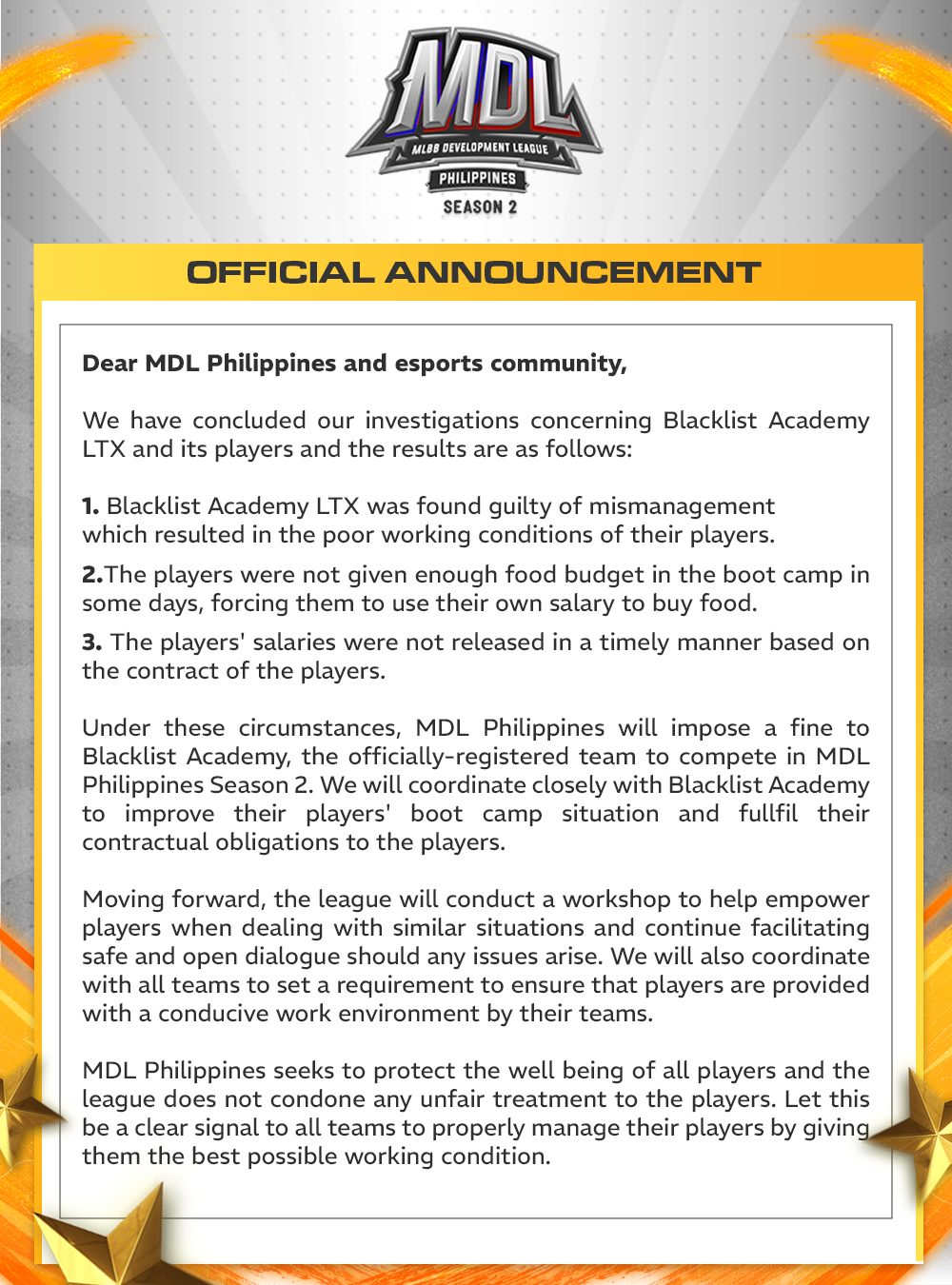 MDL Philippines Releases Finding on The Blacklist Academy Debacle
The MDL Philippines released the finding from their investigation from the Blacklist Academy/Lunatix issue as exposed by Spin.ph
We have also written about this in our previous feature here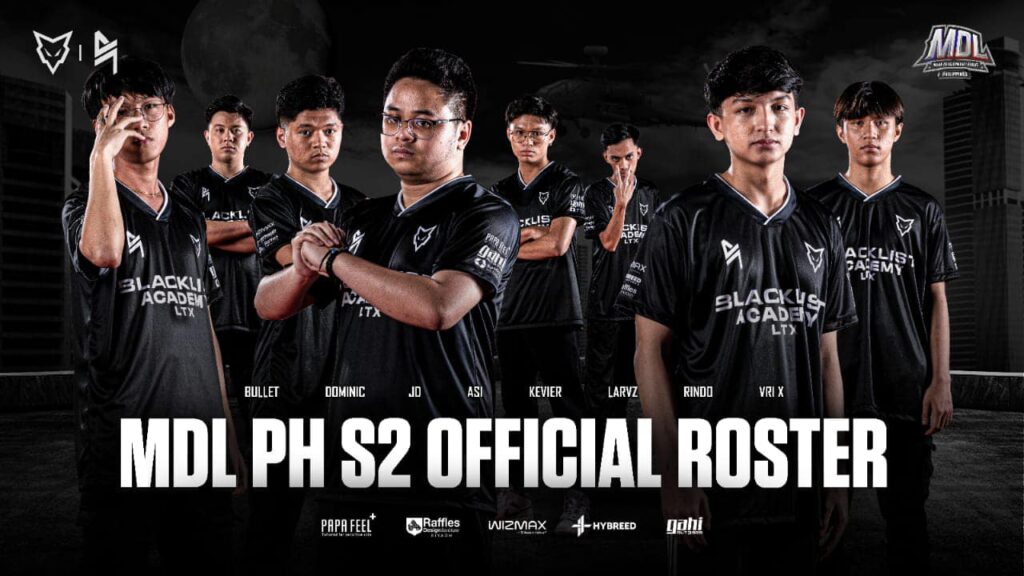 "Dear MDL Philippines and esports community, We have concluded our investigations concerning Blacklist Academy LTX and its players and the results are as follows:
1. Blacklist Academy LTX was found guilty of mismanagement which resulted in the poor working conditions of their players.
2. The players were not given enough food budget in the boot camp in some days, forcing them to use their own salary to buy food.
3. The players' salaries were not released in a timely manner based on the contract of the players.
Under these circumstances, MDL Philippines will impose a fine to Blacklist Academy, the officially-registered team to compete in MDL Philippines Season 2. We will coordinate closely with Blacklist Academy to improve their players' boot camp situation and fulfill their contractual obligations to the players.
Moving forward, the league will conduct a workshop to help empower players when dealing with similar situations and continue facilitating safe and open dialogue should any issues arise. We will also coordinate with all teams to set a requirement to ensure that players are provided with a conducive work environment by their teams.
MDL Philippines seeks to protect the well being of all players and the league does not condone any unfair treatment to the players. Let this be a clear signal to all teams to properly manage their players by giving them the best possible working condition."
There were very serious allegations which was levied to the MDL team. There is still no official statement coming from Lunatix to address this allegations. As this is a developing story we will closely monitor the issue and keep our readers posted.
About Author