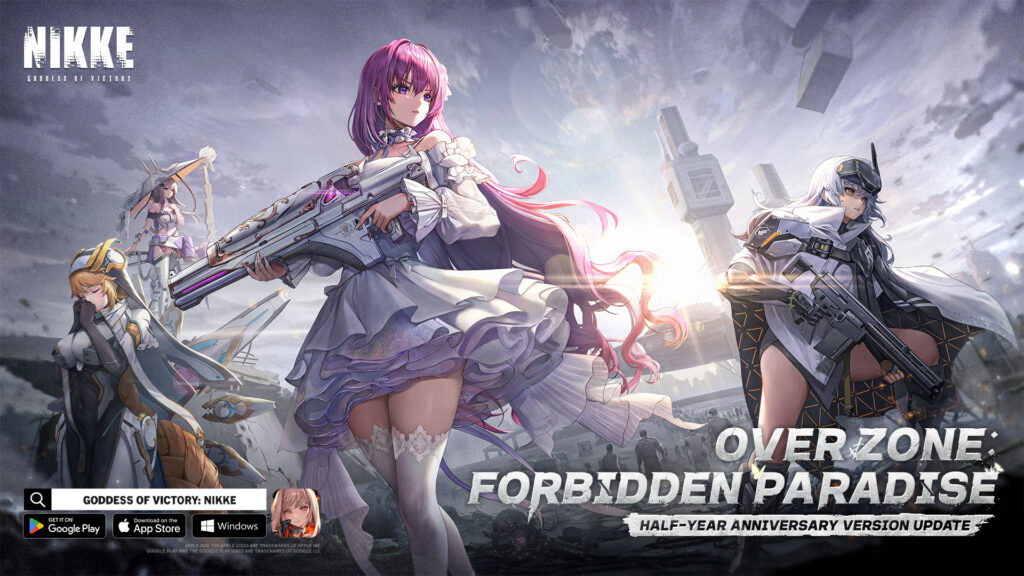 DOROTHY AND REI JOINS THE GODDESS OF VICTORY: NIKKE HALF-YEAR ANNIVERSARY CELEBRATION
Have your wishes come true by following the yellow brick road. The new update to Level Infinite's popular mobile action game GODDESS OF VICTOR: NIKKE includes 2 new SSR characters as well as more in-game content and new cosmetics for NIKKE's Alice and Viper. Level Infinite is a game publisher devoted to creating distinctive and thrilling gaming experiences. This update may be your best chance to complete your squad if you still need a support NIKKE and have holes in your roster.
Hello Dorothy and Rei!
Fear not, help (and a defender) are here! In the most recent update, Dorothy and Rei have been added to the list of NIKKEs you can hire. Rei, on the other hand, is the diminutive yet adorably terrible upperclassman who is here to defend her fellow NIKKEs. Dorothy, the charming leader of Inherit and Eden's angel, deals damage-amplifying effects against enemies, reduces the skill cooldown of her fellow NIKKEs, and even helps increase damage to enemy parts. Rei's dummy, Naru, aids in improving her resistance to damage while tanking as much of it as she can while the rest of the squad launches strikes to eliminate foes.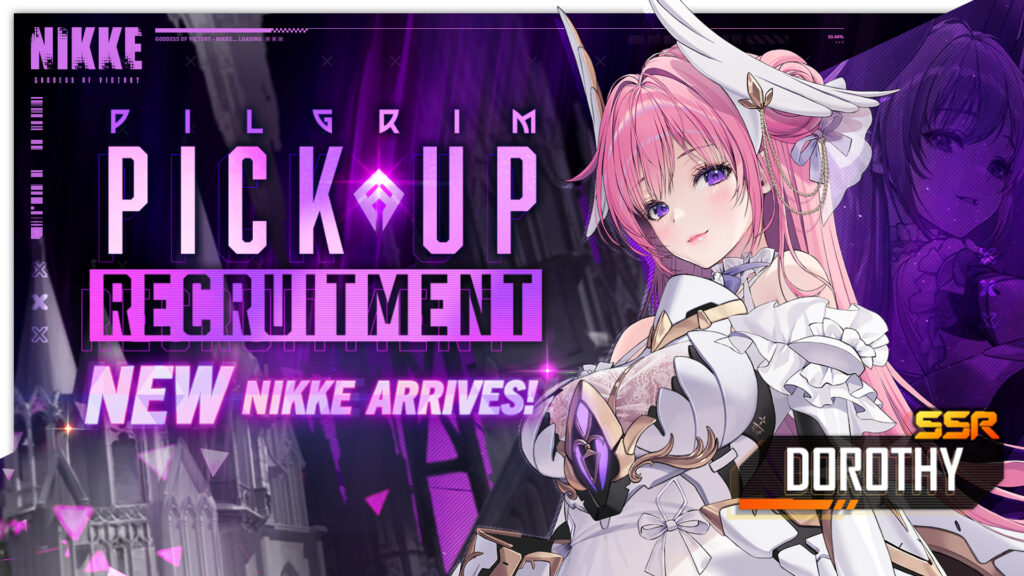 Dorothy (SSR)
Class: Supporter
Weapon: Ungrateful OZ (SR)
Manufacturer: Pilgrim
Availability: Dorothy will be available in the Special Recruit Banner from April 27, 2023 to May 8, 2023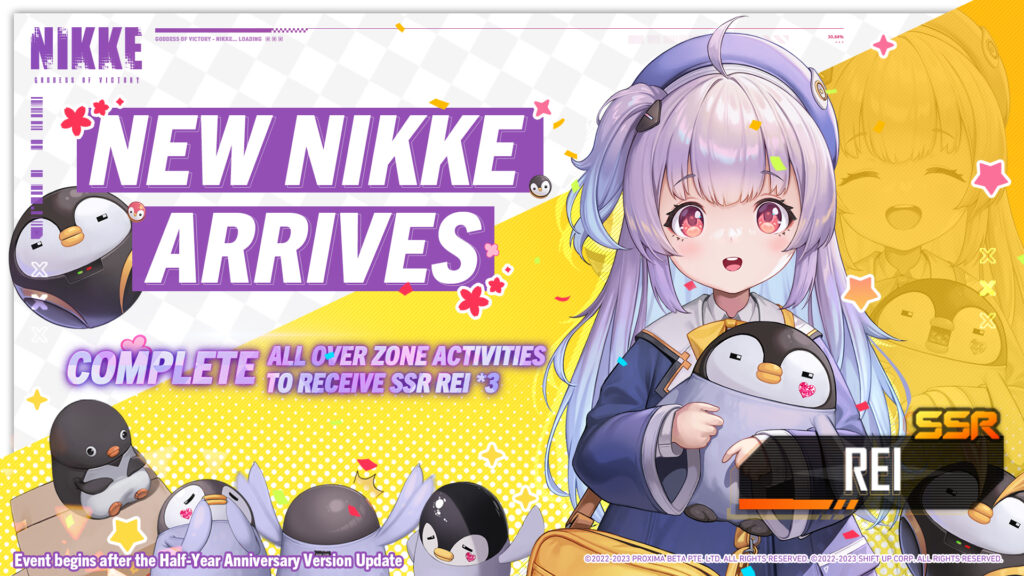 Rei(SSR)
Class: Defender
Weapon: Steel Baby (SMG)
Manufacturer: Tetra Line
Availability: Rei will be available through the new OVER ZONE Event, more details below.
New story event – OVER ZONE
The mission known as "Ark Guardian," which has protected and led humanity to their new home, has successfully concluded. The Ark won't be fully sealed until two months from now.
The sacred responsibility of the Goddess Squad, goddess of victory and humanity's light of hope, is to steadfastly guard the Ark's entrance. Players can enter the Over Zone-only event field and participate in various activities. Explore to earn goodies including gems, construction supplies, and unexpected lost artifacts.
There will be two parts to the upcoming OVER ZONE narrative event. The story event will take place in two parts: Part I will run from April 27 to May 18, 2023, and Part II will begin on May 4 and run through May 18, 2023. Players will receive supplies, advanced recruit coupons, and of course, the SSR NIKKE Rei for successfully completing both parts.
Alice and Viper get new costumes!
Along with the addition of 2 new NIKKEs, Alice and Viper may now also wear 2 new costumes. As she wears the daytime clothes she had packed for her journey to the Ark, Alice's Sweet Home outfit accentuates her beauty. Viper, on the other hand, dresses up as a bunny chick in her Toxic Rabbit outfit, but don't be fooled by her cute appearance; although she may be more endearing, she is still a fierce combatant.
Special Costume: Alice – Home Sweet Home
Can be obtained with the Wonderland Pass available from April 27, 2023 to May 18, 2023
Special Costume: Viper – Toxic Rabbit
Can be obtained with the new Mission Pass available from April 1, 2023 to May 31, 2023.
More events, story chapters, mini games and more
Of course the new 4.27 update for GODDESS OF VICTORY: NIKKE will not be complete with new playable content. The update adds new chapters to the ongoing story, Chapter 21 and 22 as well as a new Lost Sectors to explore. A new login event campaign is also available as well as a new mini-game – White Memory featuring Snow White.
A new gameplay mode – Solo Raid also arrives in update 4.27 and will open on May 11, 2023. The Solo Raid gameplay will have players challenging bosses and farm for Harmony Cube Materials and Gems.
About Author