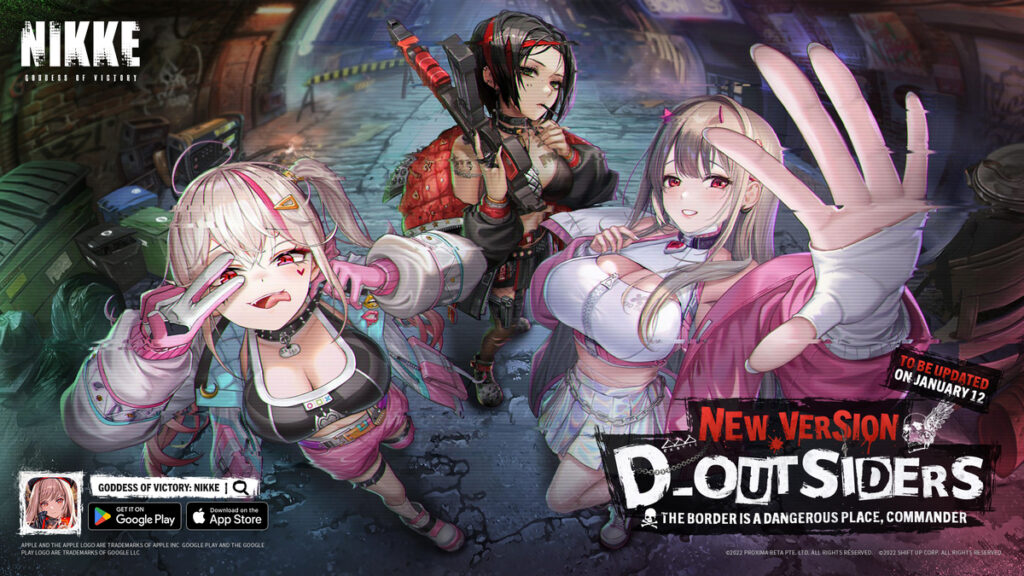 A FREE SSR in Character GODDESS OF VICTORY: NIKKE?
Metro Manila, January 12, 2023 – The immersive and action-packed sci-fi mobile game GODDESS OF VICTORY: NIKKE from Level Infinite has additional presents for its players in the new year. The most recent update will offer new NIKKEs to recruit, extra gameplay content, and a special event with a FREE SSR NIKKE as a reward.
New NIKKE's available for recruitment – Jackal and Viper
Upgrade your offense and defense as you can hire Jackal and Viper, two new brave NIKKEs. Depending on who you choose, the new NIKKEs, both of SSR tier, can either strengthen your lineups or increase the damage done by your squad.
Jackal (SSR)
Class: Defender
Weapon: T.O.P (RL)
Manufacturer: Missilis Industry
Availability: Jackal will be available in the Special Recruit banner from January 12 – January 25, 2023
Viper (SSR)
Class: Attacker
Weapon: Rust Chaser (SG)
Manufacturer: Tetra Line
Availability: Viper will be available in the Special Recruit banner from January 19 – 31, 2023
After their Special Recruit banner expires, Viper and Jackal will also be accessible for Ordinary Recruit, Social Point Recruit, and from Mold goods.
In the new Liberation gaming mode, there are FREE SSR NIKKEs!
GODDESS OF VICTORY: With the addition of the new gameplay mode, Liberation, NIKKE's most recent update also offers rewards to its users. Unlock an SSR NIKKE from a selection of three gameplay-exclusive characters, including Guilty, Sin, and Quency, by completing the Liberation System.
Quency, Sin, and Guilty will not be shown in any recruit banners and will only be accessible through the Liberation System. After finishing Stages 5–20, the Liberation gameplay, which includes additional and exclusive objectives, can be accessed.
The January 12 update also includes two new tale chapters, Chapters 19 and 20, as well as new economic areas to investigate.
Myrtle Sarrosa as Modernia
The legendary Philippine cosplayer Myrtle Sarrosa, popularly known as Myrtle Gail, brings our first love to life by displaying her interpretation of Modernia. Modernia is Marian reincarnated and joins us in the battle against the Raptures. Marian was once the NIKKE who led us on our first journey into the land of GODDESS OF VICTORY: NIKKE.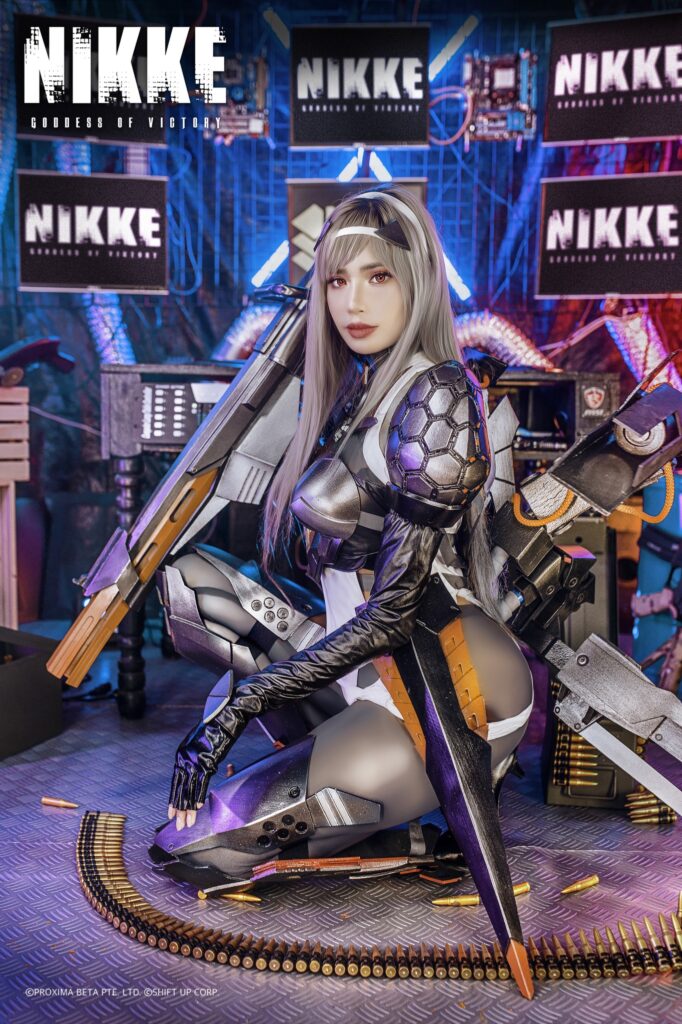 Players can check out more of Myrtle Gail's amazing Modernia cosplay on the NIKKE Philippines social media page – fb.com/nikke.official.ph, and also on her social media profile – fb.com/myrt.gail
New events, packages and more content
GODDESS OF VICTORY: The most recent NIKKE update also adds more gameplay content and lootable goodies for players to enjoy.
New Story Event: D-OUTSIDERS (Limited Time)
Event Duration: January 12 – January 25, 2023
Event Description: Players can enter the D-OUTSIDERS event page and complete stages to win event items, which can be used to exchange for various rewards such as Recruit Vouchers and skill enhancement materials in the event shop.
Welcome Back Event
Event Start: January 12, 2023
Event Description: Players who have not logged in for a long time can join this event after logging in. Log in every day and complete missions to get rewards!
New 7-Day Login
Event Duration: January 12 – January 31, 2023
Event Description: Login everyday and get rewards for 7 days! Win Recruit Vouchers and development resources when you log in for 7 days straight!
Coordinated Operation
Event Duration: January 20 – January 22, 2023
Event Description: Form a team of five Commanders and challenge the Boss Nihilister together! Players can either team up with friends and union members or join the challenge through automatic matching. Defeat the boss to get Broken Cores and exchange them for Gems and development materials in Recycling Shop!

Exchange duration is from January 20 2023 to January 28, 2023, currency obtained from past Coordinated Operations can still be used in the Recycling Shop of subsequent Coordinated Operations.
Along with additional enhancements and quality of life changes, new packages for character and skill upgrading resources are also included, as well as new live wallpapers and graphic updates.
For more information and patch notes, players can visit bit.ly/NIKKEJan122023
About Author