ROG Phone 6 Diablo Immortal Edition Launched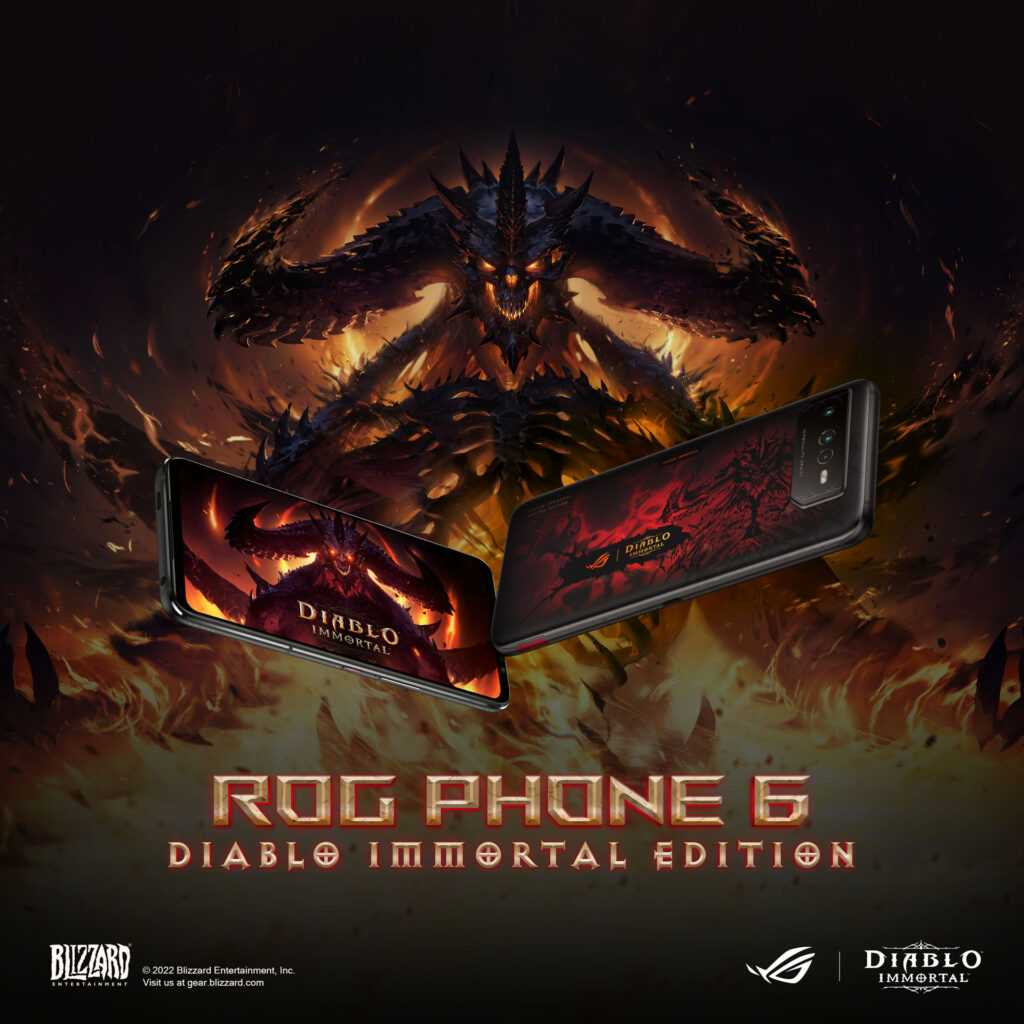 ROG Phone 6 Diablo Immortal Edition Launched

For Those Who Dare: Defend the besieged world of Sanctuary with this limited-edition gaming smartphone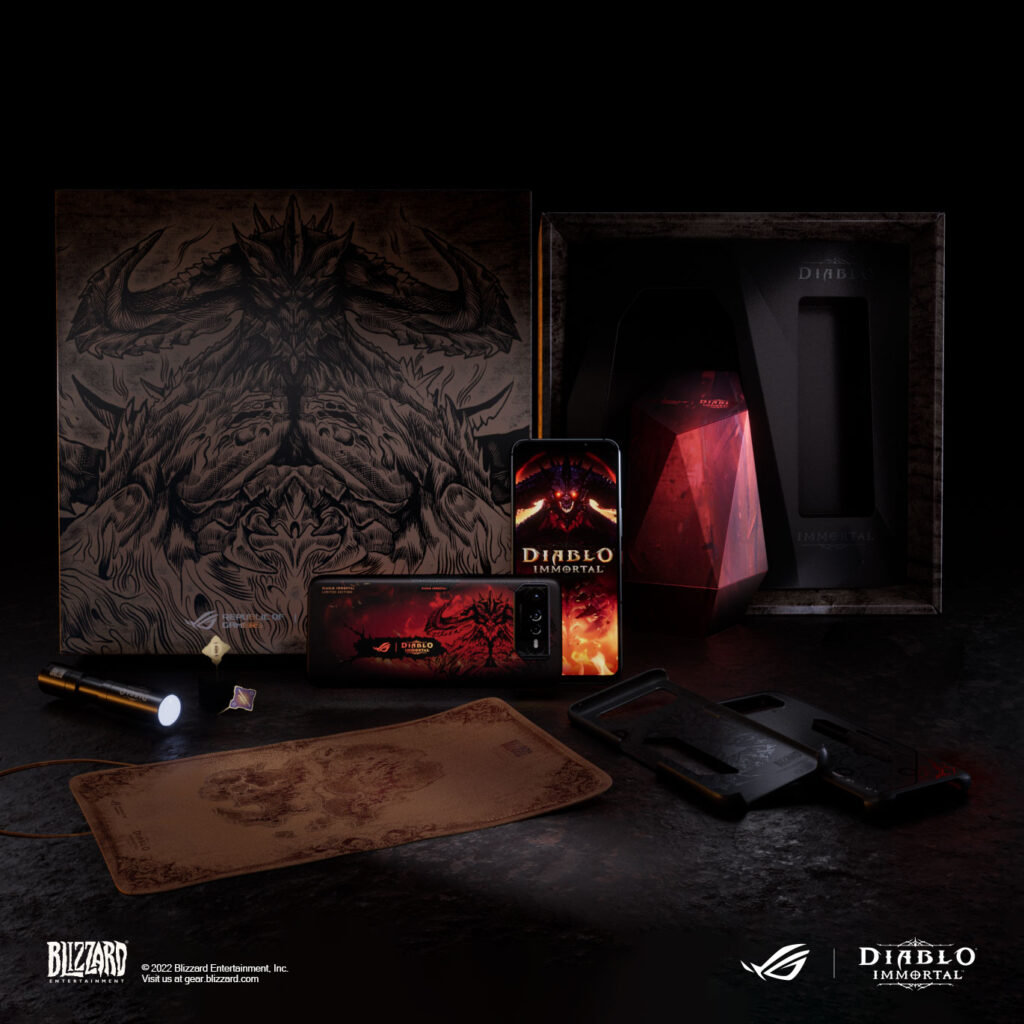 The ROG Phone 6 Diablo® Immortal Edition, the latest version of ASUS Republic of Gamers' (ROG) Philippines' King of Gaming Smartphones, was unveiled in PASIG CITY, the Philippines, on December 1, 2022. For devoted followers of the Diablo universe, this limited-edition, unique ROG Phone 6 gaming smartphone created in partnership with Blizzard Entertainment is a must-have.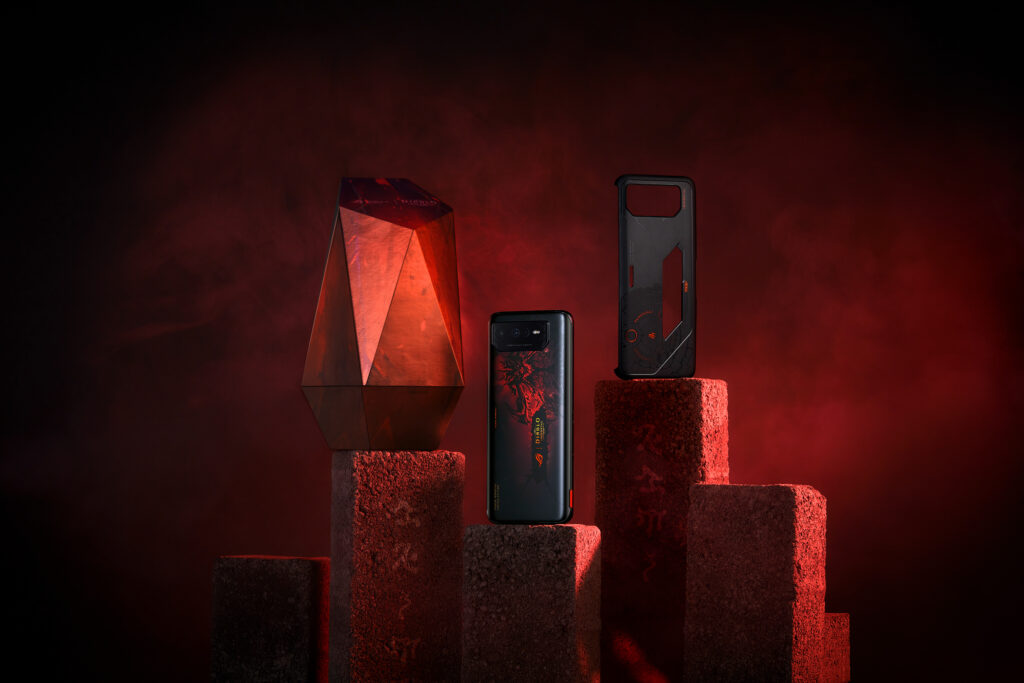 EXCLUSIVE DIABLO-THEMED DESIGN
The Hellfire Red colorway of the ROG Phone 6 Diablo Immortal Edition exudes the nightmare collection of demons and monsters thanks to a special flame-effect design finish that alters brightness depending on the angle at which it is seen. The title of the mobile game is outlined in the unique Aura RGB lit logo.
With the exclusive Diablo Immortal animated theme bundle, the Diablo Immortal theme keeps giving fans a remarkable user experience and a unique user interface. It has a new app icon frame, a live Diablo wallpaper, and an exclusive sound and animation that incorporates Diablo-related components while the phone is charging.
HELLFIRE-RAISING ACCESSORIES
Fans will enjoy the special accessories with a matching theme that are thrillingly based on in-game legendary artifacts. This large set comes with a box that is modeled after the renowned Horadric Cube, a priceless in-game object that can change anything put inside of it. The actual phone is kept secure in a box that is based on the fabled Worldstone. An exclusive Shield Blessing Aero Case is a bumper protector with a geometric relief of the teleport and a distinctive effect that sparkles under the light of Fahir.
Use the light torch on the Map of Sanctuary scroll to disclose any hidden symbols that will bring success to players who are champions. Anyone who dares will receive a hefty reward! The Immortality Ejector Pin, with its Diablo logo design, is a worthy addition to the exquisite accessories line. Even the SIM removal tool receives the full Diablo touch.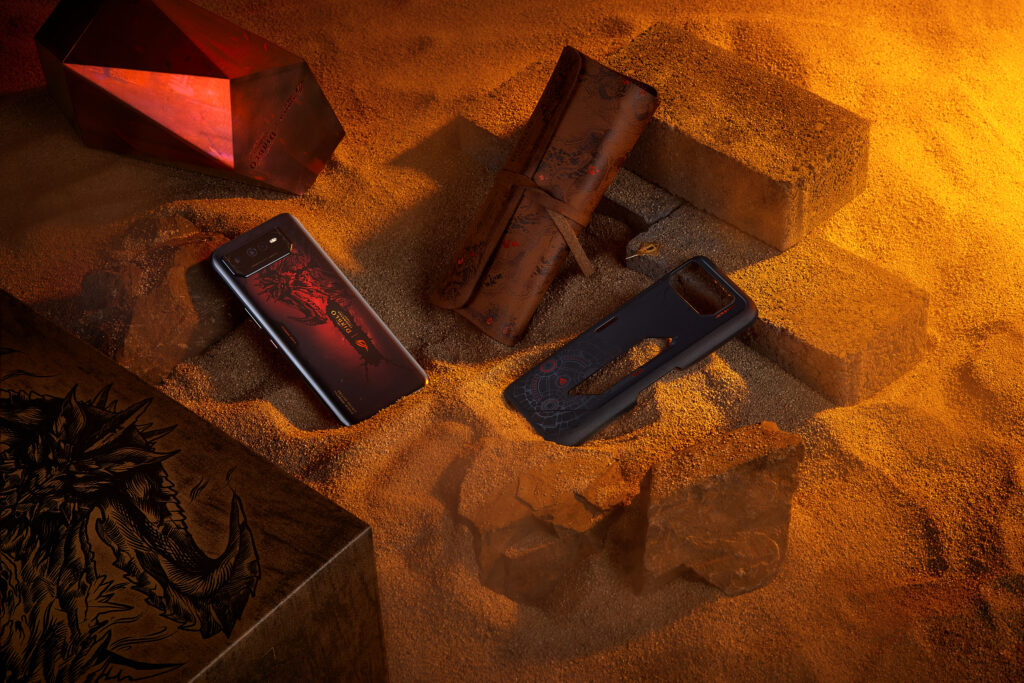 DEMON-SLAYING READY SMARTPHONE
Based on the widely regarded ROG Phone 6 series, the ROG Phone 6 Diablo Immortal Edition has the appropriate technical requirements to give the best possible mobile gaming experience. The Snapdragon® 8+ Gen 1 Mobile Platform powers it. has 512GB of UFS3.1 storage and 16 GB of LPDDR5 RAM for seamless app switching. With the best response speed and stunning HDR10+ images, this variant's 6.78″ 165hz AMOLED display is the go-to choice for any mobile game.
The ROG Phone 6 Diablo Immortal Edition is equipped to face off against and vanquish any demon who dared to push the forces of horror thanks to its cutting-edge GameCool 6 cooling system, a strong 6000mAh dual battery for effortless marathon gameplay, and unmatched AirTrigger 6 technology.