MSC 2023 Qualifier Myanmar returns on March 30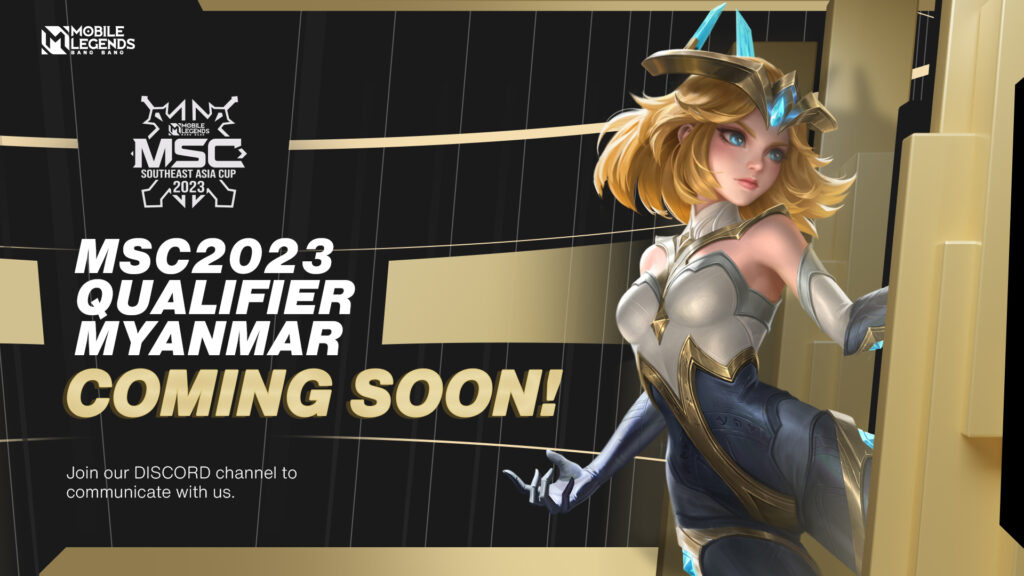 MSC 2023 Qualifier Myanmar returns on March 30
Myanmar will host the Mobile Legends: Bang Bang Southeast Asia Cup (MSC) 2023 – Qualification from March 30 to April 9. Eight (8) formidable Burmese teams will compete for the opportunity to represent their nation in the renowned MSC 2023, which will be hosted in Phnom Penh, Cambodia, and take home the lion's den, valued USD $5,000.
Four (4) formidable Burma quintets with direct invites make up the contenders: Falcon Esports, AI Esports, Burmese Ghouls, and Fenix Esports.
The previous year's participant to MSC 2022, Falcon Esports, astounded the globe with their extraordinary performance. Also, they competed in the most recent M4 World Championship, placing fifth or sixth. The roster of direct-invite competitors is completed by well-known squad AI Esports, M2 World Championship runners-up Burmese Ghouls, and Fenix Esports.
Four (4) teams have qualified to participate in the qualifications, in the meanwhile. These youthful teams of teens, Team Mahar, Zino Esports, RM Esports, and Basic Esparto, will participate in a professional tournament for the first time.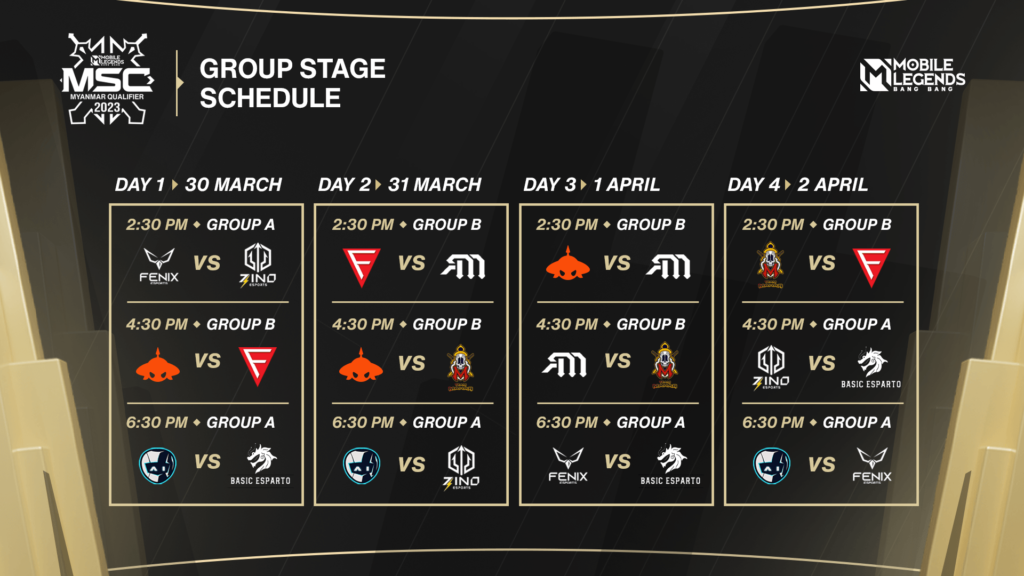 The eight (8) teams are split up between Groups A and B according to the group draw from last March 25. Fenix Esports and Zino Esports will face off in the opening round of the group stage on March 30. Group Stage games all go off at 2:30 PM (GMT+6:30).
The top two teams from each group move on to the Upper Bracket, while the other teams move on to the Lower Bracket. Each group's last squad will be the one to leave the competition. From April 7 until April 9, the playoffs will begin.
All matches will be livestreamed via MLBB Esports Myanmar's new official Facebook page at https://www.facebook.com/MobileLegendsEsportsMyanmar/.
This year, MSC is set to make history with the inclusion of new teams outside Southeast Asia, namely North America, MENA (Middle East and North Africa), and Turkey. In line with the vision, "Esports for Everyone", MSC 2023 seeks to increase contender diversity by inviting non-SEA teams to compete in one of the biggest MOBA tournaments in the world.
Know more about Myanmar's MLBB Esports through the following official pages:
About Author