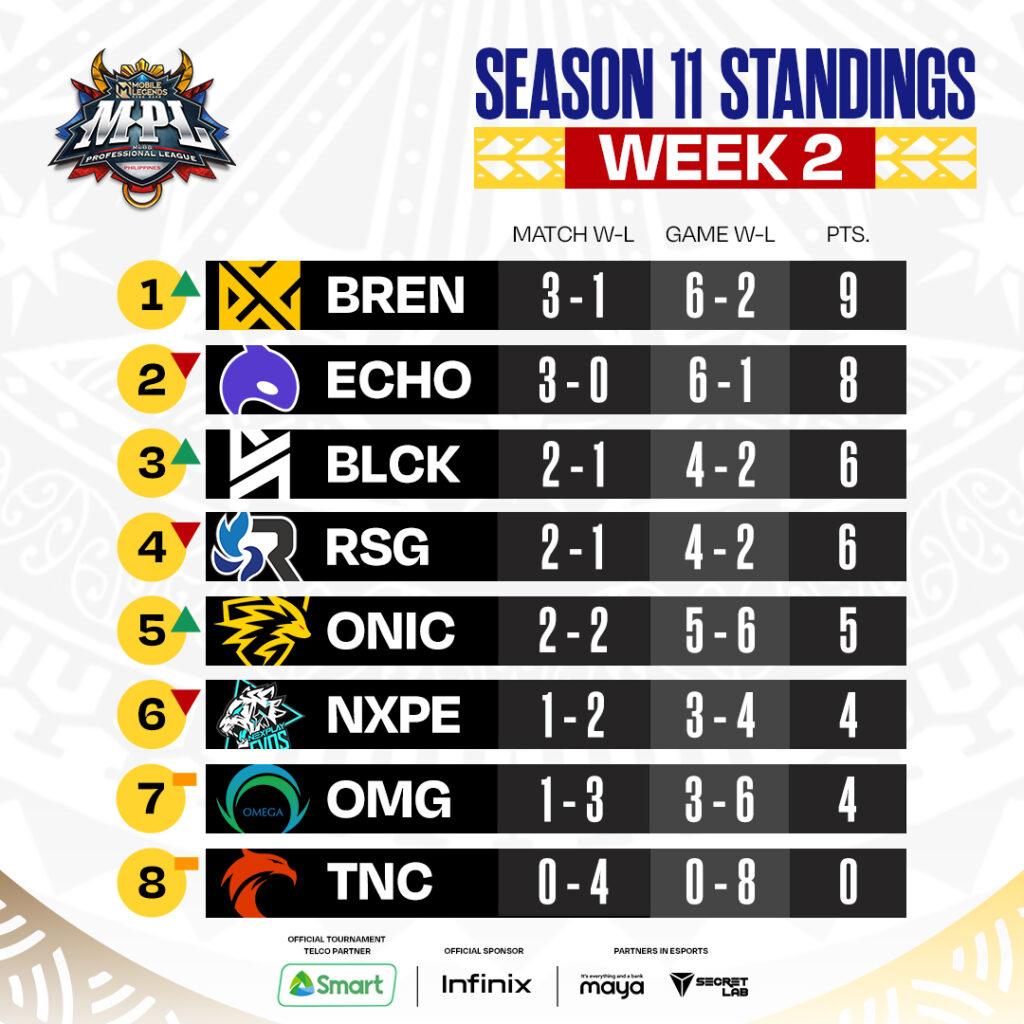 MPL Week 2 Results and Standings MPL
MPL Week 2 is now in the history book and boy did the results shake up the rankings. The week 2 playoffs were really filled with exciting moment. There was the match between NexPlay and Bren Esports.
NexPlay Evos the Super Rookies of MPL Season 11 with a sweep of Week 1 .The team was up against M3 world champions BREN Esports. The team might not be the same team that won the championship but the winning tradition is still there. BREN Esports showed NexPlay Evos that they still are one of the teams to look out for in the competition with a dominating 2-0 win. It still might be too early to say but we think that BREN Esports is truly contending to be one of the top teams this Season 11.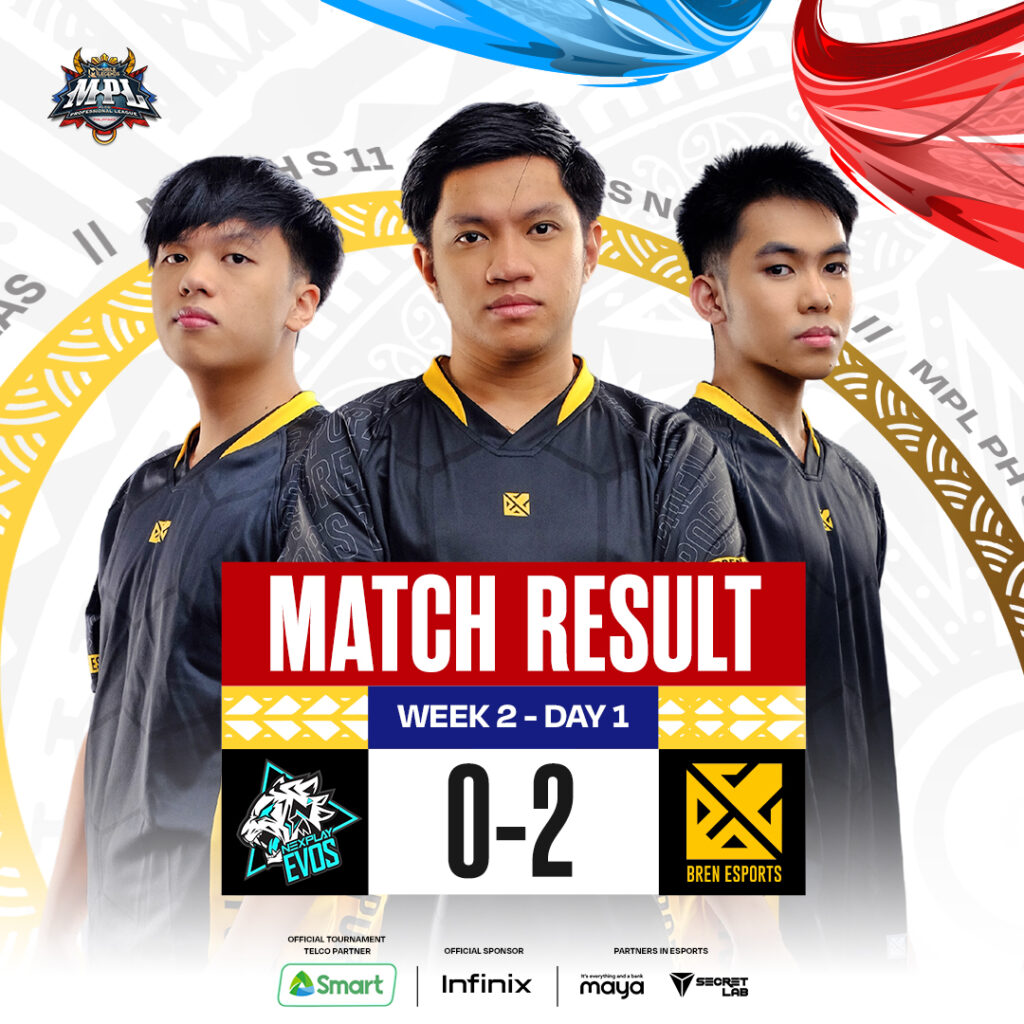 The Next Highlight match of  Week 2 was the match between Black List International vs Smart Omega. Bouncing back from their week one loss to the world champs. Black List International put up a very dominant week 2 performance.  The team had 2 very dominant matches blanking their opponents 4-0 jumping up to rank 3 in the rankings after the second week. To say that they put week 1's loss behind them is an understatement.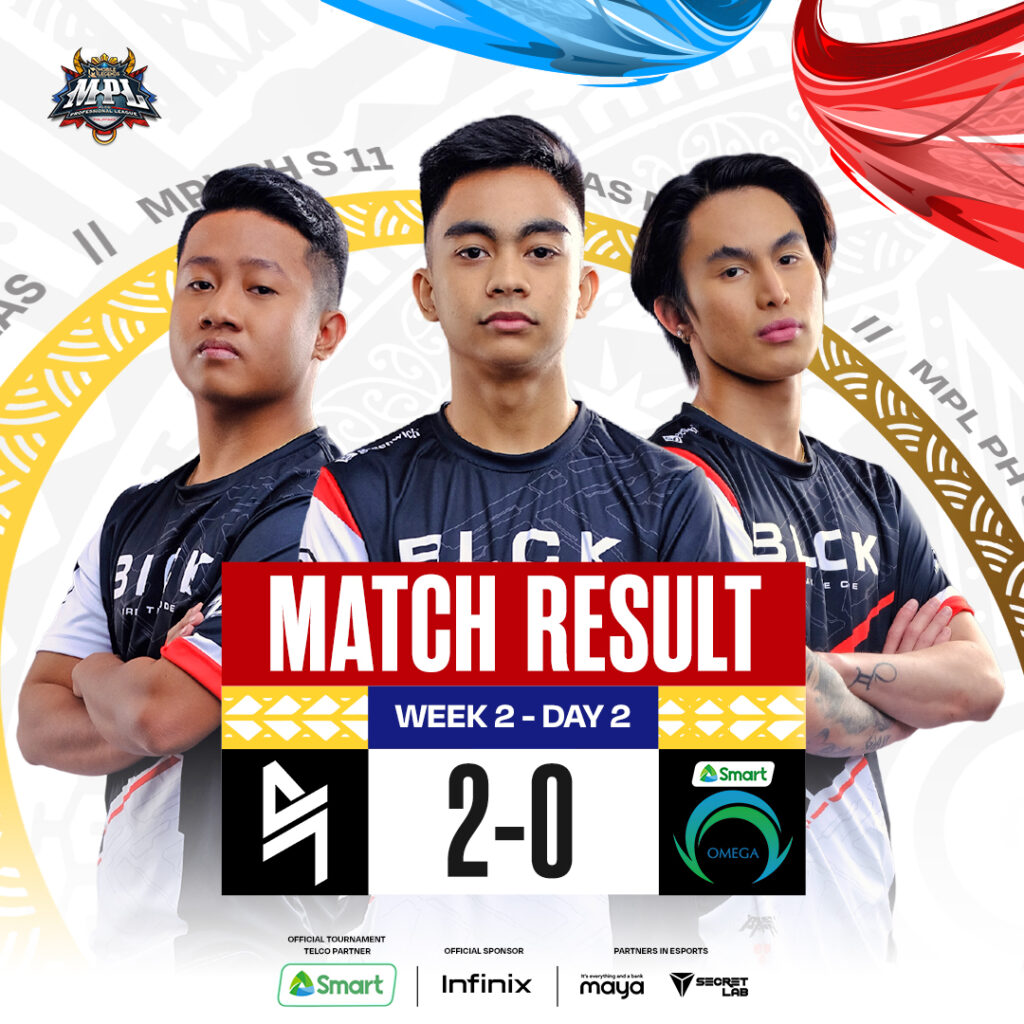 The other interesting Match that happened is that Echo Esports showed that they are not totally invincible and that they can be beat. Onic Esports was able to take one game from the world champs.  Echo Dropped to second place in the rankings 1 point behind BREN Esports. But they are still holding an advantage of only playing 3 matches in the young season.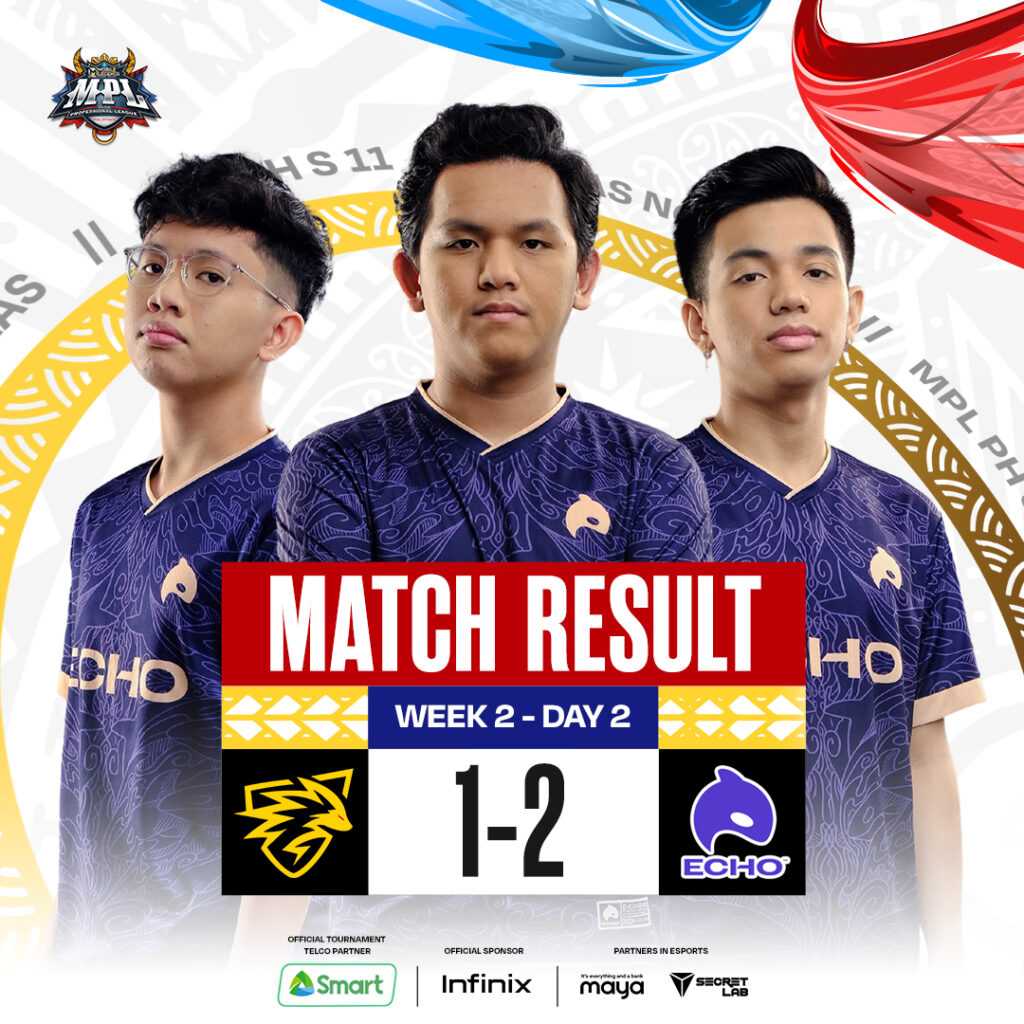 Although it is still early in the season, but things are really heating up. We can't wait for week 3 to come.
About Author