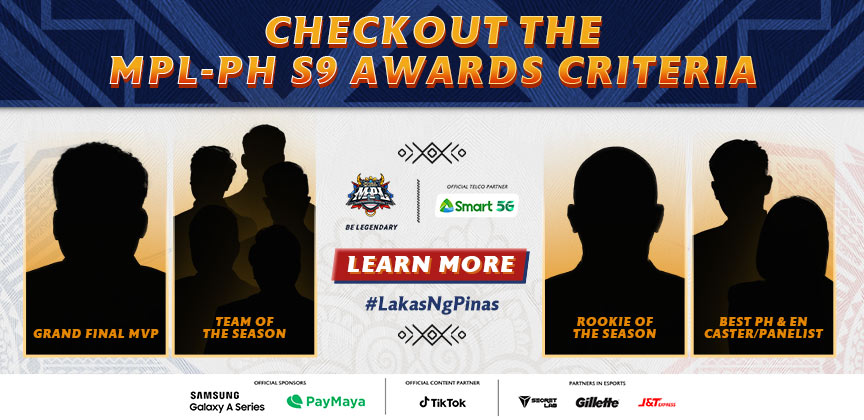 MPL Philippines New Rules for Season 9 awards.
Fans can now vote for their favorite casters!

MANILA, April 26 – Following the playoffs, the Mobile Legends: Bang Bang Professional League – Philippines (MPL-PH) will announce the MVP, Team of the Season, Rookie of the Season, and Best Casters/Panelists for Season 9.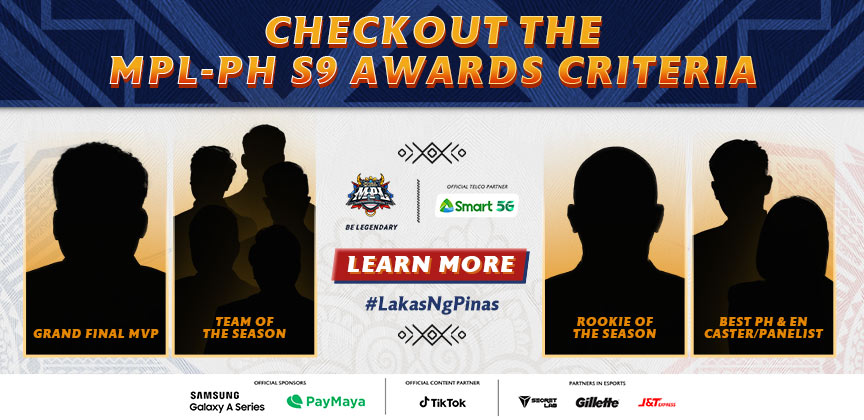 The Grand Final MVP will be awarded on May 1st, following the grand finals, to a player from the champion team. The player who had an excellent performance throughout the competition.
On May 4th, the Team of the Season award will be handed. The season's best squad will be made up of players from various teams who have excelled in their respective roles, such as jungler, roamer, mid laner, gold laner, and experience laner.
On May 6th, the Rookie of the Season will be announced. The best rookie should have (a) made his debut this season, (b) had a better team performance than other rookies, and (c) performed admirably this season.
Each award will have three (3) contenders recommended by the judges, who will be ranked from 1 to 3, with 1 being the highest. Players in the top rank will receive 5 points, while those in the second and third positions will receive 3 and 1 point, respectively. MOONTON Games representatives and skills serve as evaluators.
Meanwhile, the point system used to choose the Best Caster changes between English and Filipino. MOONTON Games representatives (50 percent), MPL-PH fans (30 percent), and Mineski Events Team and talent director make up the judges (20 percent ).
On MPL-official PH's website, fans can vote for the greatest caster/panelist from May 2nd through May 7th.
Learn more about the Philippines' Mobile Legends: Bang Bang Professional League. Visit the official social media outlets listed below: