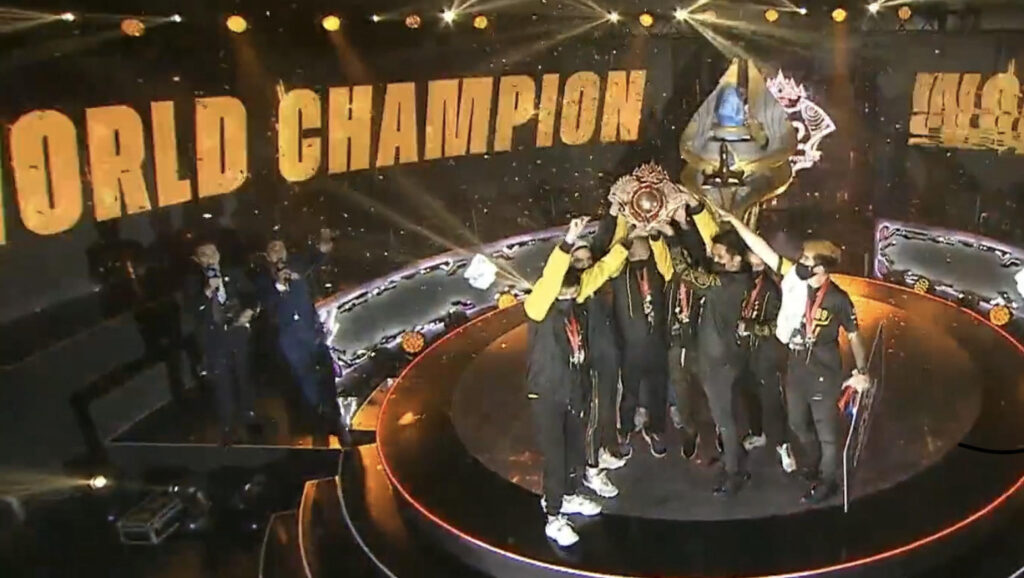 BREN Esports are MLBB World Champions
Bren Esports has finally won the MLBB M2 World Championships after defeating Burmese Ghouls 4-3 in the M2 Finals. Carrying hopes of a MLBB crazy nation the Team of BREN Esports clawed their way out of the bottom bracket to win it all. Avenging their earlier defeat to Burmese Ghouls in the Upper Bracket match.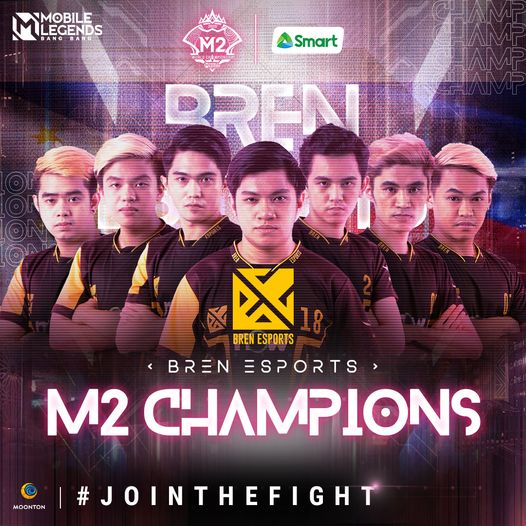 After going thru 2 Indonesia Juggernauts, Alter Ego (2-1) and RRQ Hoshi (3-1) on their march to the finals. The heart pounding action was just what the MLBB crazy gaga country needed to drive the anticipation to a fever pitch. Fan banter went into over drive with the two of the most passionate fans going head to head.
The exciting finals started off with Bren Racing to a 2-0 lead. Banking on their relentless aggression and team fights they were able to dominate the early game. But in true Burmese Ghouls fashion they were able to come back by winning the next 3 games. The return to form by the Burmese Ghouls seriously alarmed a lot of fans in the Philippines. But in true Bren Esports form, they were able to adapt their playstyle. They returned to their calculated aggressive style and team fight centric line ups. The boys in black and gold were able to win game 6 and setting up sudden death game 7.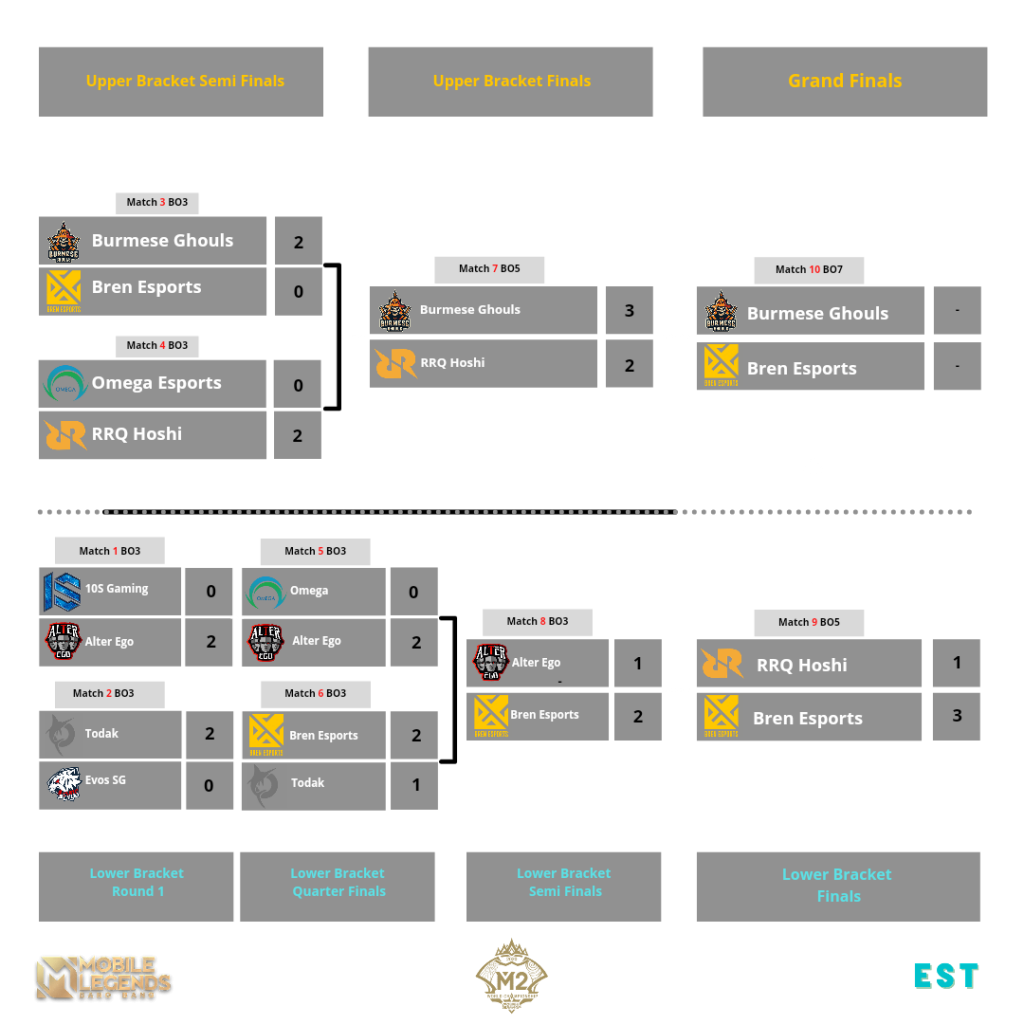 In game 7 Bren Esport launched a controlled aggression type of game with Burmese Ghouls was on the defensive. The match started out on equal footing but when the strategies and team fights started happening Bren slowly gained the lead. When the smoked cleared and the final team fights were happening  Bren Esports was the only team standing. The Filipinos fans collectively shouted in joy.  BREN Esports are MLBB M2 world champions for 2021. This is an awesome way to start for Filipino esports in 2021.