ASUS ROG Launches the Next Gen of Gaming Laptops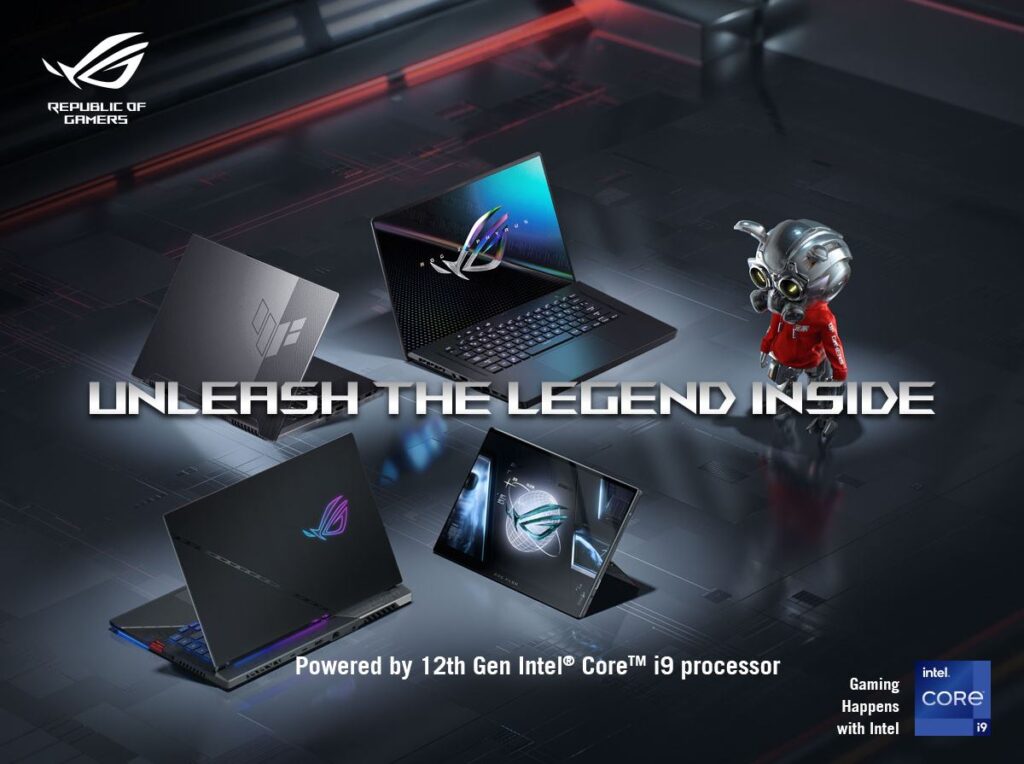 ASUS ROG Launches the Next Gen of Gaming Laptops
ASUS Republic of Gamers a brand that I am really familiar with. Just announced their latest generation of gaming laptops. The gaming machine are all powered by the latest generation of intel processors ranging from the Intel i5 to the uber powerful intel i9.
The new line up of models are the fastest to be ever be launched locally. The aesthetics alone just screams speed.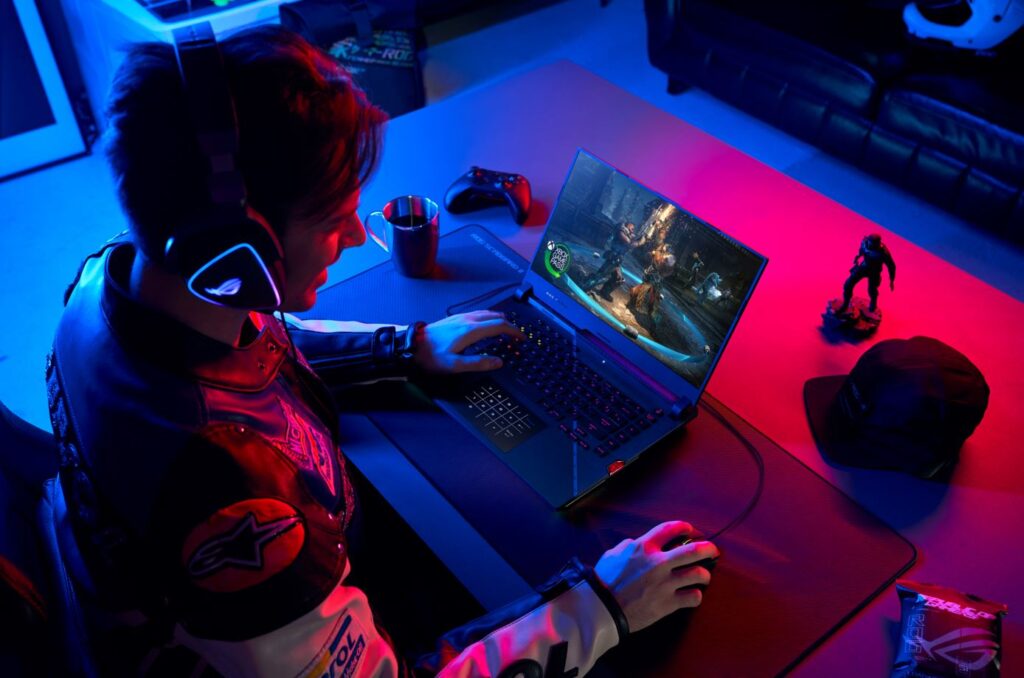 The ROG Flow Z13
Is it a tablet? Is it a laptop? Why not a bit of both. Hiding beneath the small and slim form factor is a monster gaming machine. ROG call this "One Device Infinite Play Concept".
The ROG Flow Z13 packs plenty of gaming horsepower in an ultra-thin, light chassis — up to a 14-core Intel Core i7-12700H CPU, an NVIDIA GeForce RTX 3050 GPU, a MUX Switch and 5200 MHz LPDDR5 memory. All this is housed in a retro-futurist design inspired by the 20th-century Space Race encompassing ROG's vision for the future of gaming: ultimate portability.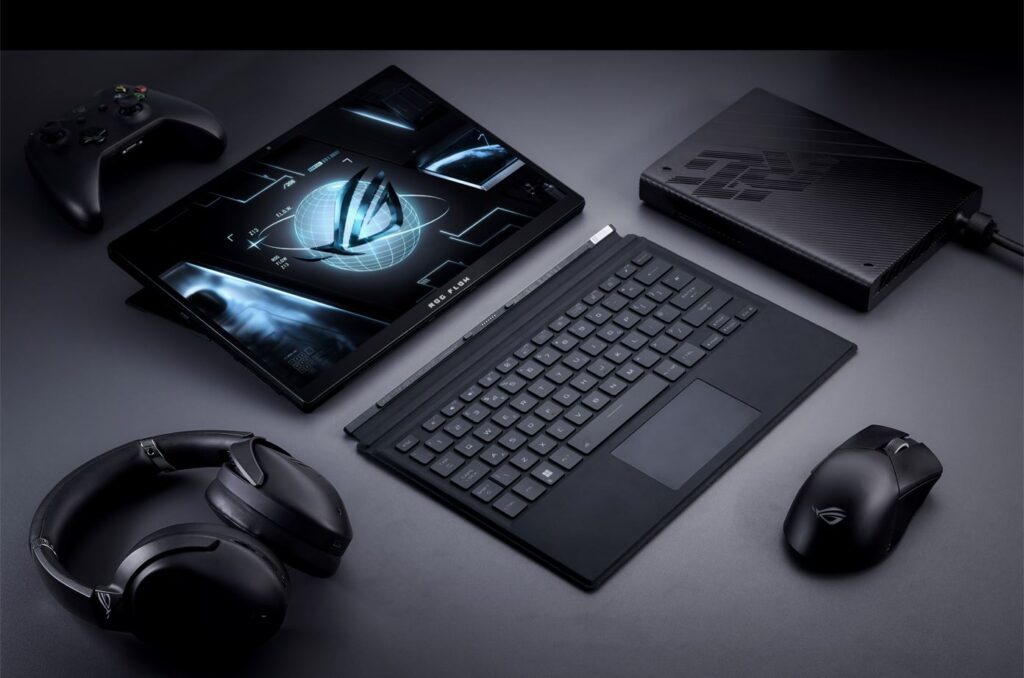 Here are the model that will be available in the Philippines.

NO-HOLDS-BARRED POWERHOUSE: ROG Strix SCAR 15/17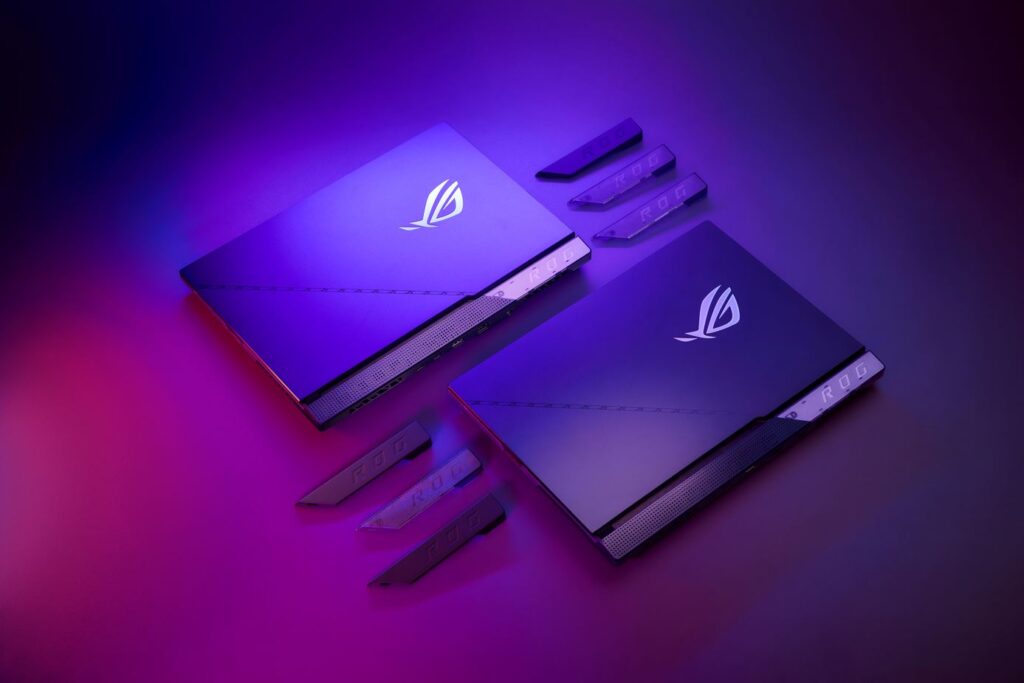 ASUS ROG Launches the Strix Scar. These next generation of laptops also pack in the power.
The ROG Strix SCAR 15 and 17 is ready to take e-sports and triple A gaming by storm. Powered by up to an Intel Core™ i9-12900H CPU and paired with up to an NVIDIA GeForce RTX™ 3080 Ti GPU with a 150 W max TGP, this machine is designed to keep gamers on top of the leaderboard. Next-generation DDR5 RAM clocked to 4800 MHz and a PCIe® Gen 4×4 SSD keep the machine feeling responsive and snappy even during intensive tasks.
The display is a QHD 240hz resolution panel, with Dolby Vision and Adaptive-Sync with 100% DCI-P3 color accuracy – the perfect balance of clarity and fast refresh rate for your games. Dolby Atmos and Hi-Res audio support are also available, as well as the addition of an HDMI 2.1 port for 4k/120hz or 8k displays as well as Thunderbolt™ 4 for your peripherals. Customizable Armor Caps and Keystone 2 from the previous version are also available for users who want to personalize their SCAR.
The ROG Strix Scar 15 and 17 are available in the following variants locally: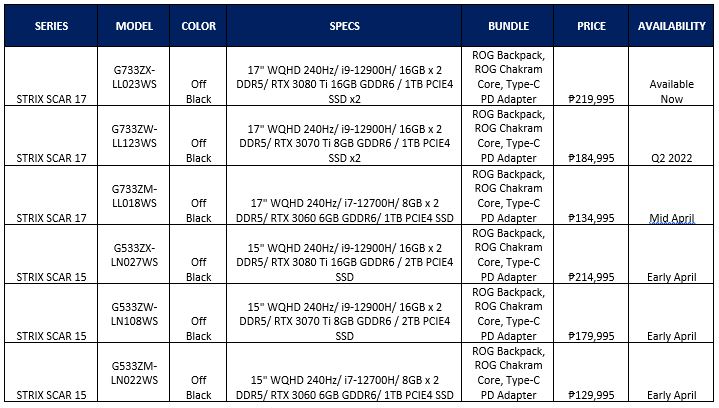 THRILL YOUR SENSES TO THE NEXT LEVEL: ROG Zephyrus M16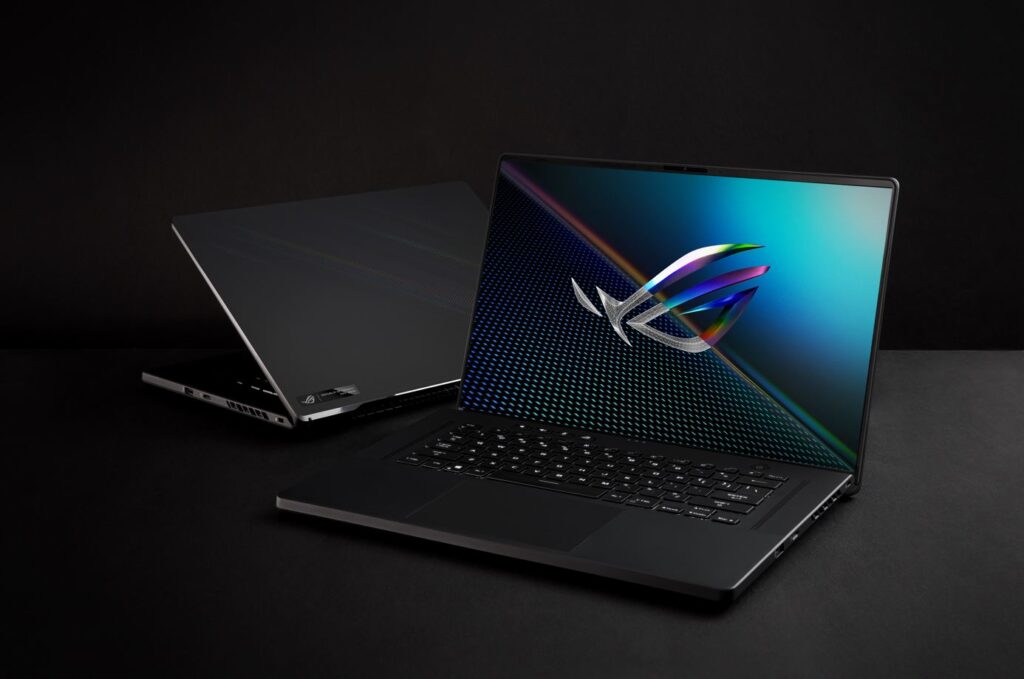 Last year, the Zephyrus M16 was the first ROG laptop that fits an immersive 16-inch display inside an ultra-slim 15-inch chassis. And it's now made even better with the revamped 2022 edition.
The Zephyrus M16 is now powered by up to an Intel Core™ i9-12900H CPU and paired with up to an NVIDIA GeForce RTX™ 3080 Ti GPU at up to 120W TGP with Dynamic boost. In addition, up to 32GB of DDR5-4800 RAM and a blazing fast 2TB PCIe® 4.0 storage powers this Thin and Light beast, worthy of the name Zephyrus.
The available model locally are the following:

BRILLIANCE AND ENDURANCE: TUF Gaming Series
The 2022 ASUS TUF Gaming F15 and F17 are now upgraded with the 12th Generation Intel Core™ i7-12700H processor and an NVIDIA GeForce RTX™ 3060 Laptop GPU with a much higher 140-watt max TGP for a significant jump in performance compared to the previous versions.
New for 2022, all TUF Gaming laptops feature a hardware MUX switch and DDR5 4800MHz RAM which is unprecedented for laptops of its class. This means that the TUF Gaming F15 and F17 are the best options for mainstream gamers looking for the best performance while delivering unmatched value for money.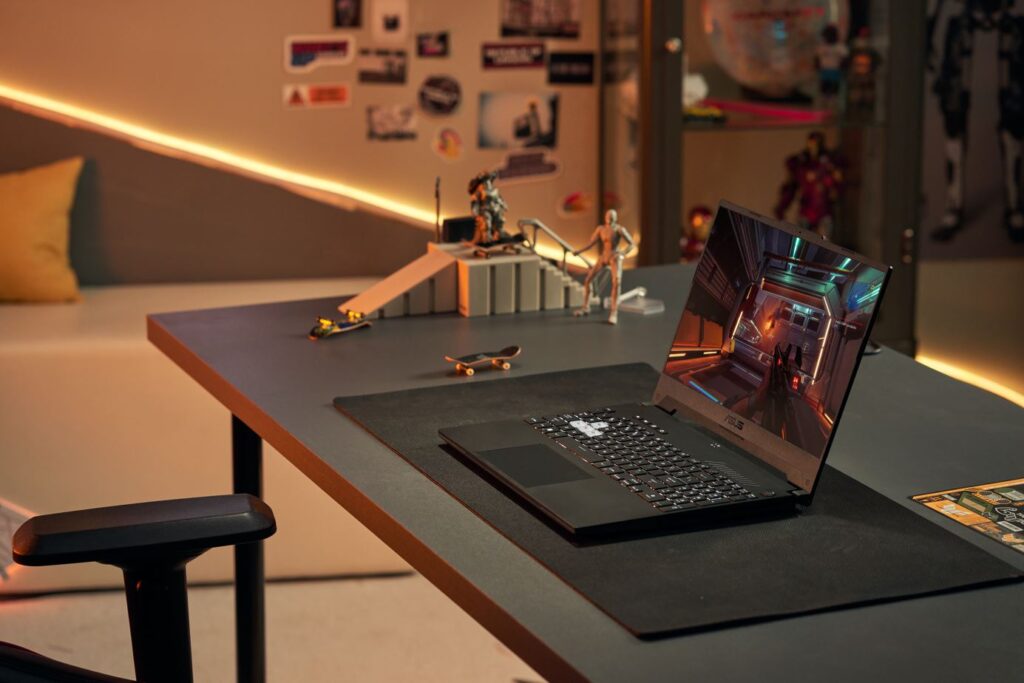 The models available are below:

The TUF Dash F15 is now also revamped for 2022. Retaining the thin and light form factor unmatched for its price point in the gaming laptop category.
Sporting several upgrades including a full 45-Watt 12th Generation Intel CPU up to a 10-core Intel Core i7-12650H CPU and a higher wattage NVIDIA GeForce RTX™ 3060 Laptop GPU with MUX Switch means much faster performance than the previous version of the TUF Dash in any game or any task.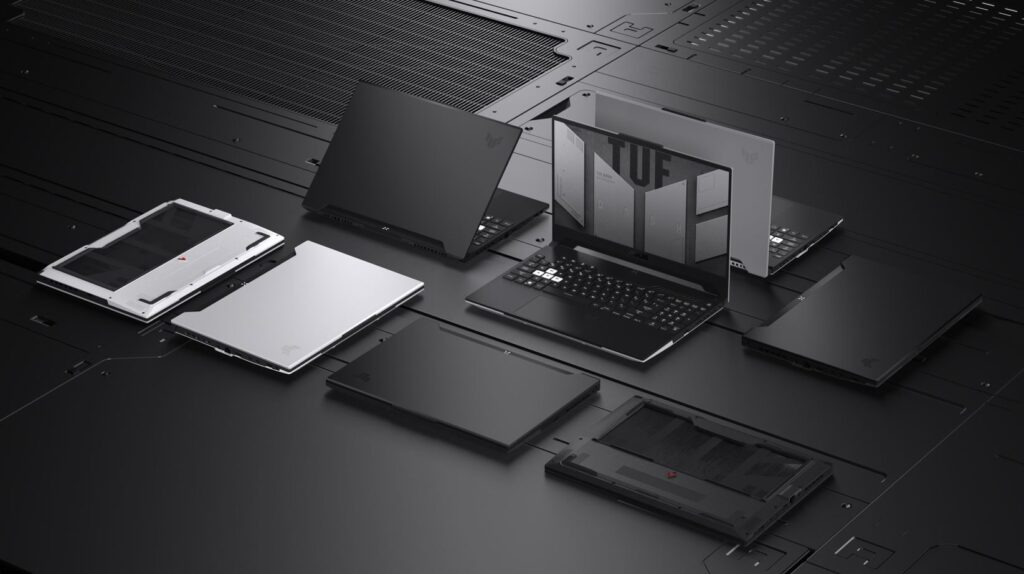 The screen has also been upgraded to make the TUF Dash F15 also a serious productivity machine. Now sporting up to a QHD 165hz Adaptive-Sync display with 100% DCI-P3 which means very enjoyable fast-paced gaming and a color accurate screen for content creation at a very crisp resolution.
Despite being thin and light, the TUF Dash F15 is also powered by DDR5-4800MHz RAM, fast PCIE SSD and Military Grade Durability. Cooling is also no slouch with a comprehensive cooling solution with the 84-blade Arc Flow Fans™ and anti-dust tunnels for longer operation.
The Models available are in the table below.