TOWER OF FANTASY ANNOUNCES ALYSS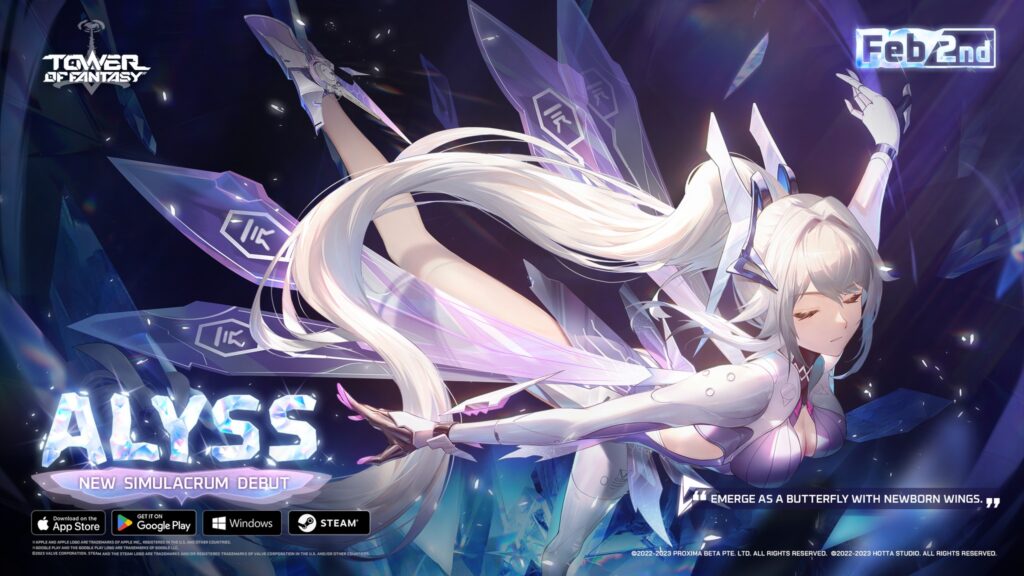 TOWER OF FANTASY ANNOUNCES ALYSS
LATEST SIMULACRUM TO JOIN THE HIT MMORPG
January 26, 2022 – Metro Manila Philippines – Alyss, the newest simulation, was unveiled by Hotta Studio and Level Infinite as part of their celebration of their sixth month of operation. In the next February 2 update to the popular free to play, open-world MMORPG Tower of Fantasy, Alyss will enter the game. Players may look forward to amazing awards and possibilities at the Tower of Fantasy 6 month anniversary celebration in addition to the new simulation. Tower of Fantasy is now free to download from the official website, the App Store, Google Play, and Steam. It was nominated for The Game Awards' Best Mobile Game and just received Google Play's Best for Tablets award.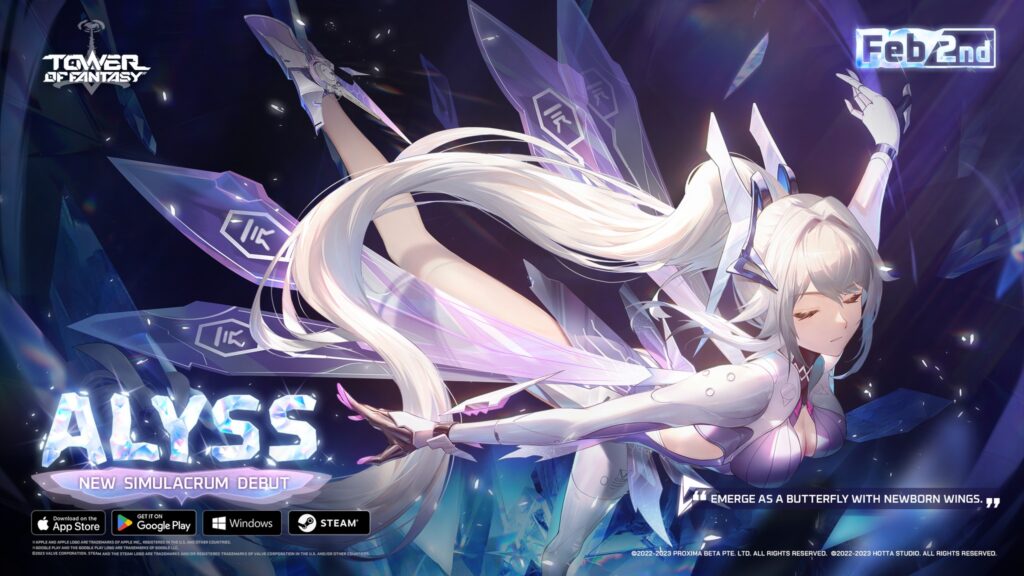 Meet the newest Simulacrum, Alyss!
Alyss, also known by the codename M-sec 2000, is a brand-new Special Forces agent whose exceptional skills and work ethic are well-known across the Security Force. Even though she naturally excels in battle, she practices hard in an effort to outperform her peers. She has been asked to take part in high-level missions for the Security Force due to her exceptional simulation performance. Alyss is a frost type with a recognizable foot-blade weapon and a unique system that allows her to change into a fairy for covert operations.
More rewards and activities to look forward to
Tower of Fantasy will provide players an Initial Top-Up Bonus Reset following the Version 2.3 release as a way of celebrating the game's six-month anniversary. Players can benefit from a double bonus upon their initial top-up thanks to this. Additionally, players can take part in the official Crowd Creation Project and submit their works for the chance to win special in-game awards.
About Author