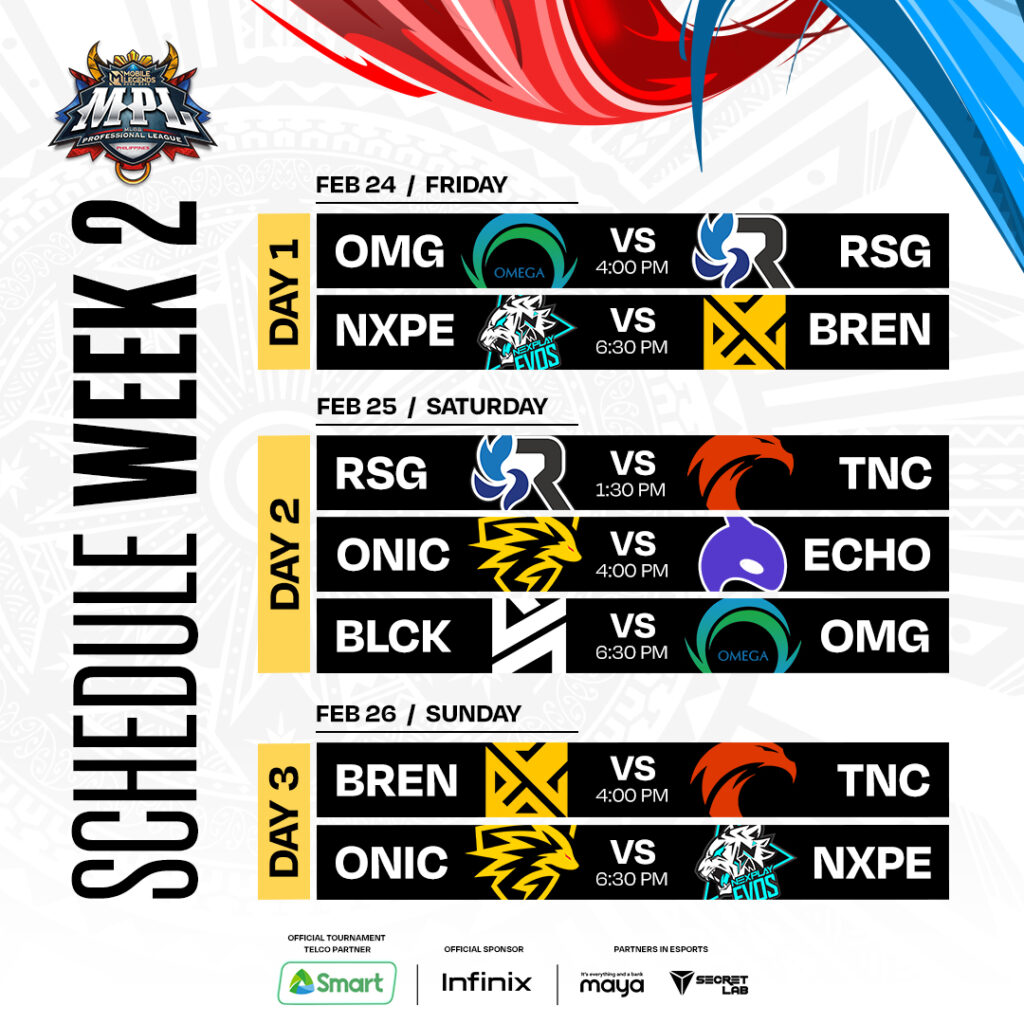 MPL Philippines Week 2 Day 1 Update
The Mobile Legends Bang Bang Pro League Philippines (MPL Philippines) starts the second week of their regular season with a couple of amazing match ups.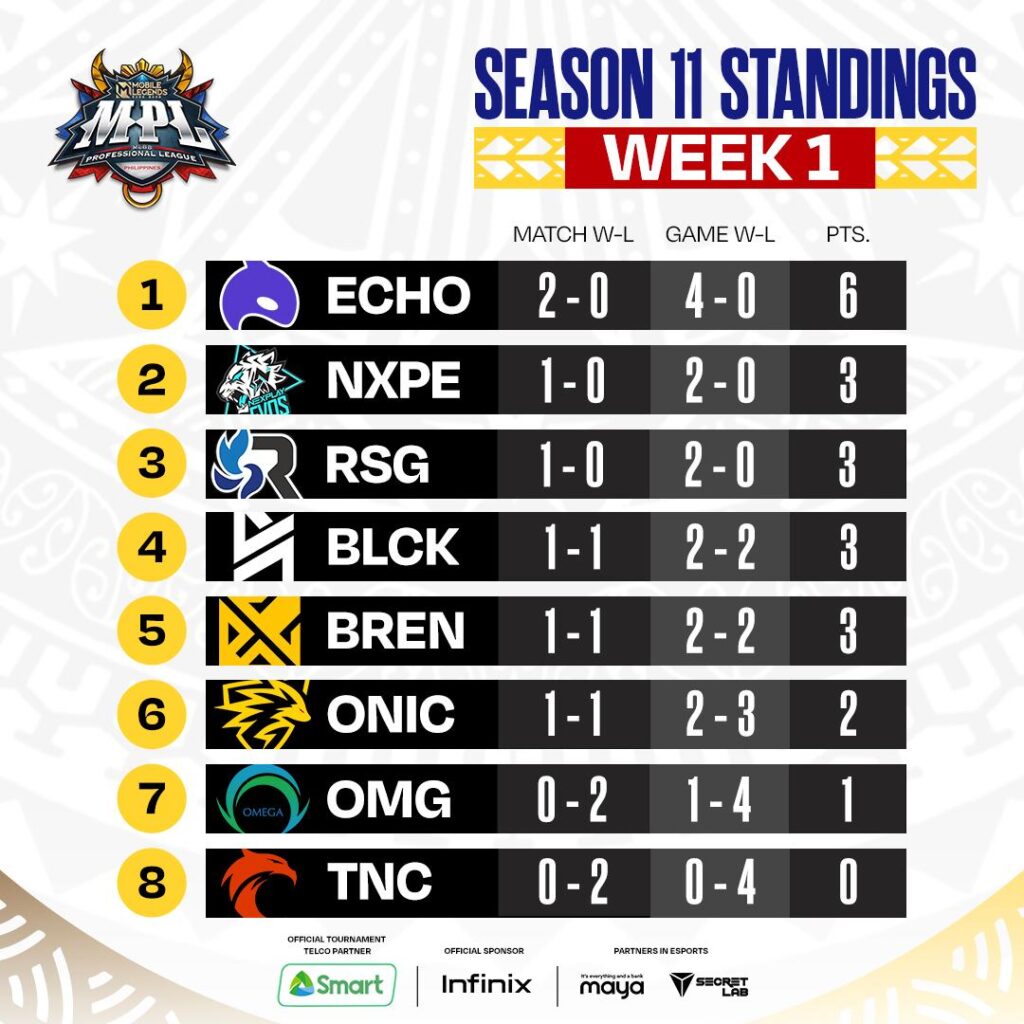 For the first match of the day, undefeated RSG Slate goes up head to head against struggling Smart Omega which suffered 2 losses in the opening week of the regular season.
Playing the familiar role as underdogs Smart Omega, in game one was able to capitalize on a crucial Lord takedown in the mid game to put a stop on the momentum being carried by RSG. It was a close contest with RSG banking on their team fights and slight lead.  But after getting the Lord, Omega did not look back and built upon their own momentum.  It did not take long for Smart Omega to take Game 1 of the Best of 3 Match.
The second game started with a burst of urgency from RSG. Knowing that they are on the back foot the team started aggressively but once again Smart Omega was able to counter their plans with brilliant and timely team fights. This led to Smart Omega winning their match up 2-1 putting their first victory on the leader board.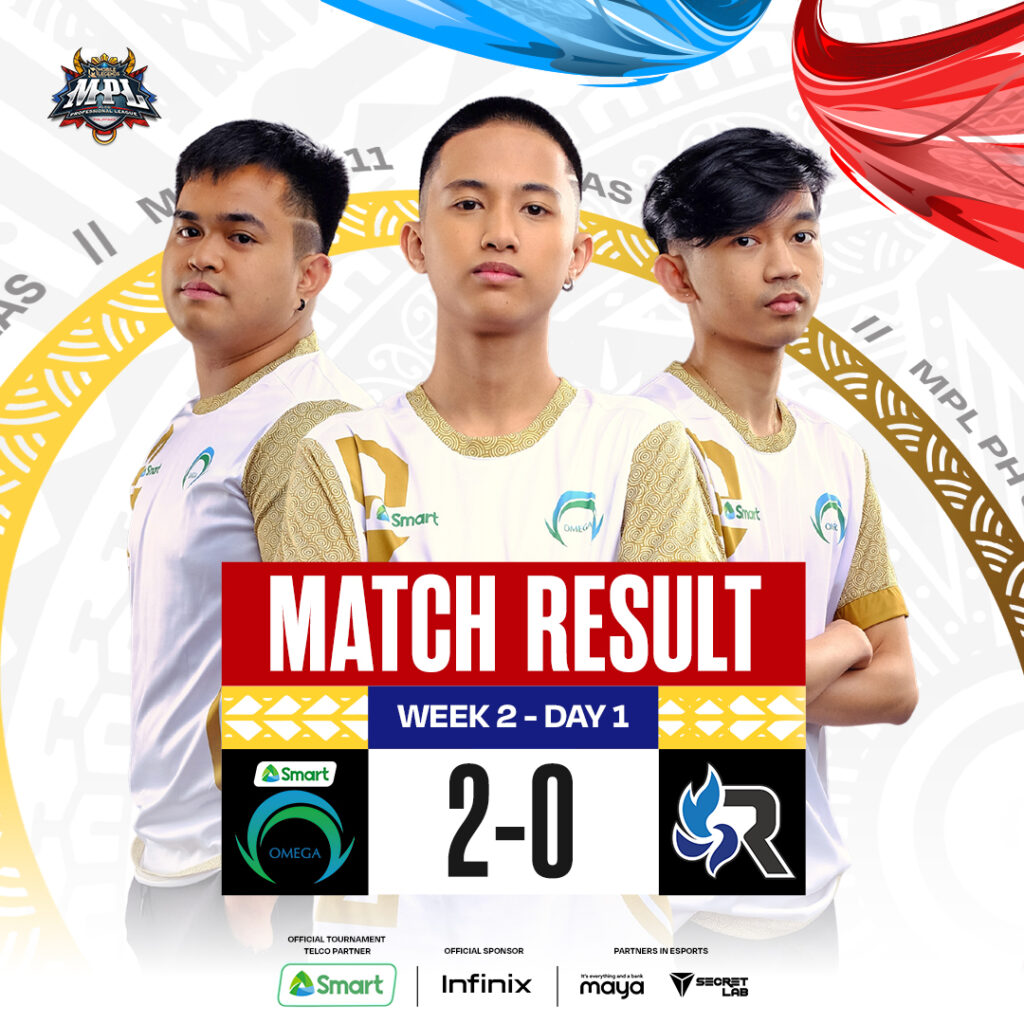 The second Match paired M2 World Champions Bren Esports vs the super rookies NexPlay Esports. Bren was holding an advantage over NexPlay defeating the later in the SIBOL qualifiers.
The first game the super rookies raced out to an early 4-0 lead taking the initiative and was looking to close out the game early. But Bren Esports showed their composure and was able to weather the storm and turning things around. The M2 Champs were able to build up and recover to take more objectives. It was a game that they snatched  victory from the jaws of defeat.
The Second Game was dominated by Bren Esports with the wind getting knocked out of the super rookies. This lead to their first defeat of the regular season.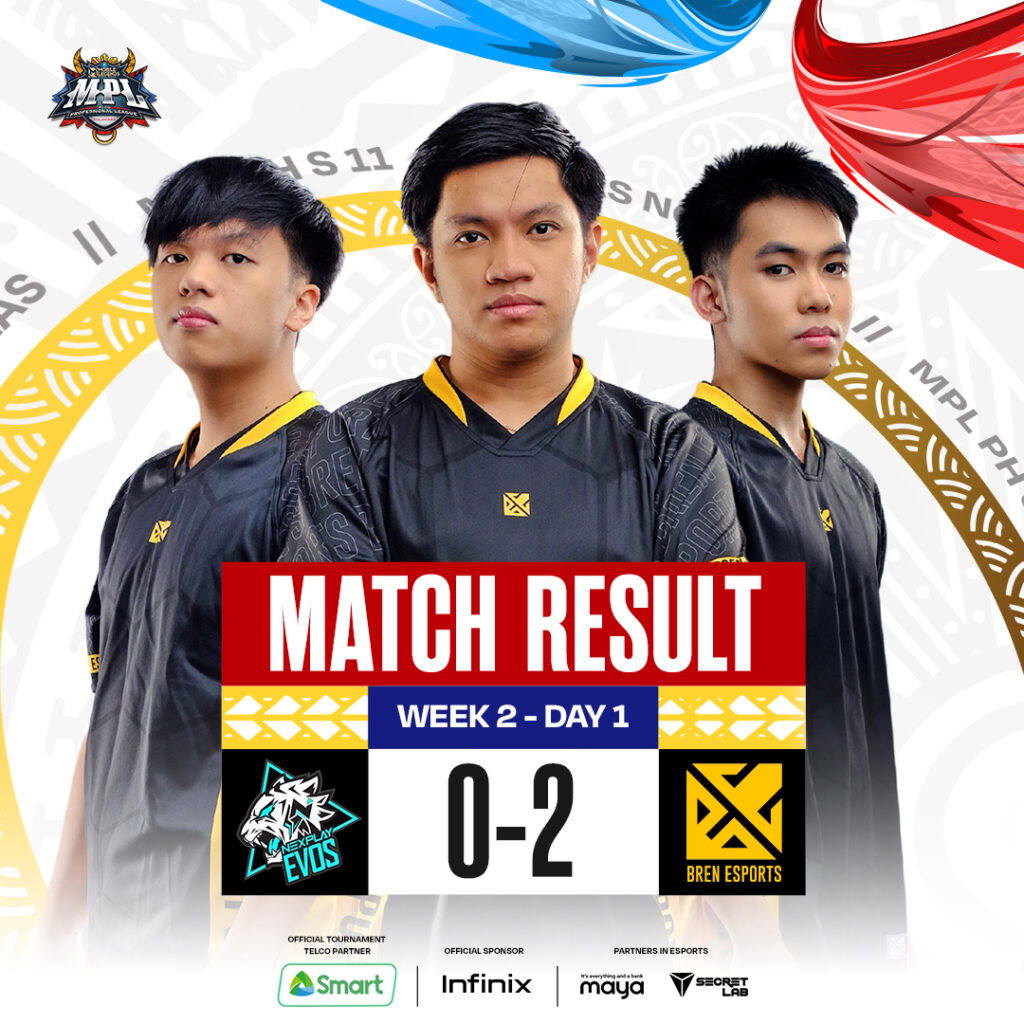 STREAMING LIST:
(FILIPINO) FB-MPL PH https://business.facebook.com/events/1281214949404191/
(FILIPINO) YTB – MLBB GLOBAL https://youtube.com/live/WoCxAiWLSs4?feature=share
(FILIPINO) YTB – MLBB PH https://youtube.com/live/nynXCe4DIOI?feature=share
(FILIPINO) YTB – MPL PH https://youtube.com/live/VdReSfbZdbs?feature=share
(ENGLISH) FB – MLBB Esports https://business.facebook.com/events/862687438360213/
(ENGLISH) YTB – MLBB GLOBAL https://youtube.com/live/orqmp3qeKr0?feature=share