Could this be Team Secret's New Wild Rift Pro Team?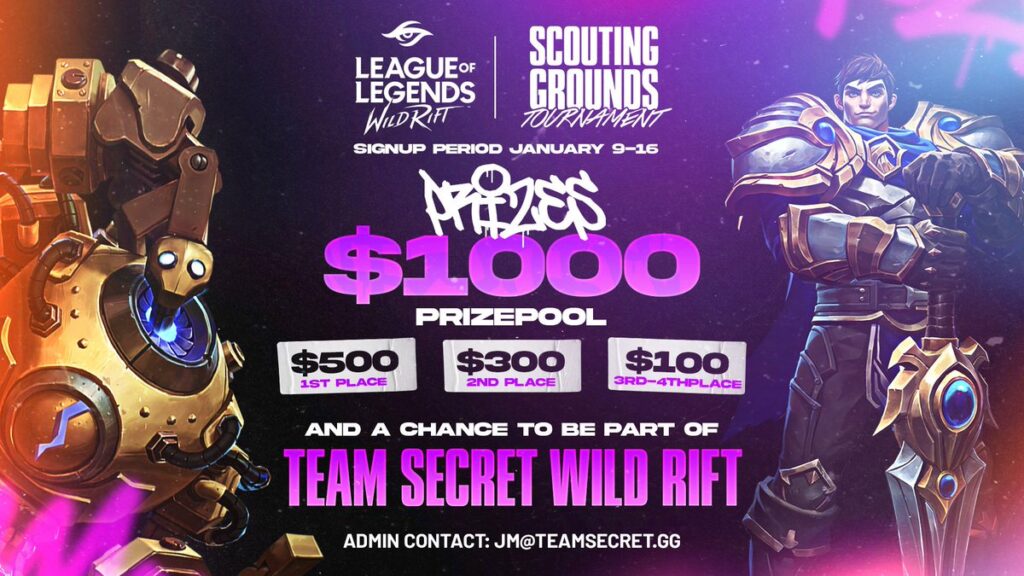 Could this be Team Secret's New Wild Rift Pro Team?
Team Secret who has already announced their plans of expanding to the Philippines. They are targeting the new Mobile game adaptation of League of Legends (LoL), LOL Wild Rift. The team recently concluded their scouting tournament.
The Team Secret scouting tournament drew a lot of attention from the local Wild Rift scene in the Philippines. There were a number semi pro and professional level teams who joined the tournament. Team Secret is really pushing their scouting to get the best possible players.
After the smioke cleared and the dust settled it was Team Rebengga bagging the top prize in the tournament. Team Rebengga is composed of League of Legends players Kurt "Rebengga" Cristobal, Neil "Mirmoooo" Gabriel, Keiya "XDXP" Laureta, aspiring professional player Azar, and former LoL pro, Cedrick "Ivalice" Santos.
"Ultimately, teamwork separates the top teams from the normal teams. When you look at our games for this series, we were always complete, we stick together, we always have the right communication like who will dive in first, stuff like that," stated Rebengga himself.
The members of the playoff teams will now be individually evaluated by members of Team Secret to select and build their team. Now everybody is waiting who has made the cut and get to be part of Team Secret.