ASUS ROG Phone 7 Powers Genshin Impact Championship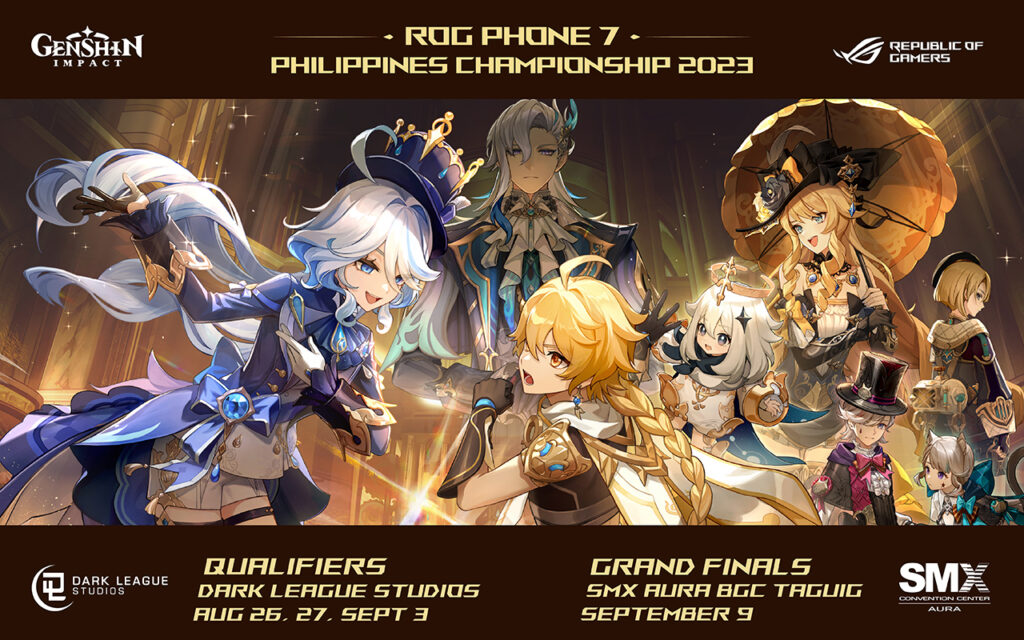 ASUS ROG Phone 7 Powers Genshin Impact Championship
ASUS Republic of Gamers Philippines has announced their upcoming Genshin Impact Tournament – the ROG Phone 7 Philippines Championship 2023. The tournament is open to all Filipino gamers and cosplayers, and it will have a prize pool of Php 180,000.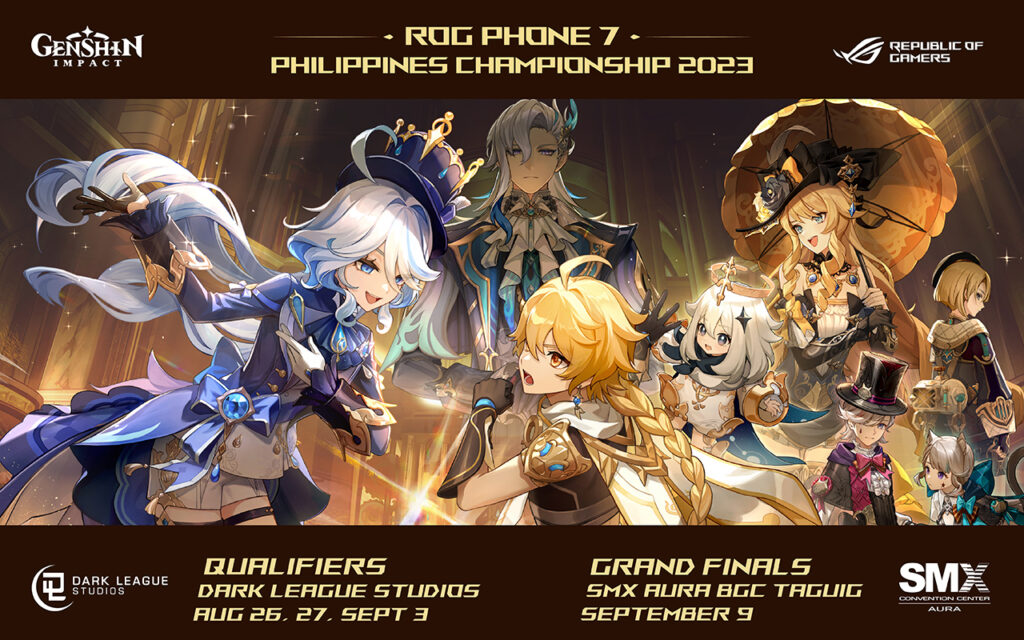 The tournament will be held in two parts: team competitions and individual competitions. For the team competition, travelers will team up in a group of four to conquer giant monsters within 10 minutes in the challenging world of Teyvat. As for the individual competition, players will utilize their selected lineup to defeat Azhdaha Boss.
The qualifiers will be held in Dark League Studios on August 26, 27, and September 3. The qualifier rounds will be livestreamed online through the ASUS Republic of Gamers PH FB Page. After all qualifier rounds, the top 3 teams will proceed to the Grand Finals. In addition, a cosplay contest will take place as a side event open to all fans of the game title.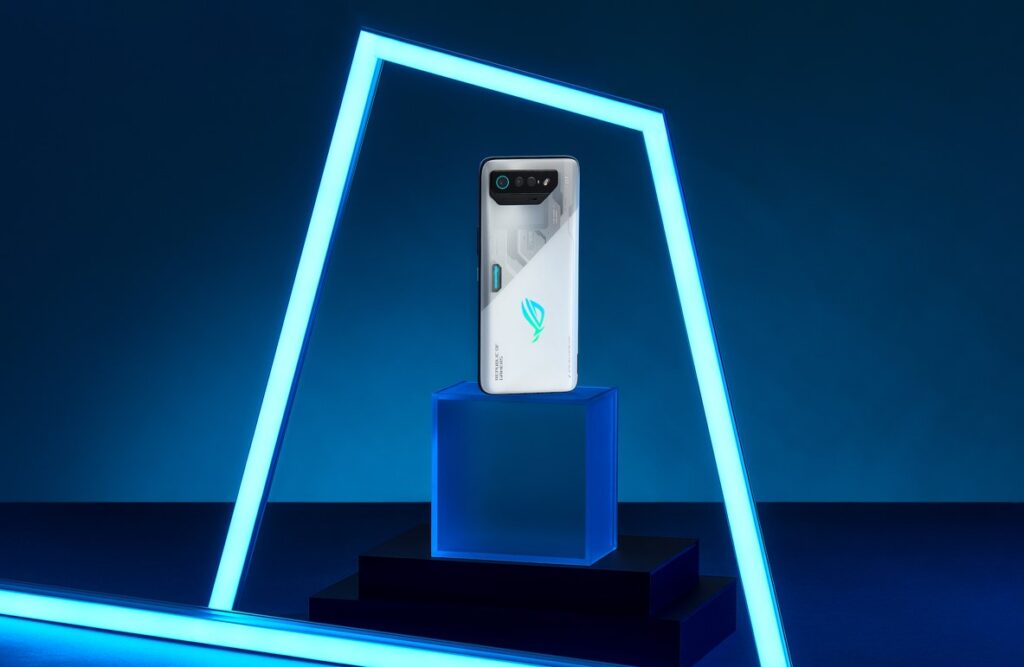 The Grand Finals will be held at the SMX Aura on September 9, 2023. This event is a platform for Travelers to demonstrate their prowess and a social gathering for the Filipino gaming community. Dark League Studios organized the ROG Phone 7 Philippines Championship 2023.
The ROG Phone 7, dubbed the King of Gaming Smartphones, incorporates the game-changing power of the latest Snapdragon® 8 Gen 2 Mobile Platform and its newest Ray-tracing hardware acceleration into an all-new futuristic two-tone design—Powering Genshin Impact for the ultimate gaming experience. With its 165 Hz AMOLED display and 720 Hz touch-sampling rate, the superb visuals will give justice to the fantastic world of Teyvat.
Genshin Impact is a free-to-play open-world action role-playing game developed and published by miHoYo. The game features a vast and beautiful world, a diverse cast of characters, and an engaging story. Players can explore the world, battle enemies, and complete quests to progress the story.
The ROG Phone 7 Philippines Championship 2023 is a great opportunity for Filipino gamers to showcase their skills and compete for a chance to win the grand prize. It is also a chance for the Filipino gaming community to come together and celebrate their love of gaming.
Qualifiers Day 1: September 1, 2023 Friday at the Dark League Studios
Qualifiers Day 2: September 2, 2023 Saturday at the Dark League Studios
Qualifiers Day 3: September 3, 2023 Sunday at the Dark League Studios
Grand Finals : September 9, 2023 Saturday at the SMX CC Aura BGC Taguig
About Author